Bacon & Beer SF!
November 6, 2018
Bacon & Beer SF.  It really doesn't get much better than that.  Unless of course it is being served in an all-inclusive setting at one of the most gorgeous stadiums in the world.  San Francisco's AT&T Park will be hosting The Bacon and Beer Classic for the first time ever, and it is sure to be an amazing event.  The Bay Area weather is expected to be perfect as usual and the stadium will be packed.  The fantastic beer selection includes well-known makers such as Lagunitas and Kona Brewing, as well as small local craft breweries.  Whether you prefer an ice cold ale, lager, IPA, or stout, the Bacon and Beer Classic is sure to have lots for you to enjoy.  The beer is hardly the only incentive to head over to AT&T Park.  Restaurants and food trucks from across the Bay Area will pack up and set up shop at the park on this glorious Saturday.
Plenty of pork is destined to be consumed as the participating restaurants will jostle to see who can create the most delicious bacon infused dish.  From classics such as bacon cheeseburgers and bacon mac and cheese to oddities like chocolate covered bacon and bacon bit topped cupcakes, pretty much every bacon inspired dish under the sun will be in attendance.  Additionally, you can compete with fellow festival-goers in a bacon eating contest.  It is safe to say that eating a light breakfast would be recommended due to the plethora of bacon served at this event.  Don't forget to drink plenty of water as well since you won't want to miss out on all the craft brews being served.  Lets take a closer look at some of the food and beverages that will be present on Saturday at the park.
This well known husband and wife duo from South San Jose started in the tech industry but now cater over 30,000 people a year at private business and public events.  Known for their Mexican and Filipino fusion style pork, beef ribs, pork belly, salmon, and bacon wrapped everything, this place is a meat-lovers paradise.  However your favorite barbecue sides such as mac & cheese bombs, baked beans, potato salad, and cornbread are also available and just as mouth-watering.
Although little background is needed for this now world-famous Sonoma County brewer, Lagunitas' hop-happy brews will be in full force on Saturday.  Also, they will have a variety of rare and new beers by Lagunitas on tap at AT&T Park.
In case you forgot to grab breakfast Saturday, you're in luck.  Sunny Side Up will have delicious breakfast sandwiches, "eggcellent" burritos, maple bacon pancakes, and signature street tacos stacked with a sunny side up egg, chorizo, potatoes, salsa, avocado, and sour cream.
Popular in the East Bay for their boisterous beer label art and exuberant names, this Livermore Brewery will be pouring beers such as their I Can't Believe It's Not Hazy!, Cattyshack IPA, and Mac Drizzle.  They will also sneak their Green Collar Pale Ale into AT&T park, which is named after the San Francisco Giants' crosstown rivals; the Oakland A's.
Located on Union Street in the heart of San Francisco, The Brick Yard has become one of the most popular burger joints in the city.  Grab wings, nachos, fries, and any of your other stadium favorites here.  They even have extra hoppy IPA BBQ sauce!
If you're willing to go out of your comfort zone, Out of Bounds Brewing from Rocklin, CA is the perfect place for you.  With brews such as Mango Milkshake IPA, Blackberry DIPA, and Graham Slam Graham Cracker Nitro Stout on tap, you will certainly get to try something new.
Make sure to check back if you're looking for more fun events to do in the SoMa/Mid-Market neighborhood.  There will be multiple tree lighting ceremonies the following weekend at Pier 39 and The Embarcadero, and AT&T Park will once again host a tremendous non-baseball event.  Also, the Civic Center will become a winter wonderland complete with an ice skating rink and holiday events.  Trinity Place is in the center of the action as we have three properties located at 33 8th Street, 1190 Mission Street, and 1188 Mission Street.  Contact us to book a tour of these properties or any of our beautiful units across the city.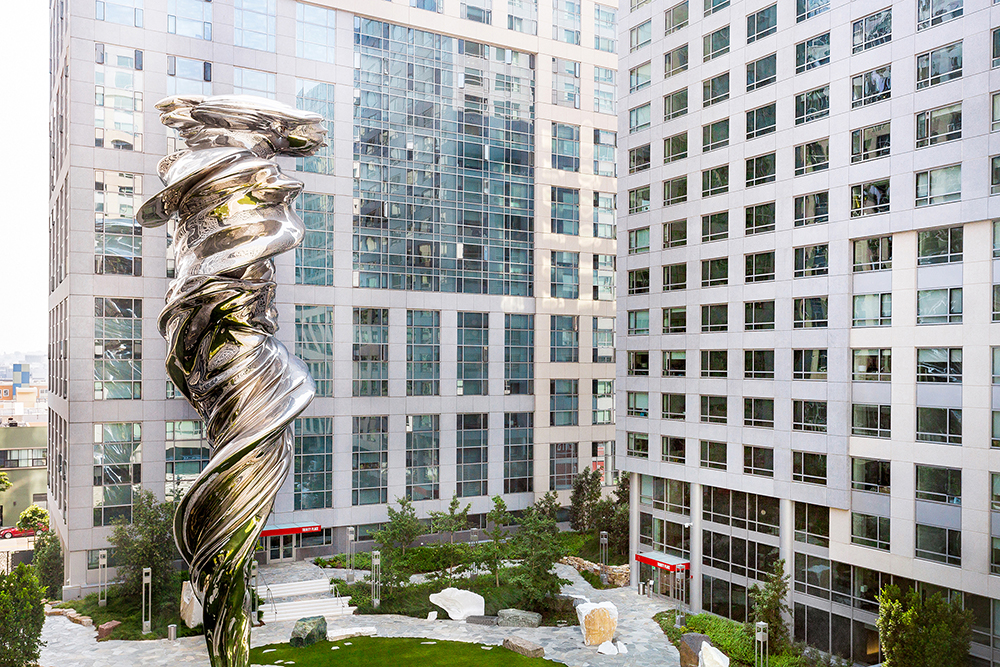 Back to Blog