Date Spots in San Francisco
February 6, 2020
The City By The Bay is one of the most beautiful and food-friendly places in the world, making for no shortage of excellent date spots in San Francisco. Whether your ideal date involves quality cuisine, scenic outlooks, or romantic shows and experiences, San Francisco has the perfect date option for you. Let's take a look around The City to explore the best places to take your date in 2020!
Explore The Sutro Baths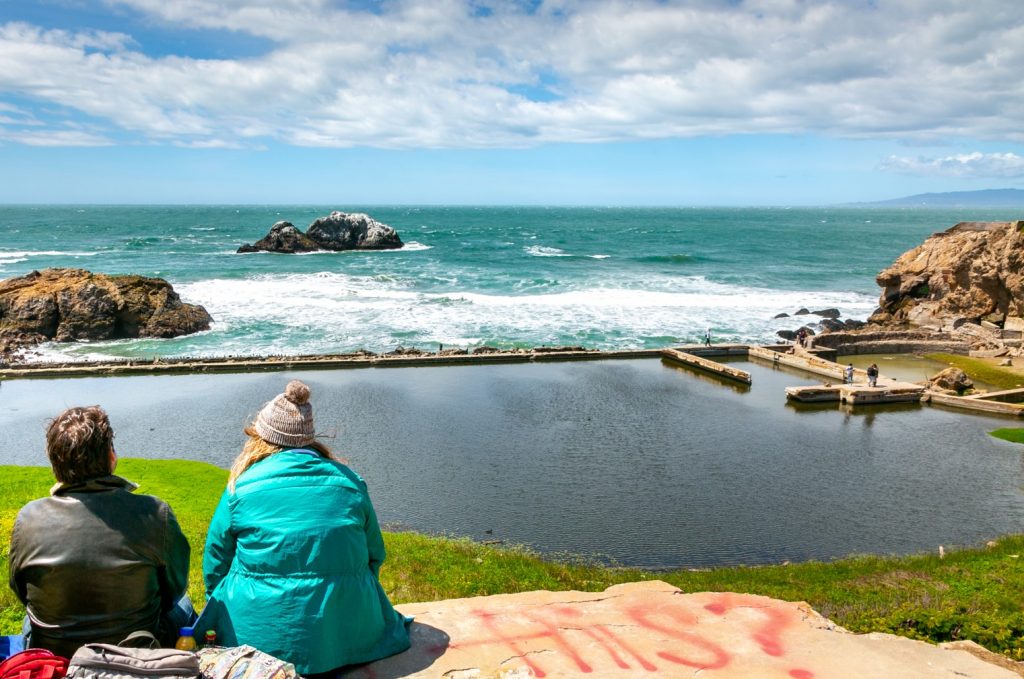 When it comes to scenery, the Sutro Heights area near San Francisco's historic Cliff House is hard to beat. The remains of the Sutro Baths make for an excellent afternoon of exploration along with the nearby Land's End trail while The Cliff House and Ocean Beach give an incredible vantage point of the sun setting. This stunning section of The Richmond and Sea Cliff neighborhood is sure to provide a romantic environment.
Popular Attractions
Spend a Day in Golden Gate Park
San Francisco's largest park presents a wide range of options that cannot possibly be completed on one date. Golden Gate Park's plethora of flora and fauna is the perfect place to take an outdoorsy and adventurous date. Between the variety of lakes, gardens, athletic fields, and museums, Golden Gate Park is one of your best free or cheap date options in San Francisco.
Popular Attractions
Walk The Embarcadero Waterfront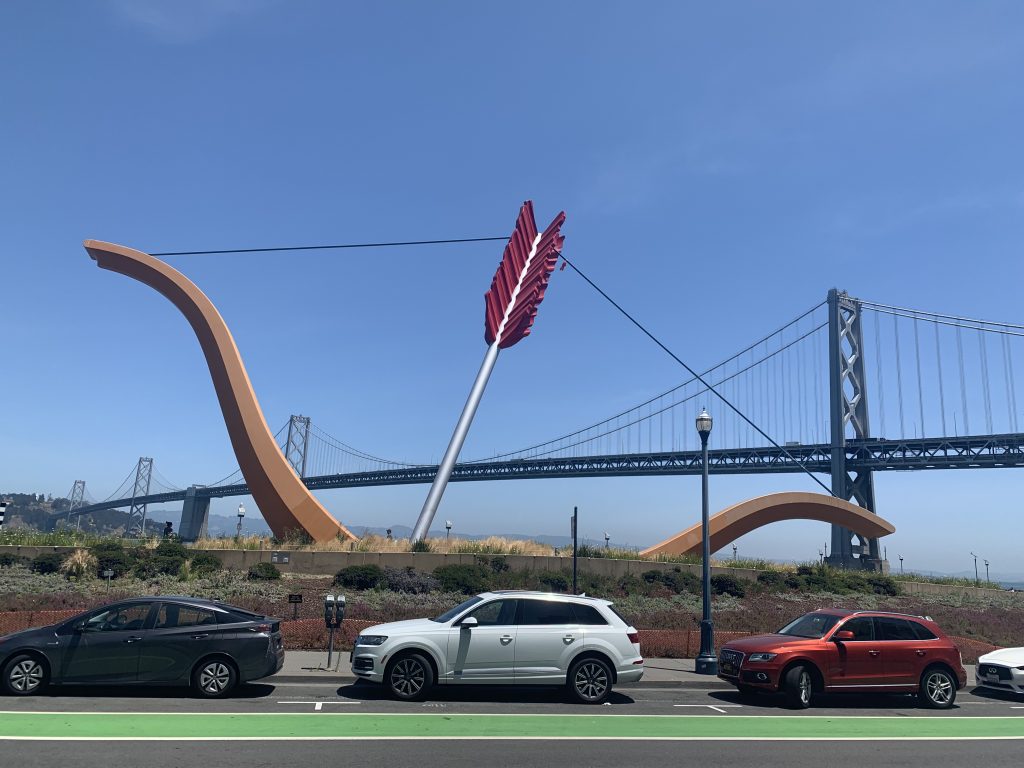 Once occupied by the unsightly Embarcadero Freeway, San Francisco's primary waterfront facing the Bay Bridge is one of the most picturesque urban environments in the world. Beautifully landscaped and paved for bikes, The SF Bay Trail is an easily accessible path passing through the Embarcadero waterfront. Along with the wonderful art inspiring lovers to leave their hearts in San Francisco, The Embarcadero has a host of highly-rated restaurants and bars closeby.
Popular Attractions
Have a Sweet Time at Ghiradelli Square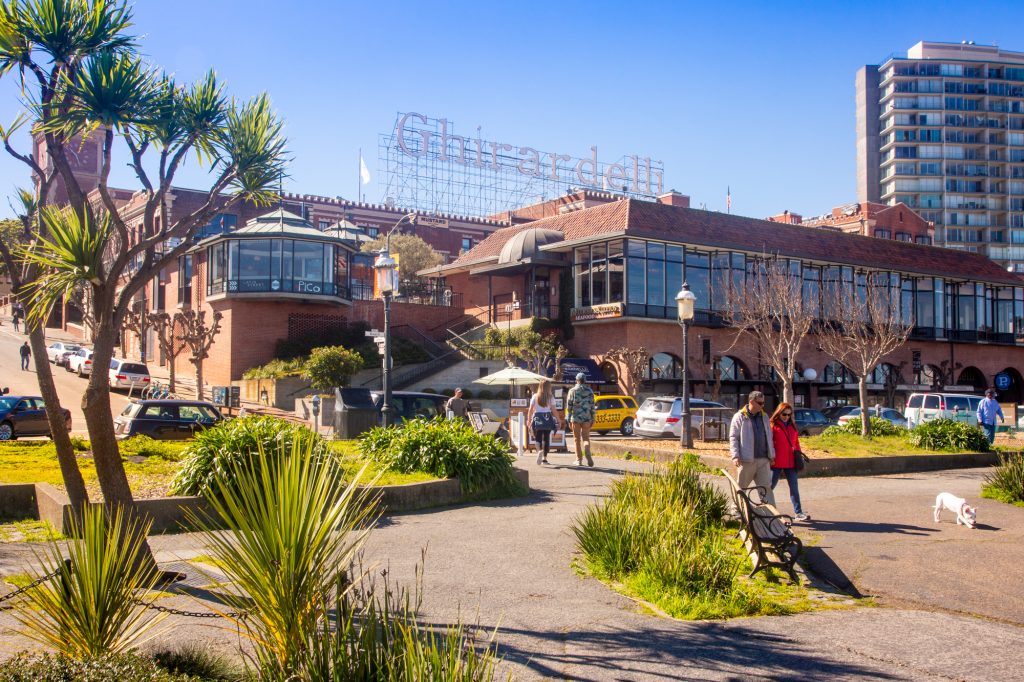 Touristy yet tasty, Ghiradelli Square is another great option for an "all-in-one" date. Located in Russian Hill just a few blocks from the luxurious 1000 Chestnut Apartments, Ghiradelli Square has fantastic food, drinks, games, and bayside views. However, if your date does not enjoy chocolate, this may be one to skip!
Popular Attractions
Enjoy a Long Walk on the Beach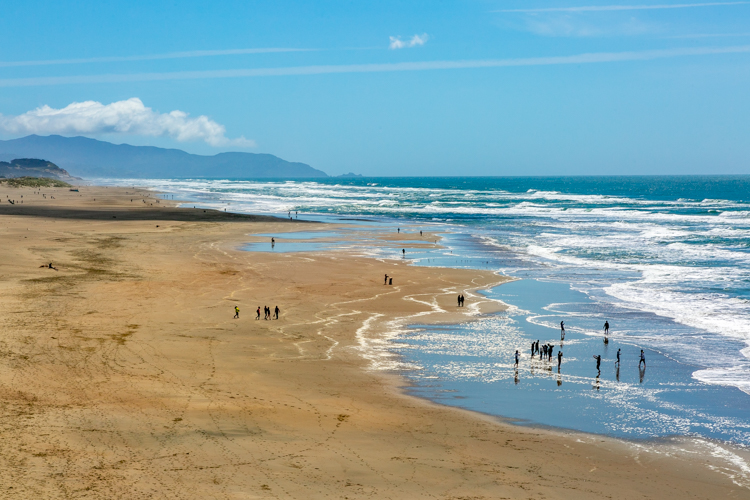 Although San Francisco does not have the "beach town" reputation that other coastal California cities possess, The City and surrounding Bay Area have an array of beautiful beaches to enjoy with someone special. SF also has a variety of peaceful places that are excellent for escaping the bustle of downtown. If you love living by the water, we certainly recommend viewing the sunny apartments available at our Marina Cove property.
Popular Beaches
Experience Dinner and Dessert in Washington Square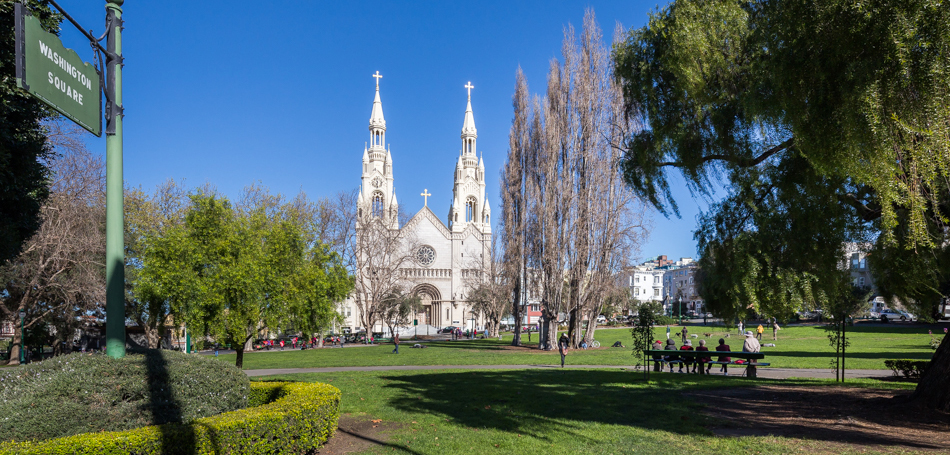 Newly revitalized in December of 2019, Washington Square in North Beach is continuously buzzing with activity. Positioned near Little Italy and Chinatown, this popular park is just a few blocks from available homes at the 350 Union, 2140 Taylor, and 2133 Stockton apartments. Take a look at the many great restaurants, bars, bakeries, and shops nearby!
Popular Attractions
See a Show in SF's Theatre District!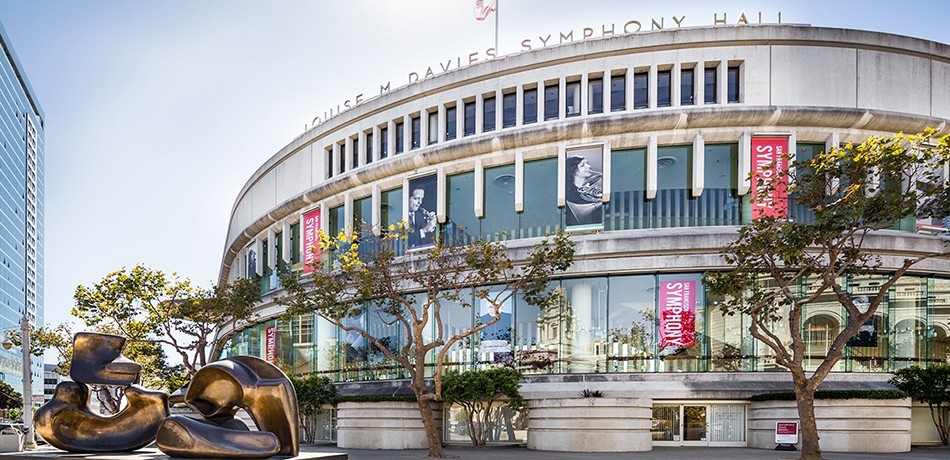 San Francisco's theatre district is easily accessible by public transportation as a majority of San Francisco's historic venues surround the Civic Center neighborhood. Currently, BroadwaySF is running a limited time offer where you can see Hamilton for just $40 at The Orpheum. Adjacent to The Orpheum Theatre is Trinity Place, the location of the 1188 Mission, 1190 Mission, 33 8th, and soon to be 1177 Market apartments. These excellent SoMa apartments surround the tallest statue in San Francisco and a courtyard filled with classically-inspired artistic installations.
Popular Venues
Bike, Walk, or Scooter The Presidio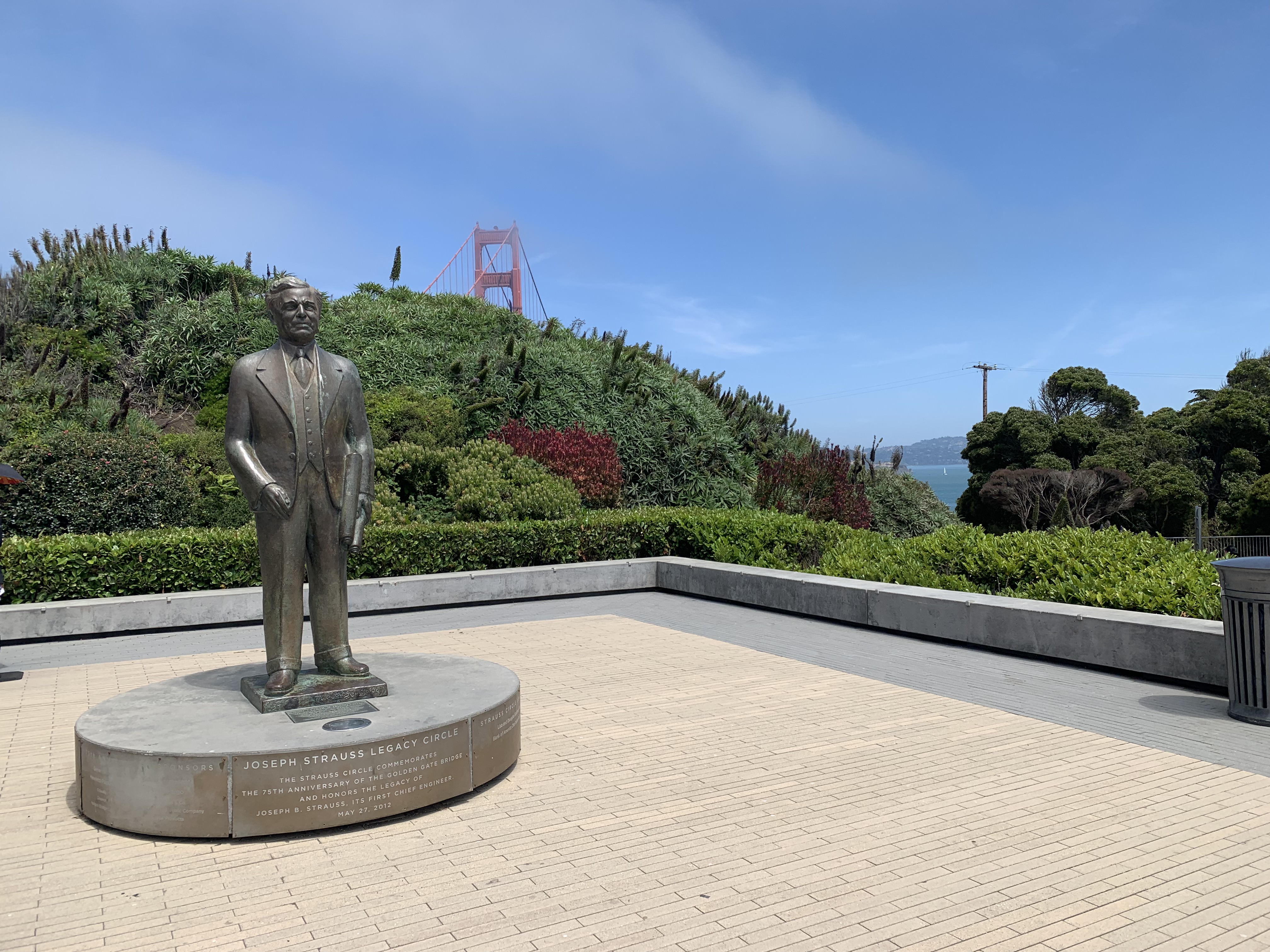 While exciting development projects are currently underway in San Francisco's Presidio, this grassy landscape is filled with trails, parks, and activities sure to incite a delightful afternoon. After all, The Presidio's official website states "The Presidio is for lovers! Nature lovers, outdoor lovers, art lovers, and history lovers will find something to gush about on Lovers' Lane, an enchanting trail that connects the Presidio Gate to the Main Post." Another nearby scenic walk along The Lyon Street Steps can be found just outside The Presidio on Broadway Street not far from the 2000 Broadway apartments. Create your romantic adventure within this classic San Francisco establishment!
Popular Attractions
Shop SF's Finest Stores in Union Square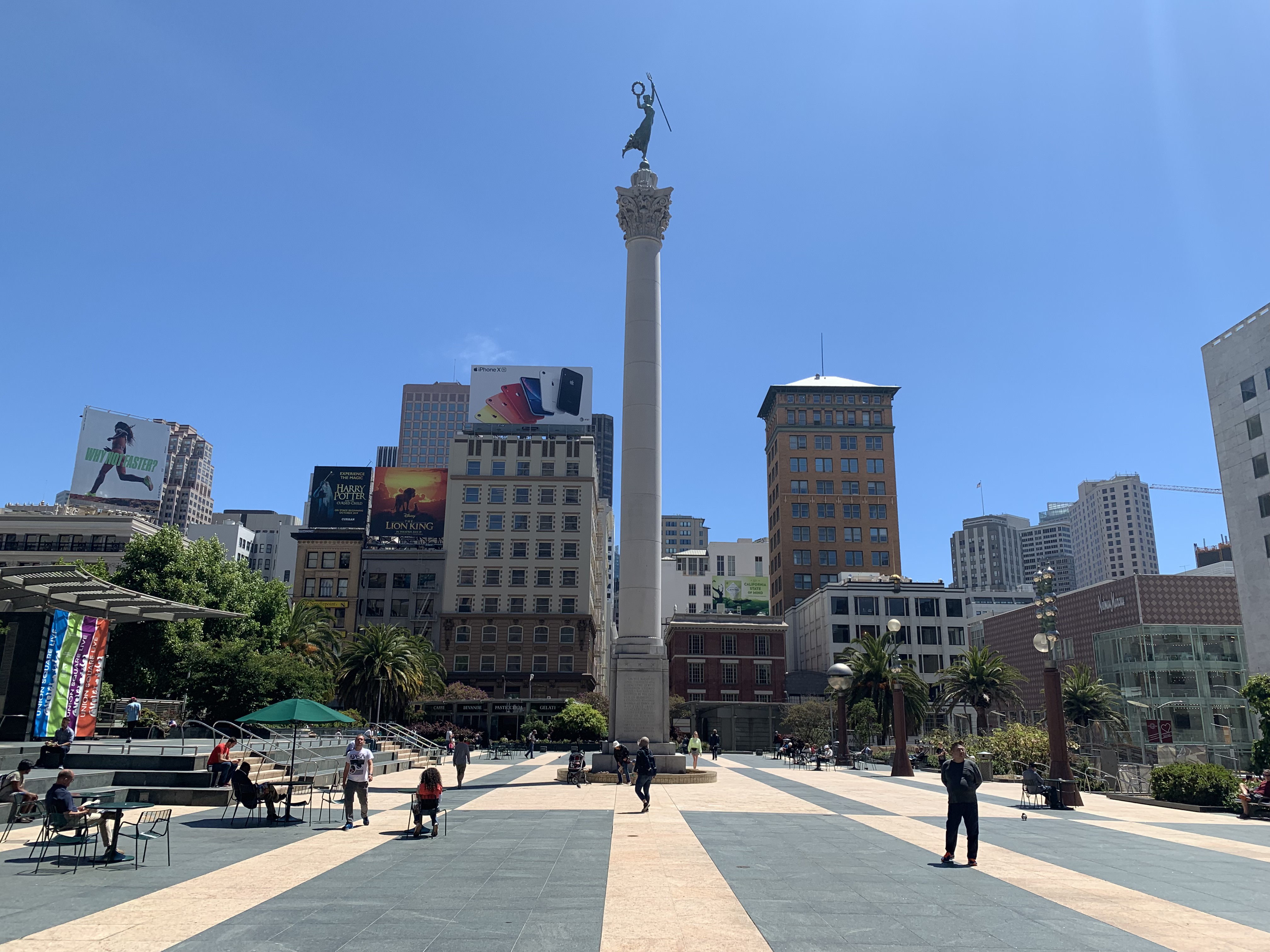 Another popular idea for a couples night out is visiting the bustling Union Square. Well-known for the world-class shops and restaurants in the area, Union Square isn't going to offer the cheaper date options you'll find in The Presidio or Golden Gate Park. However, the rooftop bars, contemporary museums, and unbelievable food options are well worth the price. All of the action in Union Square is also just a few blocks from available apartments at Trinity Towers on O'Farrell Street.
Popular Attractions
Pack a Picnic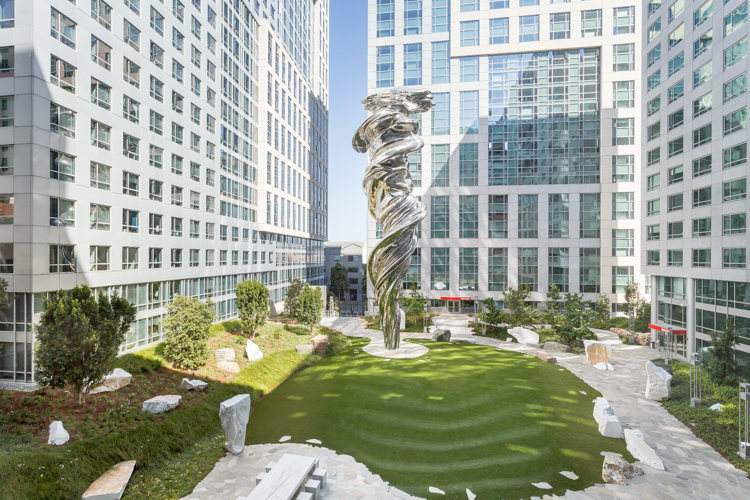 Our aforementioned Piazza Angelo at Trinity Place is just one tremendous spot to take a date on a picnic! The City is filled with scenic and historic locations to enjoy lunch, so try browsing our list of "10 Places to Picnic in SF" to choose your ideal picnic area. However, you are sure to have an enjoyable afternoon no matter where you pick. Date rained-out? Try our list of the best indoor activities in San Francisco!
Popular Locations
Back to Blog