Employee Spotlight: Johnathan Plascencia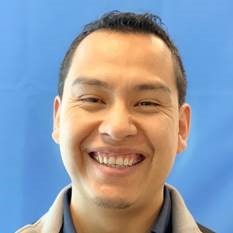 "Jonathan has excellent character, a natural easygoing personality, and always walks with high spirits. He shows leadership, confidence and a team player. One thing I enjoy about Jonathan is that he always walks with a smile on his face that can make a person feel welcome." – Blessie B.
"Jonathan is a rock star who has exceeded my expectations in the last 5 months since joining our team at Trinity. He has a fantastic attitude and is a committed and passionate worker who is learning quickly and making impactful contributions every day." -Dave T.
"Johnathan is always very positive and shows that he is eager to learn when he comes trainings. We also have the same birthday! 😊" -Rosa A.
"Jonathan has made an immediate impact on Facilities Team.  He is instrumental to our ability to increase the number of projects we are completing to enhance our customers' experiences and ensure the real estate is well taken care of.  His approach is consistent with Trinity's values – he's always Happy and Respectful, and a pleasure to work with." – Shadd N.
Q&A with Johnathan!
Q: This is just your first year with Trinity so how did you handle adjusting to your new role so smoothly?
A: "I prepare myself for whatever I'm doing and I do a lot of research about what I'm working on and my team. When I came to Trinity I made sure to learn a lot about the company and the properties I would be working at."
Q: Do you have any advice for new members starting with Trinity?
A: "Use your resources within the company. I don't know everyone, but everybody I've met has been willing to help no matter what their role."
Q: What is your secret to keeping such a calm demeanor and cheerful attitude?
A: "I have lots of experience with people because I started working when I was young and have worked in the service industry, so I'm used working with many different people."
Q: What is your favorite thing about your role or working for Trinity specifically?
A: "There is always a lot going on so I am able to not stress about one job and focus on the projects going on at multiple properties. I love being able to work with so many different people and divide my time between multiple great properties. The people here are very diverse and it's great that we have a staff with people of many different ages and backgrounds."
Q: You spend a lot of time out in the field tending to the properties so which would you say is your favorite location?
A: "My favorite property is Dolores because I love the way it was built, and I liked its architecture even before working for Trinity. I also really enjoy working at 5635 Anza because the location is so calm and beautiful."