Celebrate the Whole Foods Grand Opening at Trinity Place!
March 10, 2022
The scene inside San Francisco's newest Whole Foods was one that shoppers, residents, and the local community will remember forever. With a variety of dance performances and a glorious showing from the Burton High School Marching Band, the new Whole Foods at Trinity Place showcased itself as a lovely new place to gather in the heart of The City. Take a look at each of these fantastic performances during the Whole Foods grand opening at Trinity Place on March 10th, 2022!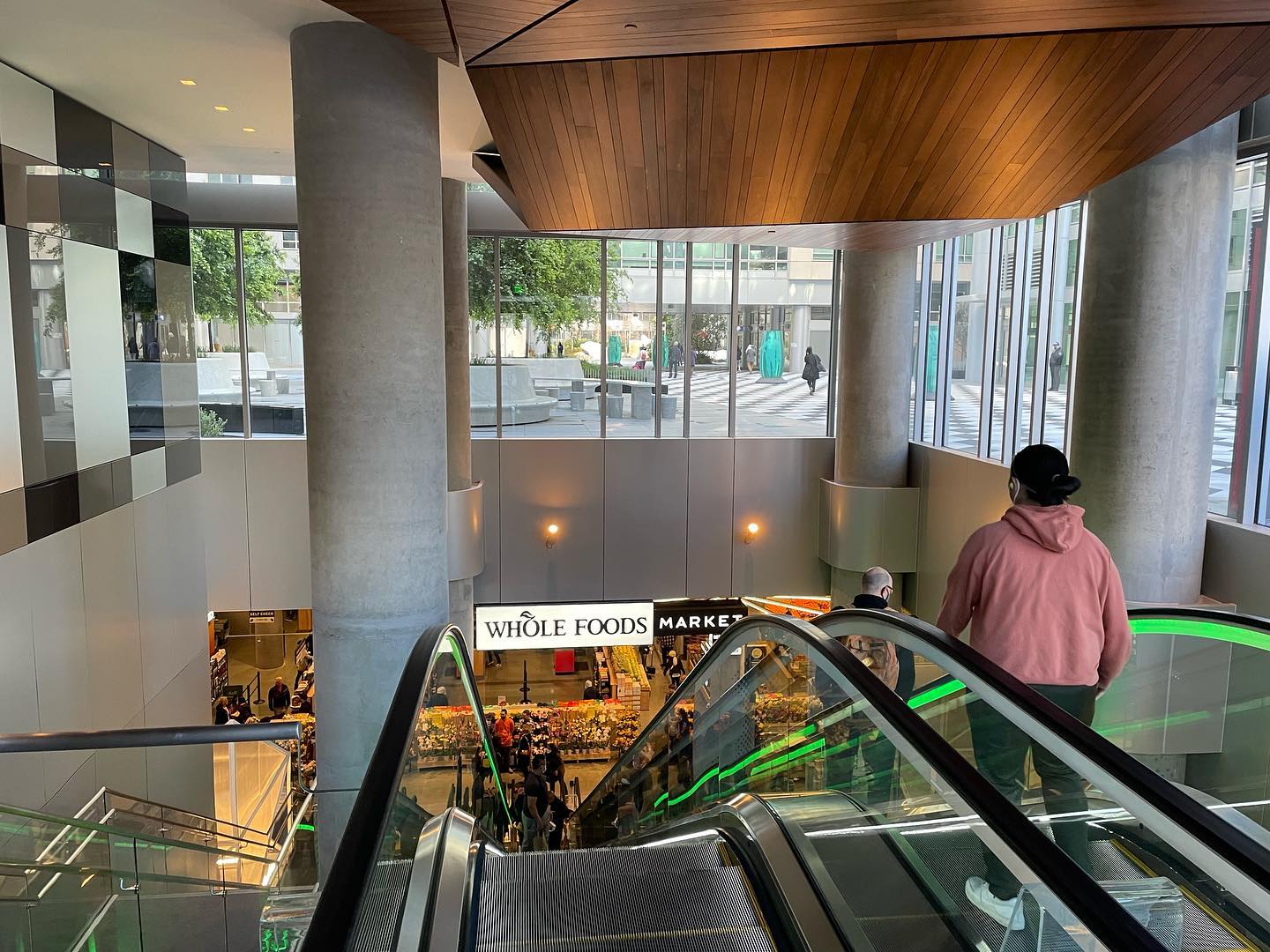 As you make your way into this magnificent store through the grand entryway and down the colorfully-lit escalator, you'll quickly notice this is no regular grocery store. But, no matter what you're in the mood to eat right now or cook at home later, this 64,737-square-foot San Francisco flagship store has it! Take a look at the Whole Foods news release to learn about everything available within this beautiful new spot.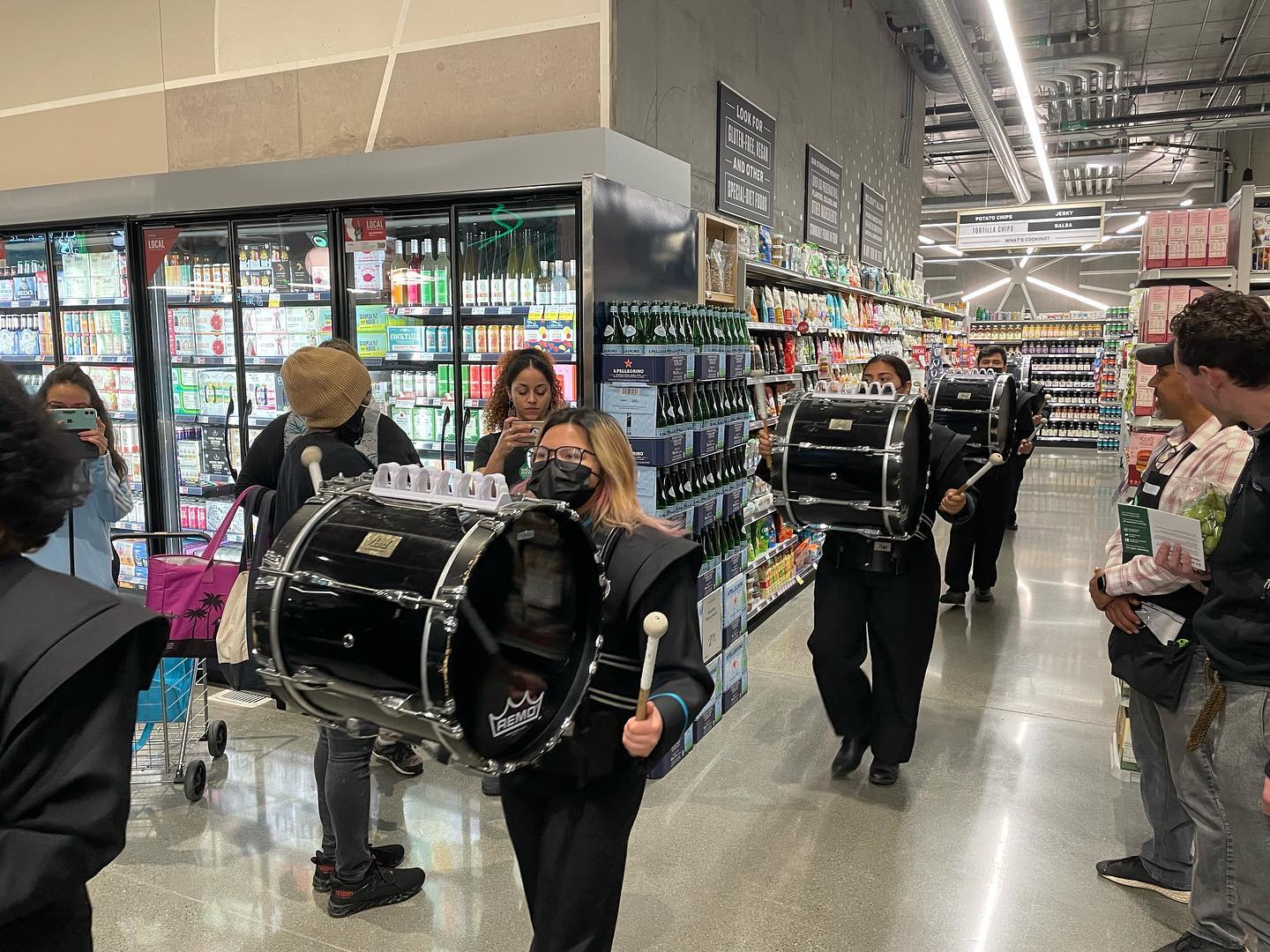 The grand opening spectacle began with the booming sounds of the Burton High School Band drumline. Nothing will wake you up at 9 AM on a Thursday morning, quite like a full marching band parading through the grocery store!
As customers searched for their favorite artisan cheeses, the band marched past every variety of milk you could ever dream of. What better way to start your day than a healthy dose of fresh food and local arts?
The Pumas of Burton High School concluded their performance with a rendition of their fight song "Let's Go Blue." The band played just below the two-story escalator within the store's expansive dairy section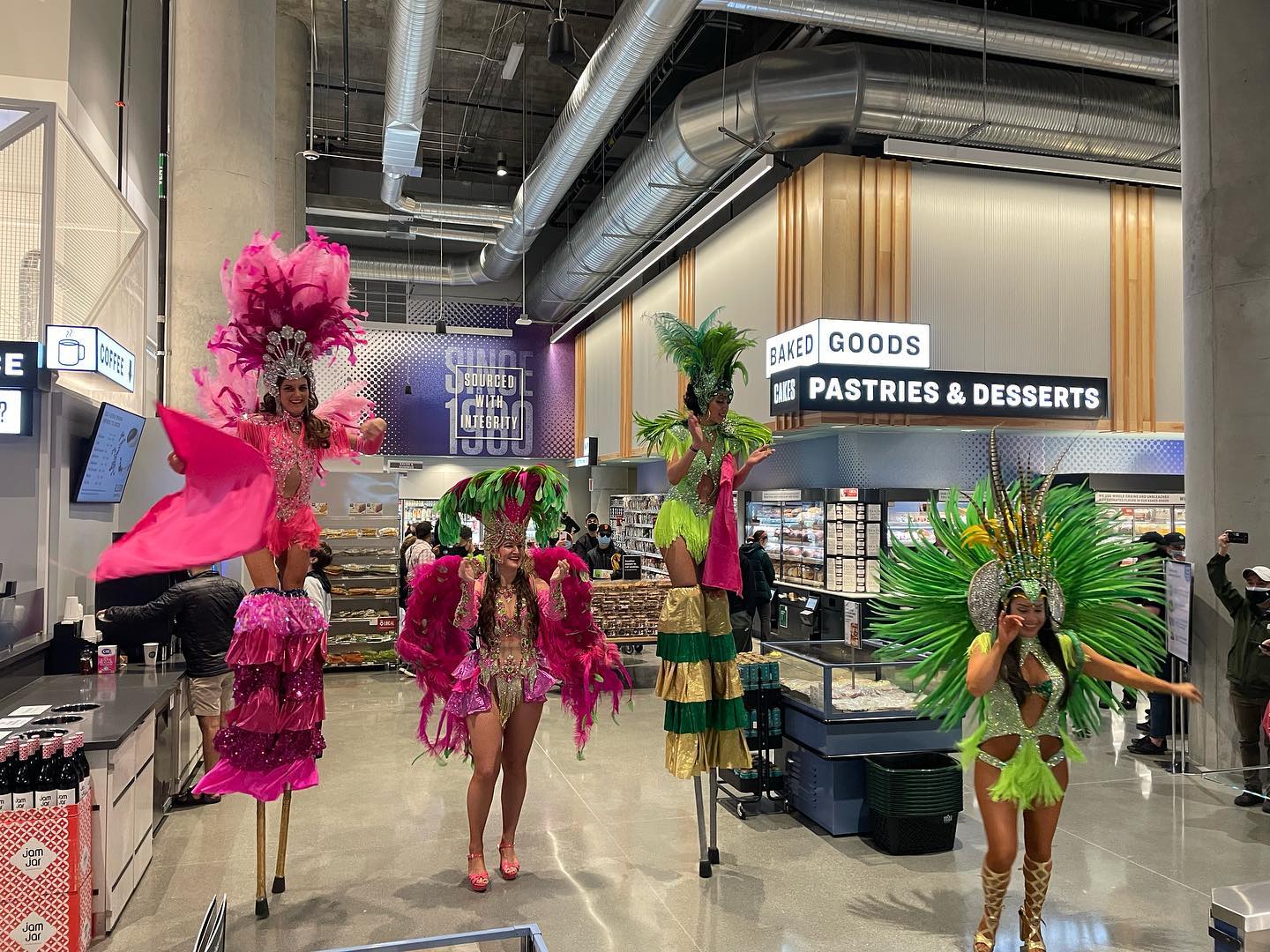 Next up to the stage located between the self-serve coffee station and hot & cold food bars were four Carnival-themed dancers. Two of the performers wowed the audience and surprised shoppers as they danced upon stilts.
As the colorful and festive show began to unfold among the array of delicious cookies, cupcakes, croissants, scones, and brownies, a crowd of shoppers gathered to join in on the action. Talk about a great way to enjoy breakfast and a show!
It's hard to find a grocery store with more to offer than Whole Foods, and the new store in the heart of San Francisco truly gave it everything they had with this glamorous grand opening. We are so excited to see the local community come together in this wonderful new location at Trinity Place.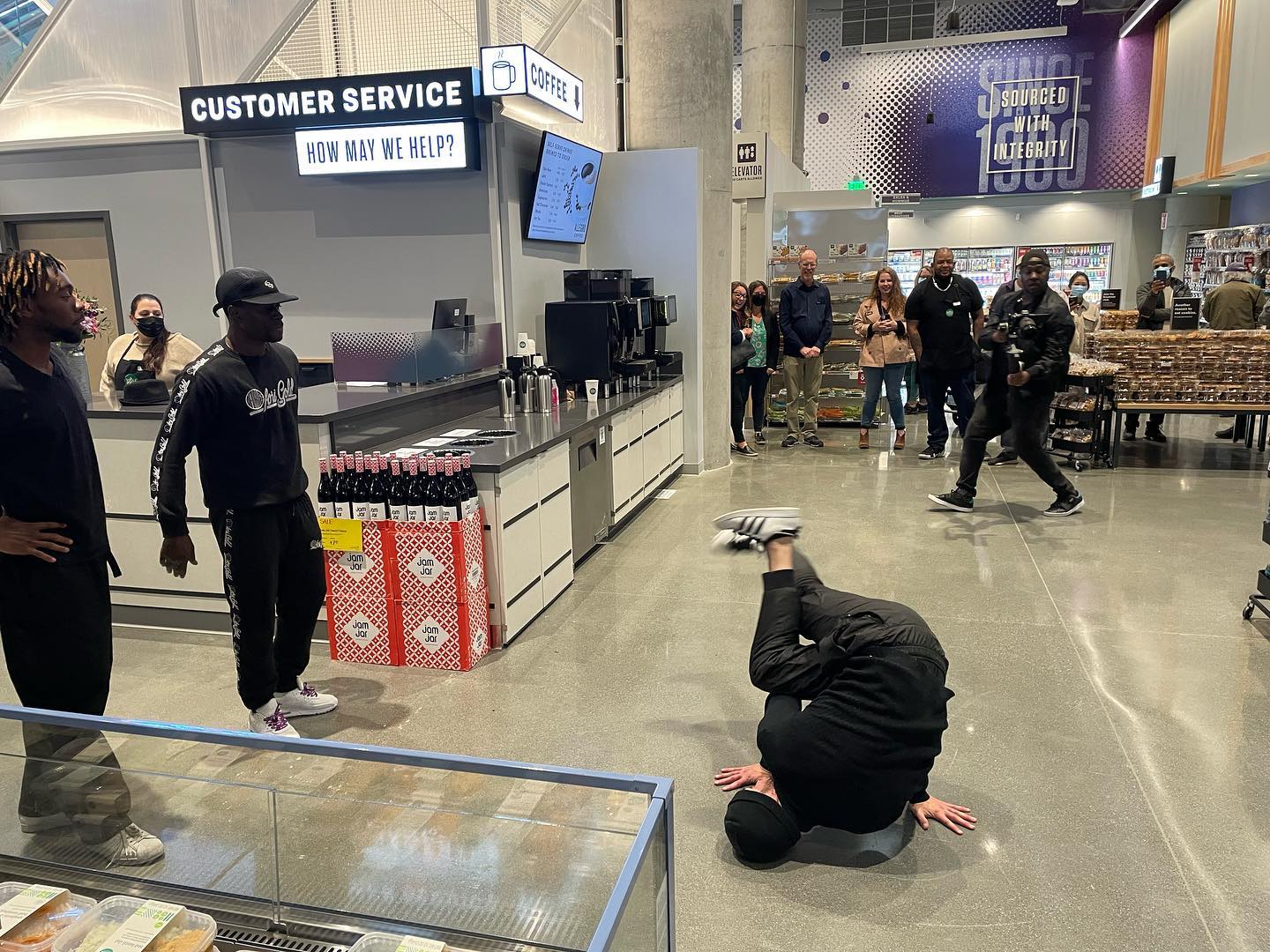 Why only have two stellar performances when you can have three? The final act of the ceremony included a trio of terrific breakdancers with some impressive skills.
While most customers munched on donuts and sipped their favorite caffeinated beverages, these stunning dancers amazed shoppers with their early-morning theatrics.
The show concluded with a head-spinningly fantastic finale from the breakdancers. So it's safe to say this wasn't your everyday milk & eggs run. However, with this brand-new store connected directly to the brand-new 1177 Market apartments, you can find yourself living your best life in San Francisco.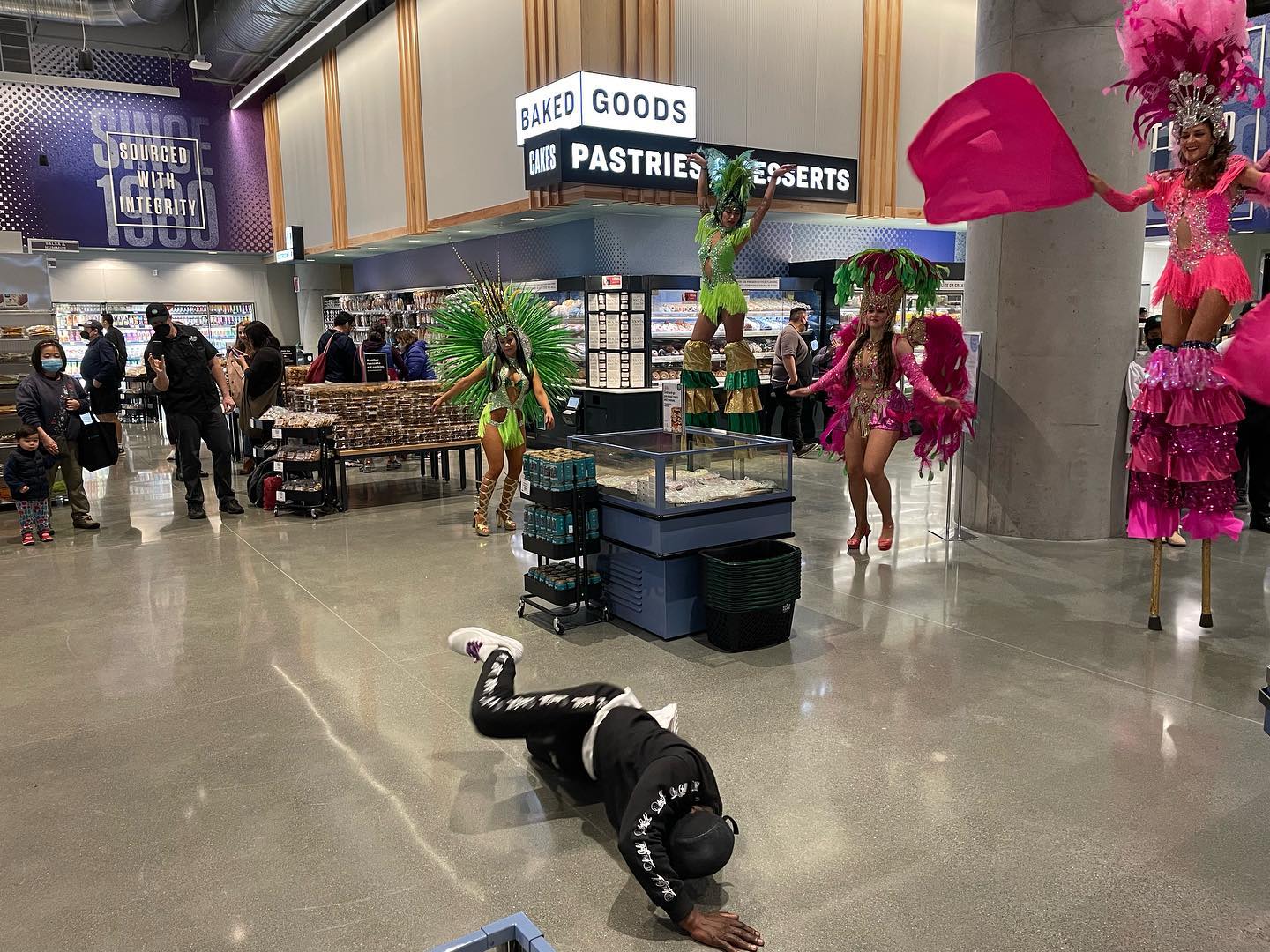 Though the grand opening was indeed a once-in-a-lifetime grocery shopping experience, this new space offers more than 3,700 local products across the store daily! Trinity SF couldn't be more proud to bring this long-awaited grocery store to the local community in San Francisco. We hope to see you soon at Trinity Place!
Back to Blog