Celebrate Black History Month in SF's Fillmore District
February 12, 2021
San Francisco's Fillmore District has a rich history filled with phenomenal music, food, and culture. From the soulful rhythmic blues of Etta James to the underground quick-witted raps of Andre Nickatina, The Fillmore has built a reputation as a diverse center of melody and cuisine. This neighborhood serves as a center for black history and achievement, with Malcolm X Square, The Frederick Douglass Haynes Gardens, and Martin Luther King Square each located nearby.
The neighborhood's historic music venue, The Fillmore, has attracted musicians and fans from across the world since 1912 while helping to drive traffic to the neighborhood's many black-owned businesses. With concerts on hold for the time being, the many delicious local restaurants could use your support throughout Black History Month and beyond. Let's take a look at 10 mouthwatering options to try in the area!
View this post on Instagram
If you're looking for lox and bagels with a funky Fillmore vibe, this is the place for you. Well-known for its open mic nights and live jazz, the cafe gets its name from Eritrean-Italian-American owner Zahra Saleh who speaks, Eritrean, Italian, Spanish, English, and Arabic!
View this post on Instagram
Anyone who needs a good, large, and well-priced sandwich in the heart of The Fillmore should take a trip over to The Fillmore Street Cafe. Yelp reviews state, "I had an everything bagel with bacon, egg and sundried tomato spread with a huge coffee and it was less than $6." Truly a remarkable deal in The City!
View this post on Instagram
A relaxed and old-school cafe near Alamo Square, this friendly coffee shop is currently only offering takeout drinks and light eats. The shop is also just around the corner from Malcolm X Square and the Buchanan Street Mall.
View this post on Instagram
In need of some of the best Eritrean and Ethiopian eats San Francisco has to offer? Check out Oasis Cafe, located right between the North of Panhandle neighborhood and Martin Luther King Square.
View this post on Instagram
Owned by Thomas Bennett right on Fillmore Street, Miyako Ice Cream has served up old-fashioned desserts and affordable lunches for the past 29 years. The iconic shop has remained open through the pandemic. It continues to serve an unbelievable variety of flavors sure to please anyone in need of a cold treat on a hot afternoon!
View this post on Instagram
Whether you're heading to The 'Moe looking to grab happy hour drinks or a sizzling slice, Brunos Pizza should be at the top of your list. But it's not just pizza on the menu, Brunos also serves up Eritrean and Ethiopian food! The restaurant has a tremendous wine and beer selection, making them a popular stop before heading out for the night.
View this post on Instagram
Popular with jazz fans, this restaurant and venue typically offers live music from Bay Area musicians seven nights a week. However, with live music on-hold during the pandemic, Sheba Piano Lounge is currently offering specialty cocktails and Ethiopian eats for takeout.
View this post on Instagram
Would you enjoy a delicious & hearty diner-style breakfast, brunch, or lunch? Head to Planet Cafe or place an order online for some of the best classic American and Ethiopian bites in The City. The venue boasts plenty of outdoor seating!
View this post on Instagram
Writing this before lunch was certainly a mistake because just looking at pictures of Nik's famous southern seafood meals, sides, and sandwiches will make your mouth water. You can also check out their website for details on the Black History Month special that includes full $20 plates available for delivery or pickup!
View this post on Instagram
Are you searching for something delicious to eat that stays on the healthy side? Head over to Walking Fish and try one of their fresh poke, vegan, or superfruit bowls! Sure to make you feel just as good as it looks, these colorful bowls can be customized to include whatever ingredients you like!
Now Head to The Fillmore!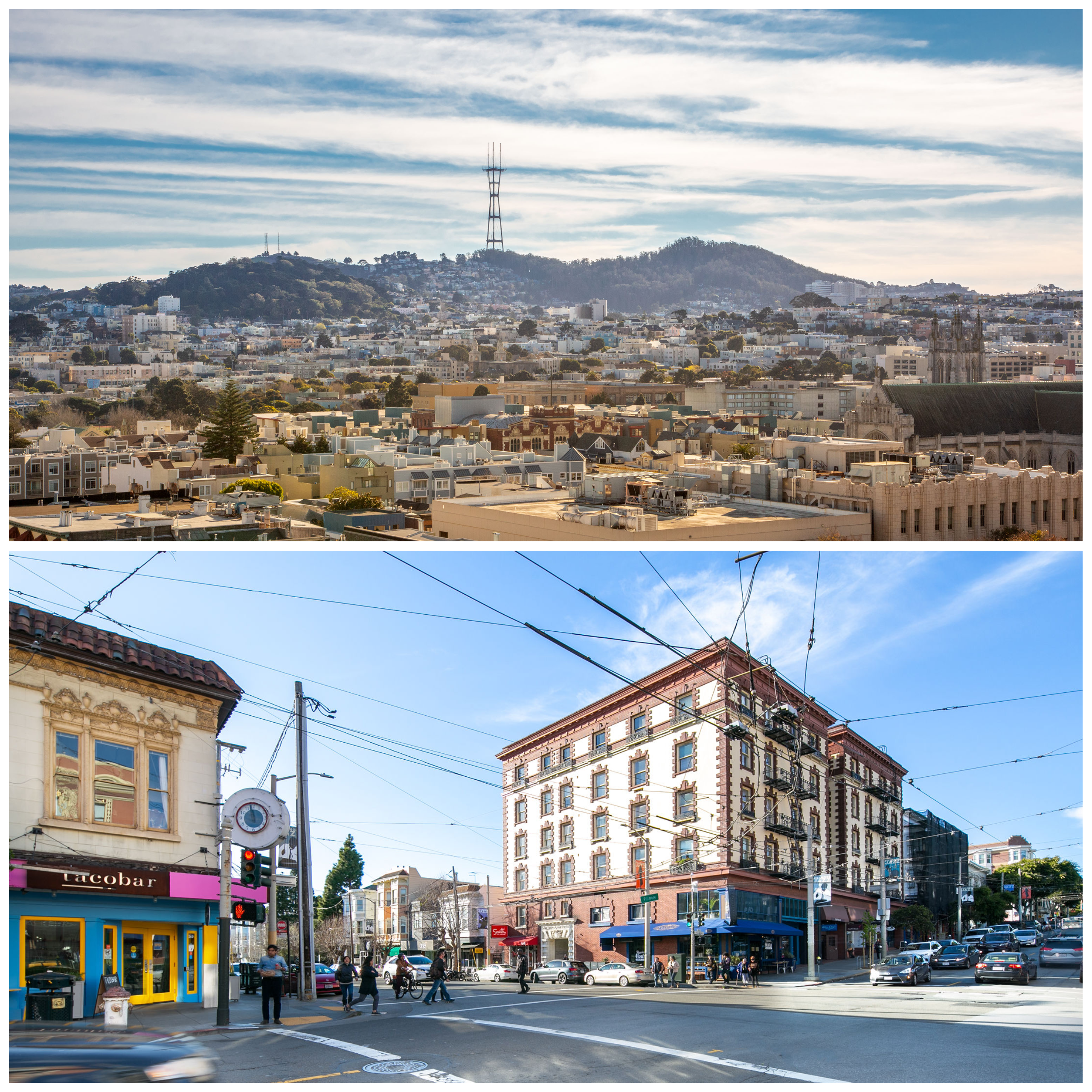 No matter which restaurant you choose to visit in celebration of Black History Month in SF, you're sure to be treated to a delicious meal and delightful experience!
Back to Blog