Chinese New Year Parade in San Francisco!
February 21, 2019
新年快乐旧金山 - 

Happy New Year San Francisco


The year of the pig is among us which signals many good things could be coming your way soon including greater wealth, career changes, new love, or maybe even a new home. One guarantee for this year and every other is that The Chinese New Year Parade in San Francisco is sure to be fantastic. Known as the largest lunar new year parade outside of Asia, this parade include amazing floats, costumes, animals, fireworks, and the crowning of Miss Chinatown USA.
San Francisco celebrates the Lunar New Year #YearOfThePig in the city's Chinatown with Lion Dancers, Firecrackers and piglets pic.twitter.com/51cRo0mFqk

— Justin Sullivan (@sullyfoto) February 5, 2019
A staple of this parade is the 288 foot Golden Dragon that requires an army of 180 men and women to guide the dragon through the San Francisco streets. The parade, which will commence on Saturday February 23rd at 5:15pm, will begin at 2nd and Market Streets before traveling down Kearny Street through Chinatown. This cant-miss event is ranked as one of the top ten annual parades nationwide and will feature hundreds of creative units with hundreds of thousands in attendance.
The Lunar New Year began on February 5th with the first new moon and will conclude with the parade after the full moon on February 23rd.  A time for reunion and giving thanks, the Spring Festival originated when Lord Buddha called all the animals to come to him before he departed earth.  Only the rat, ox, tiger, hare, dragon, snake, horse, sheep, monkey, rooster, dog, and pig came and as a result those born in each year embody the traits of the year's animal.  The pig is artistic, refined, intuitive, intelligent, and well-mannered.  The chivalrous and gallant people born in the Year of the Pig often have tremendous fortitude and great honesty.  Despite not making many friends, these loyal Pig Year people have a great thirst for knowledge.
The world-renowned Southwest Airlines Chinese New Year Parade is entirely free and will kick-off at 5pm on the corner of Market and 2nd.  However, bleacher tickets are available at chineseparade.com/tickets for $35-$50.  Known as one of the most spectacular night-illuminated parades in the world, this 160 year-old parade serves as a means for education about the Chinese culture and their community.  Plan your trip now to enjoy amazing floats, lion dancers, folk dancers, elementary-school performances, marching bands, stilt walkers, acrobats, and so much more!

Also, if you're out of town or cannot catch the parade in person, the parade will be broadcast live on KTVU Fox 2 and KTSF in Chinese live on February 23rd.  A facebook live stream of the parade will also be available live for the entirety of the march through the city streets.  If you're looking for a new home near Chinatown, make sure to take a peak at the beautiful Telegraph Hill Apartments.  With views across the bay and downtown skyline, these available one and two bedroom apartments are next door to Coit Tower and close to all the action in San Francisco.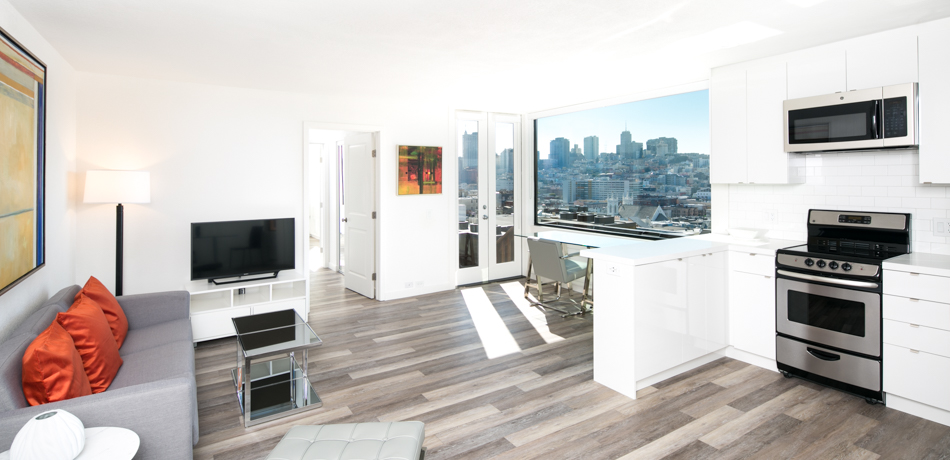 Back to Blog