Embrace Your Inner Child And Make Some Noise At Sound Commons At UN Plaza
December 27, 2016
Whether you're waiting for the start of a performance at nearby theaters like ACT's Strand or SHN's Orpheum, or perhaps taking a lunch break outside during the weekly Off The Grid food trucks or perhaps plucking vegetables during the Heart of the City Farmer's Market, you might just surprise yourself with a delightful few minutes embracing your inner child at the Sound Commons interactive installation at UN Plaza.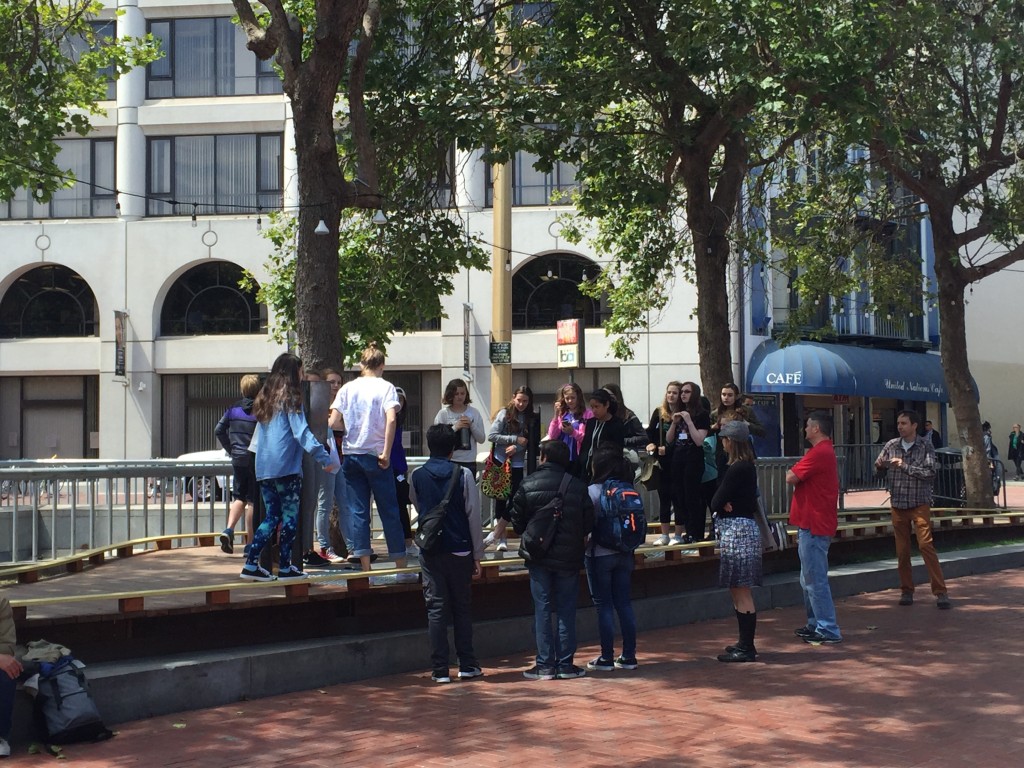 Part of the City's Living Innovation Zone program and created by the Exploratorium, Sound Commons is composed of several interactive musical elements, or "acoustic phenomena," such as chimes, xylophones, and "Echo Tubes" woven together with wooden boardwalks that wind throughout the trees that line both sides of the Plaza walkway. The musical elements are intended to create unexpected and unique sound effects as people interact with them. Also embracing the sounds of silence, a bed of gravel embedded with sound-sensors challenges users to walk as quietly as possible and score them on their tiptoeing skill. Ask any of the friendly and knowledgeable stewards from Hunters Point Family services for the best score.
Sound Commons is the fourth creation from the Living Innovation Zone program and the second sponsored by the Exploratorium.
About the Living Innovation Zone (LIZ)
Established in 2013 and co-led by the Mayor's Office of Civic Innovation, San Francisco Planning, San Francisco Public Works, and the San Francisco Arts Commission, the LIZ Program fosters partnerships with designers, non-profits, and community stakeholders to create temporary installations that enhance sidewalks and plazas and encourage people to interact with one another and their city while simultaneously testing out ideas that inform permanent, capital investments. For more information, go to: sfliz.com.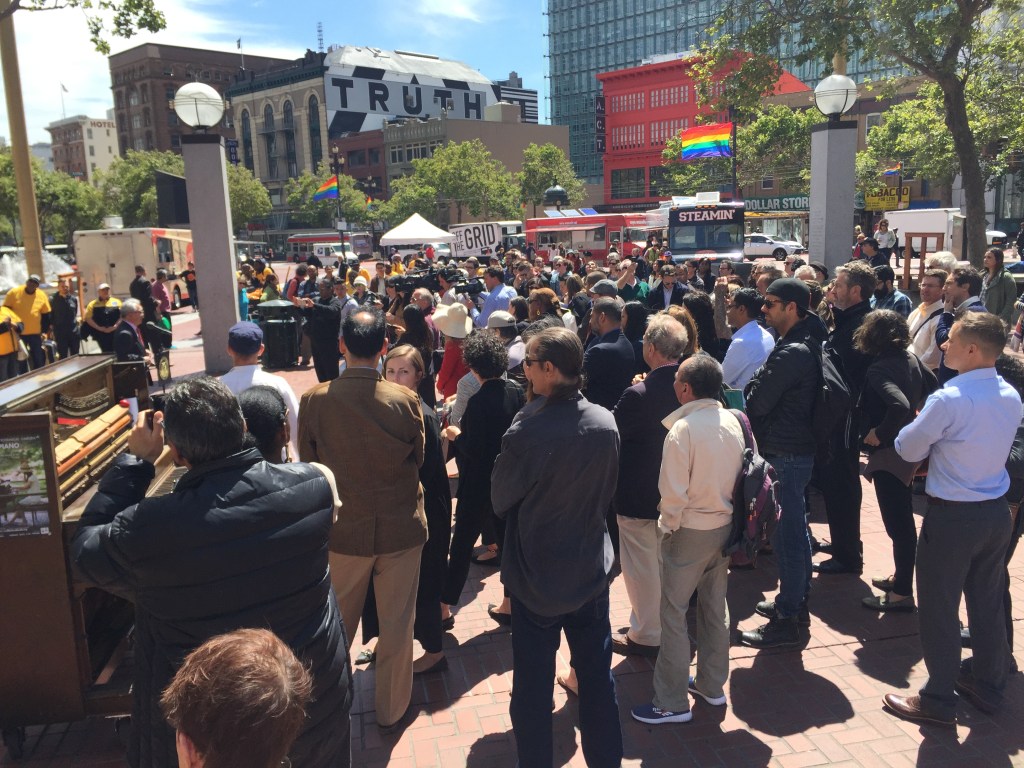 The next LIZ, a more than twenty-foot long dragon sculpture-cum-art gallery, will debut in early 2017 adjacent to the Asian Art Museum. The Art/Lit LIZ as it is currently dubbed is collaboration between the Asian Art Museum and Main Library and was designed by high school students as part of youth art exchange (YAX) architecture program.
About Exploratorium's Studio for Public Spaces
The Studio for Public Spaces works in the public realm to create exhibits and environments that encourage play, exploration, creativity, and social connection. At the Studio for Public Spaces, we believe that public spaces in our cities and elsewhere are a critical resource to be nurtured and utilized. For more information, go to: http://www.exploratorium.edu/publicspaces
Back to Blog