Celebrating First Responders in San Francisco
August 12, 2022
During these unprecedented times, first responders have been on the front lines helping to keep communities safe and responding to crises every single day. As the backbone of our communities, these incredible individuals and their acts of service have never gone unnoticed. At Trinity, we are proud to honor first responders and a special lunch was hosted at our Piazza Angelo to celebrate San Francisco Police as a small token of our appreciation and gratitude. Take a look at all these warm smiles on July 29th, 2022!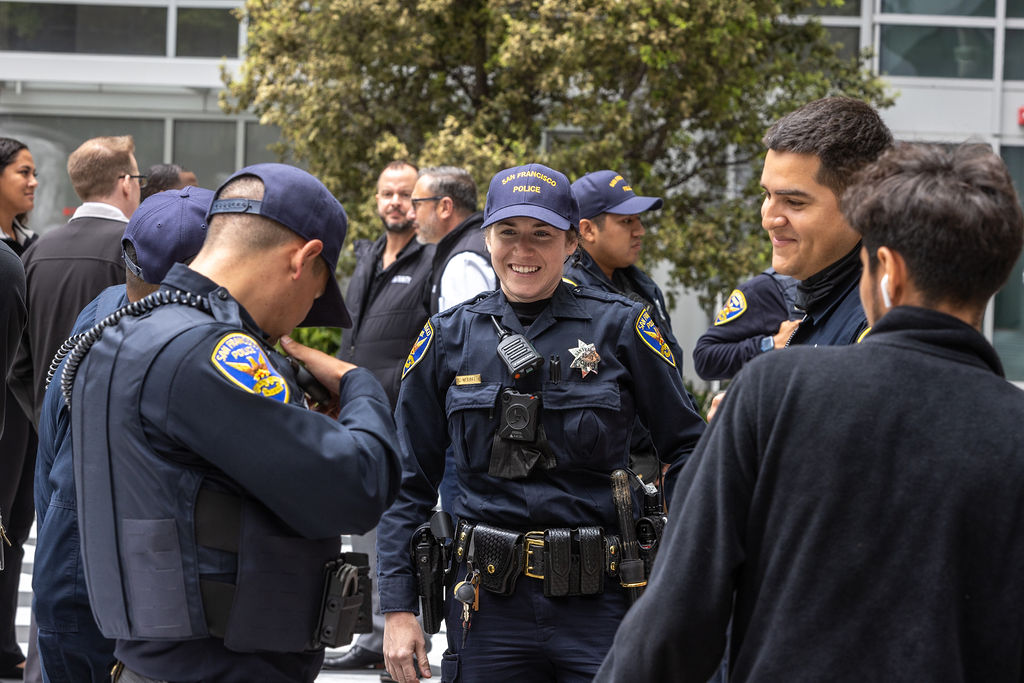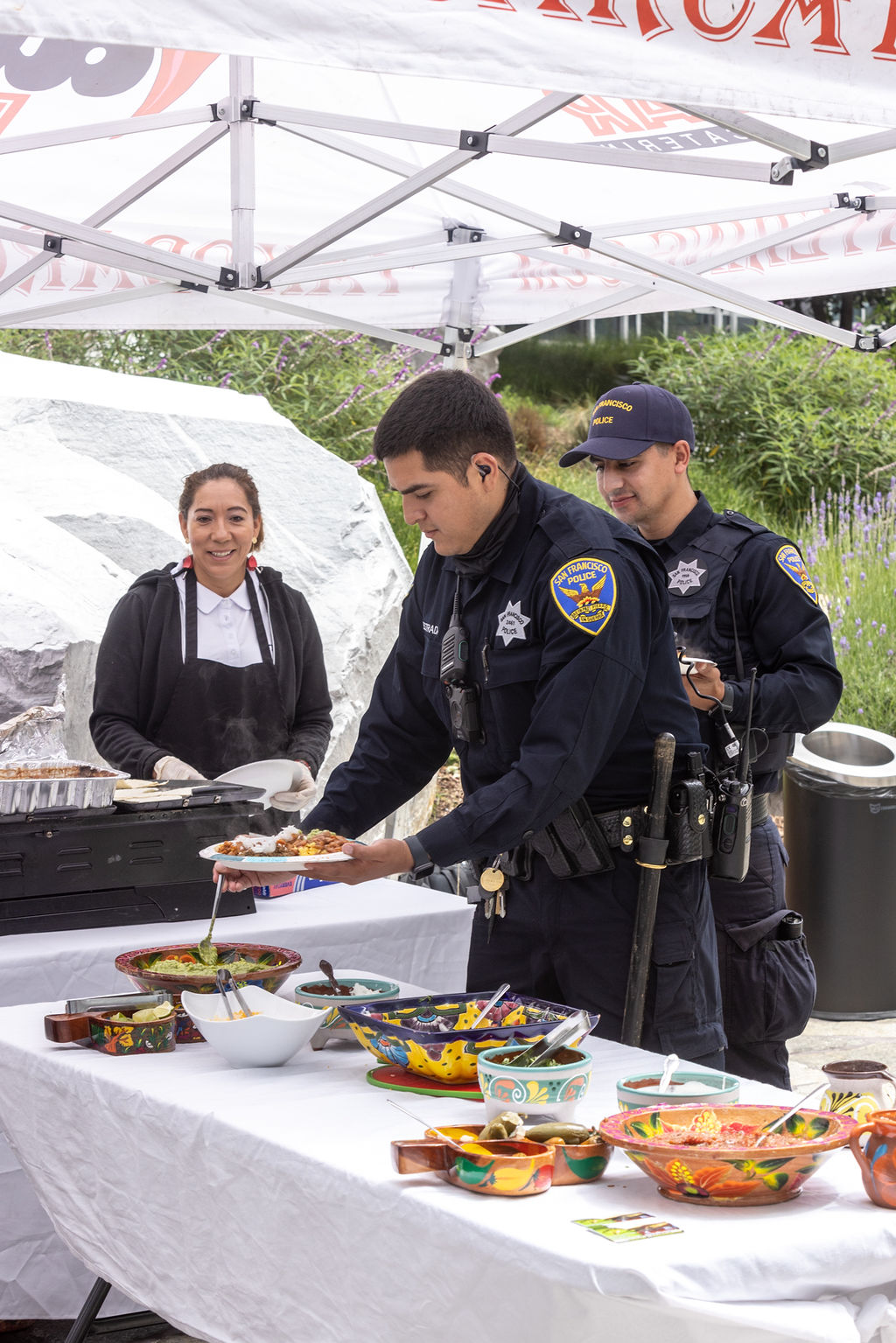 On a beautiful day out in the Piazza Angelo, San Francisco police officers and our Trinity team enjoyed tacos, hotdogs, and ice cream with a front-row seat of Venus. Trinity takes great pride in celebrating SF first responders as these outstanding individuals serve our community in every imaginable way, every single day.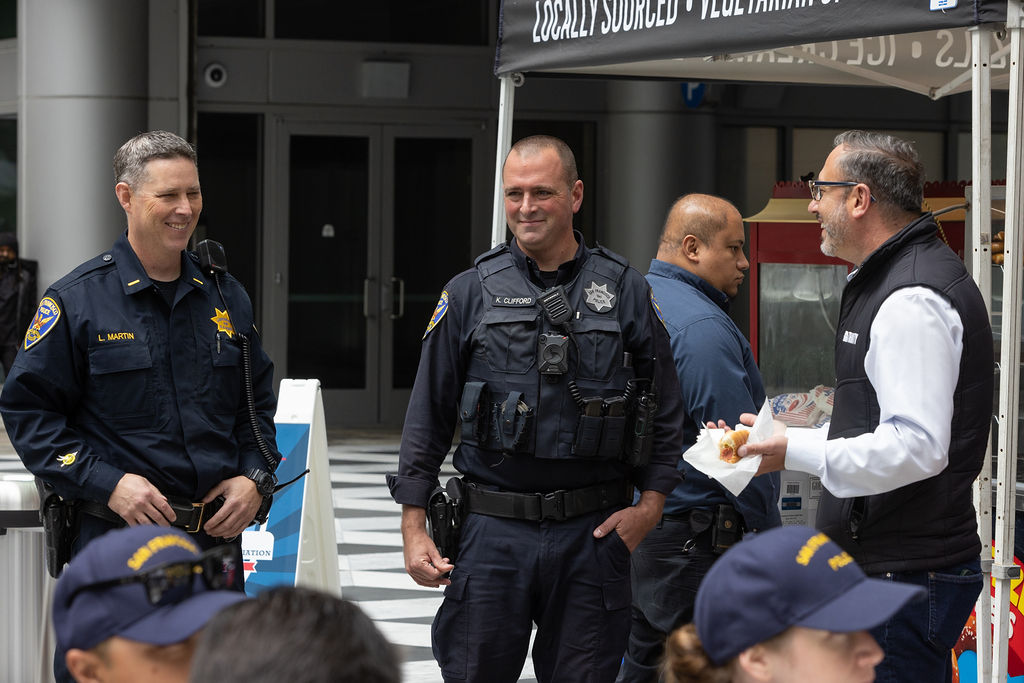 National Night Out is an annual community event that promotes police awareness and builds comradery between neighborhoods and law enforcement. Hosted on the first Tuesday of August, several communities around San Francisco held parties, parades, and cookouts to build friendly relationships between residents, businesses, and police officers. Save the date for the event next year for a night of music, delicious food, and fun with your neighbors and local police officers.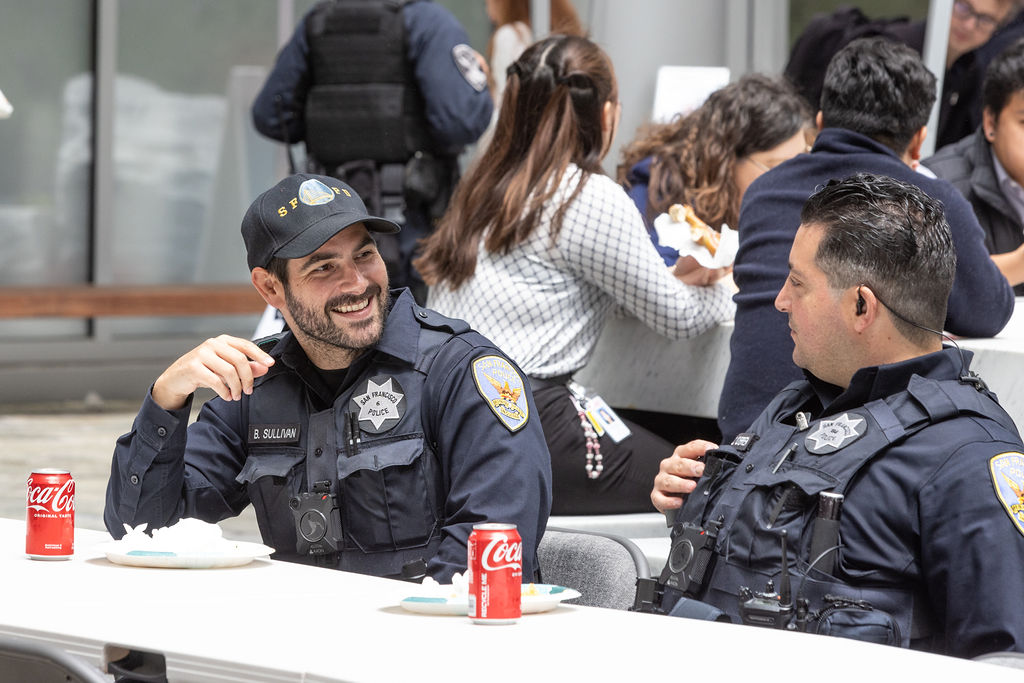 National Responders Day is coming up this year on October 28th as a day to recognize these remarkable men and women who serve our communities in times of emergency and chaos. Writing a letter to your local police or fire station, buying a paramedic a cup of coffee, or simply saying thank you when you come across a first responder are easy ways to show appreciation day to day. Big thank you to San Francisco Police for continually keeping SF a safe place, we are extremely thankful for your service.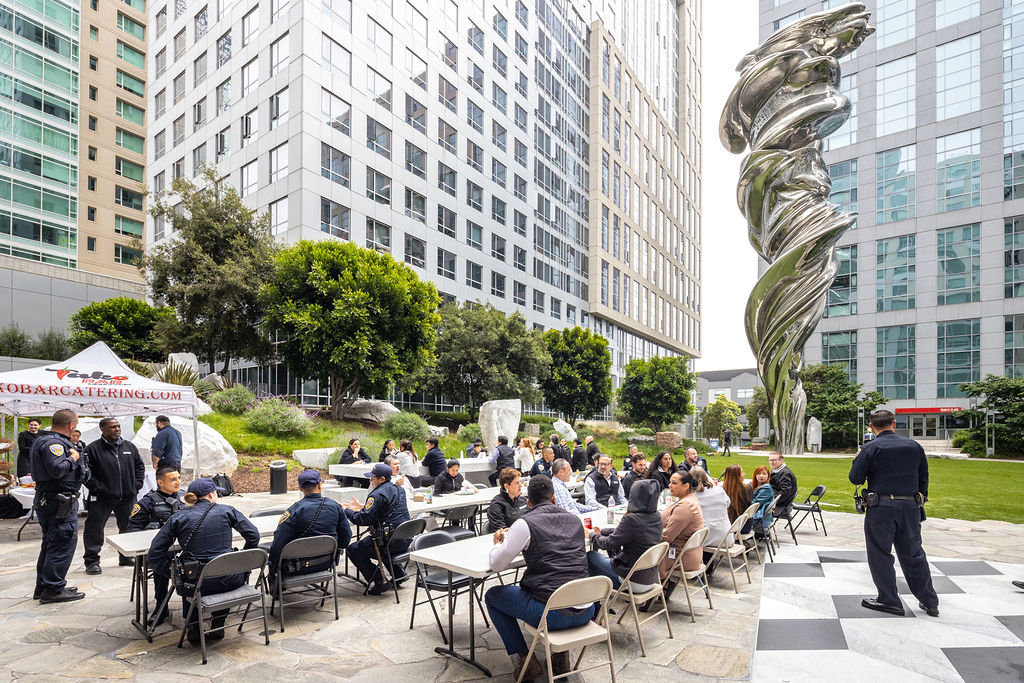 Back to Blog