Furnished Rentals in San Francisco
December 18, 2018
Living in a hotel can be a fantastic experience… for a few days. The lack of amenities such as a kitchen makes hotel life both uncomfortable and expensive when staying for an extended period.  For this reason, both individual business travelers have turned to unique furnished housing for trips lasting more than a couple of weeks.  This gives travelers the opportunity to live in their own fully-furnished, ready-to-live-in home.  All a renter needs to pack is their suitcase.  It is that easy.  San Francisco has long been known as one of the most difficult cities to move into, so this is the best way to test the water before diving into a year-long lease.  Additionally, if you are just visiting the city for a month, Trinity is sure to have furnished rentals available at a better price and more amenities than local San Francisco hotels.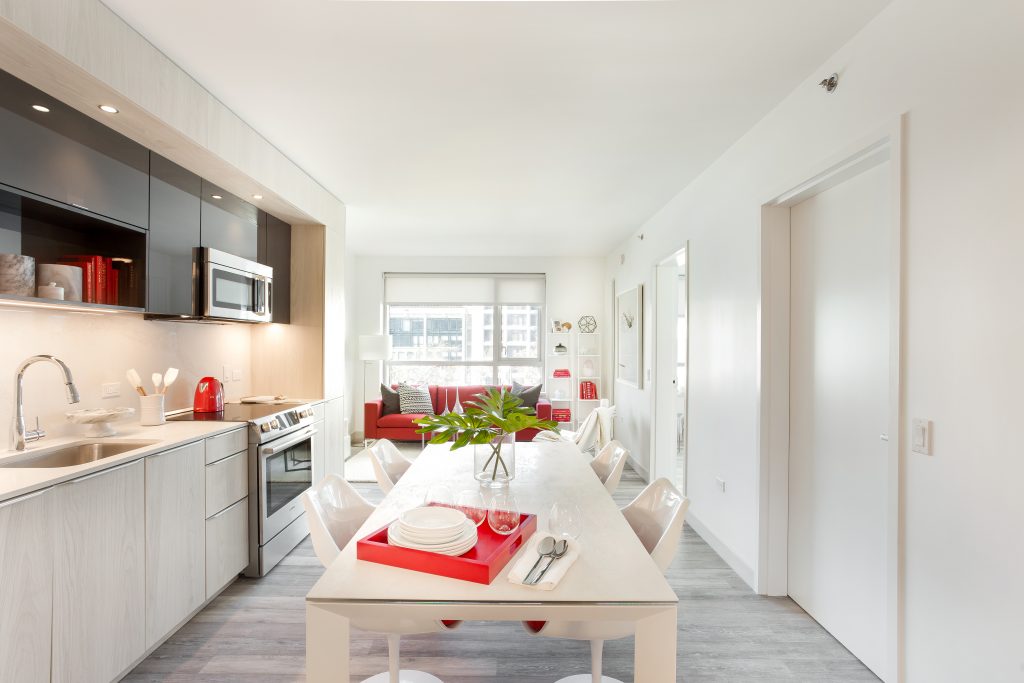 Professionals and students involved in all kinds of industries and programs currently stay at Trinity fully-furnished rentals due to the ease of moving into our high-quality apartments.  Stocked with cookware, towels, linens, and utensils, your clothing is all you need to call San Francisco home.  With availability at seven of our properties, travelers have a multitude of reasonably-priced housing opportunities in the heart of The City.  Currently, Trinity offers these rentals in The Marina, Pacific Heights, Russian Hill, SoMa, North Beach, and Telegraph Hill neighborhoods.  Our wonderful properties ensure proximity to both your job, and all the fun to be had within The City.  Let's take a closer look at the Trinity furnished rentals in San Francisco.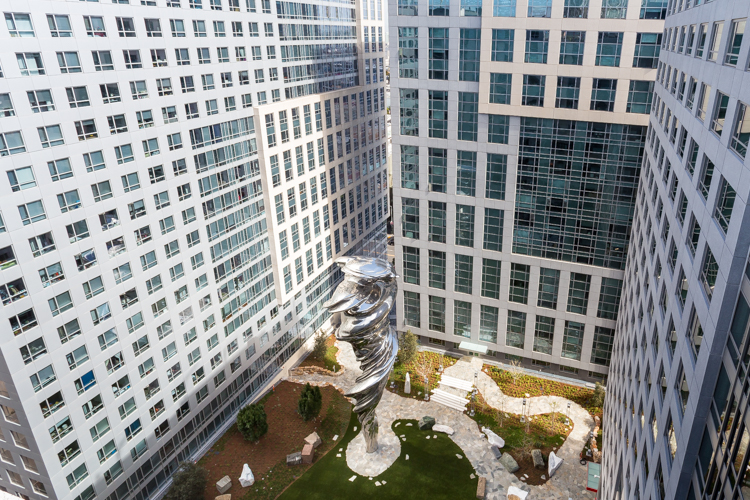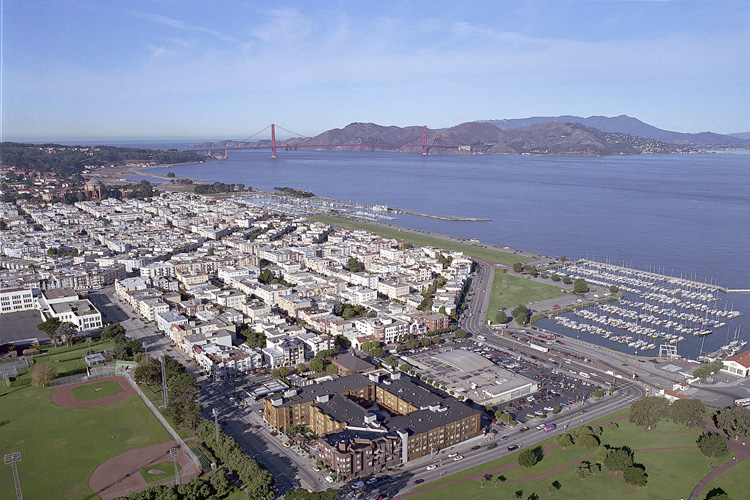 Located in the grassy yet urban Marina District, our Marina Cove apartments sit just feet from the water near the Marina Green, Fort Mason, and Moscone Fields.  Positioned further from downtown than our other properties, Marina Cove is a fantastic option for anyone working in the northern part of the city or looking to be around wide-open spaces.  Our Marina Cove Apartments at 1550 Bay Street are located just behind the Marina Safeway, making shopping an easy experience.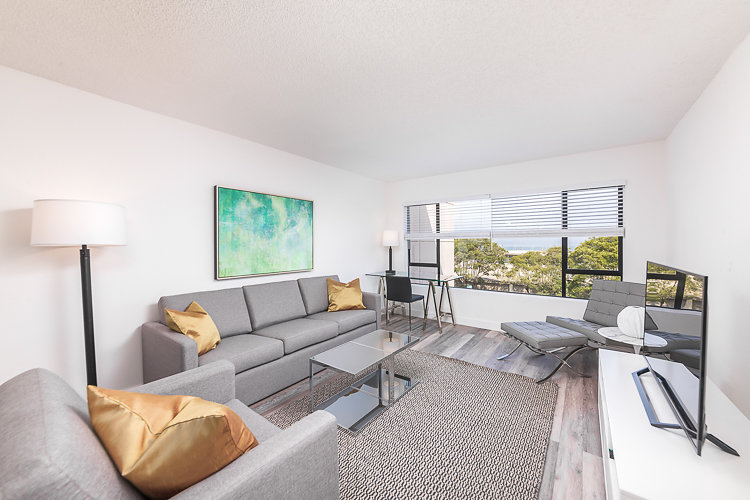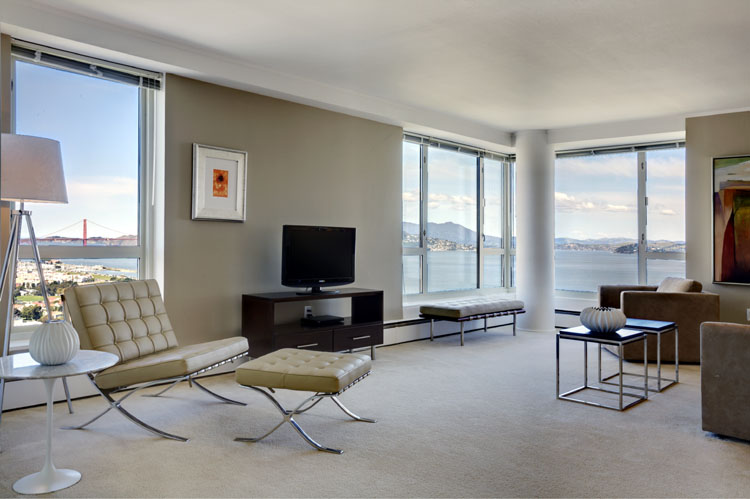 Also, in the northern part of the city, our 1000 Chestnut apartments at the top of Russian Hill offer some of the most spectacular views around.  Choose to call 1000 Chestnut your home, and you will have access to panoramic sights across The Bay from the Golden Gate to the Bay Bridge.  See massive ships float by Alcatraz as you sip your morning tea at this luxurious tower.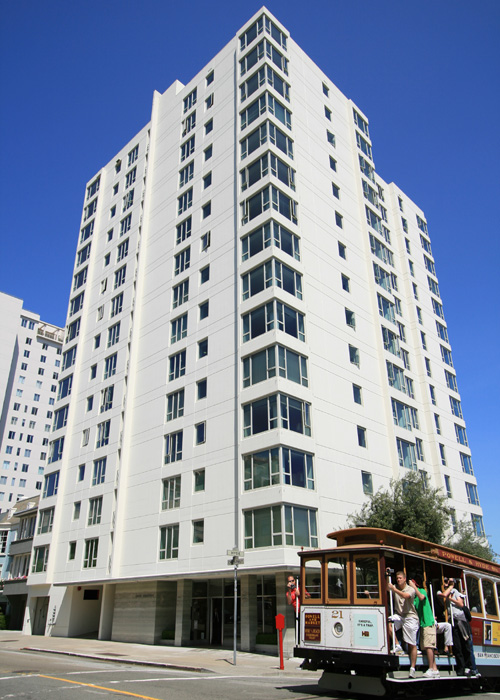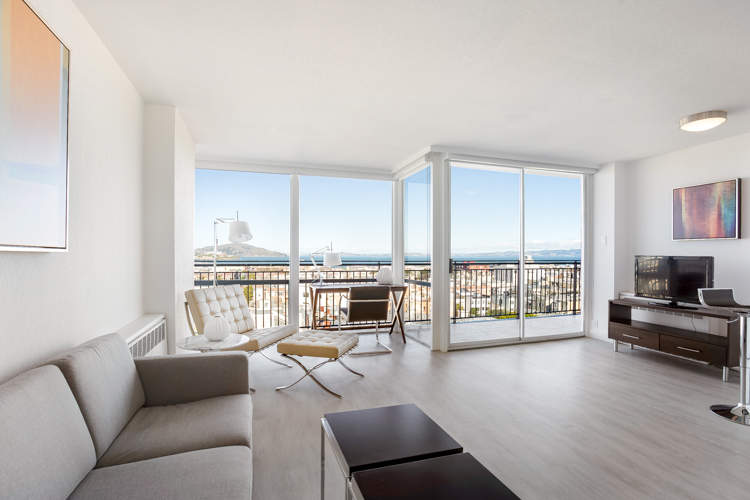 Just down the famed Lombard Street from 1000 Chestnut is Crystal Tower at 2140 Taylor Street.  This North Beach high rise offers furnished rentals near Fisherman's Wharf and Pier 39.  With popular tourist attractions located all around your new home, you're sure to have many visitors asking to come see your stunning place.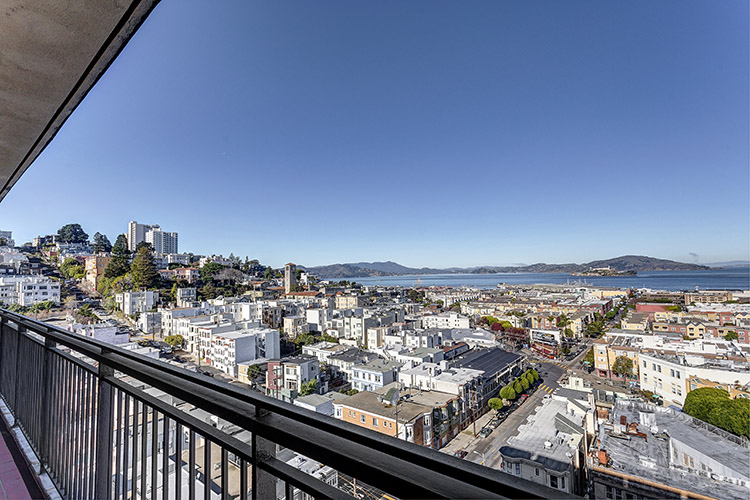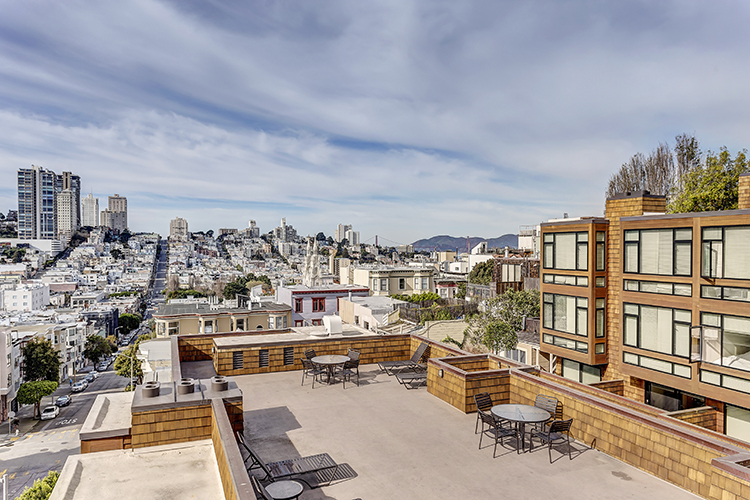 If you head up to the top of Telegraph Hill on Union Street next to Coit Tower, you will find the location of our 350 Union Street apartments.  These studio apartments provide picturesque scenery and provide access to a rooftop deck perfect for wowing your friends or sunbathing on a lazy afternoon.  Although not a skyscraper, you will feel as if you're at the top of The City at this wonderful property.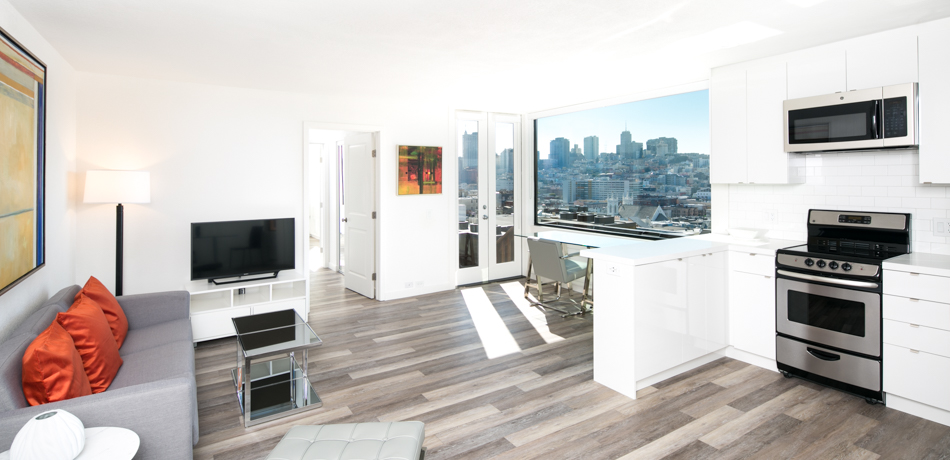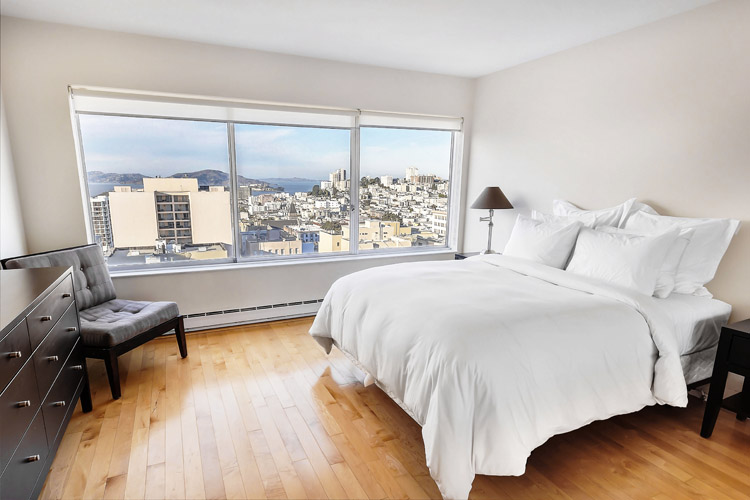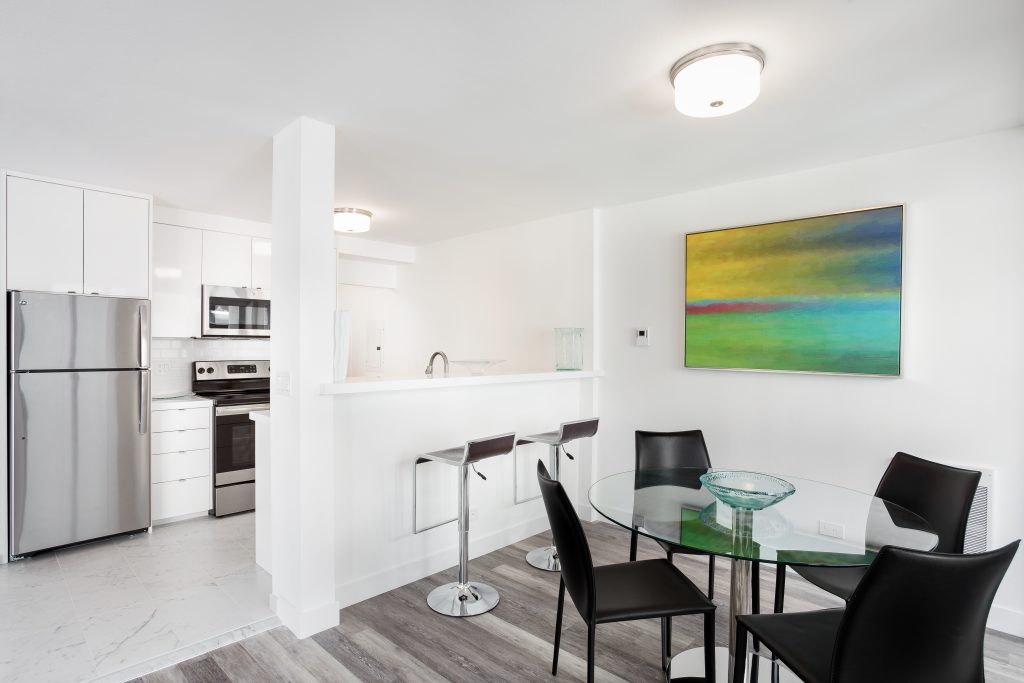 Trinity also has a fantastic option to check out in Pacific Heights at 2000 Broadway.  This high-rise towers ispositioned near Lafayette Park and the Fillmore Street bars, restaurants, and shopping; offering a peaceful feel in a bustling urban environment.  Pacific Heights, long-known for housing San Francisco's "Billionaires Row," presents a luxurious vibe while still providing bars, restaurants, and entertainment on the nearby streets. Our tower in Pacific Heights offer a calmer environment than most with easy access downtown due to public transportation and short travel distances.  Come view this fantastic property if you want to make Pac Heights your new home at a reasonable price.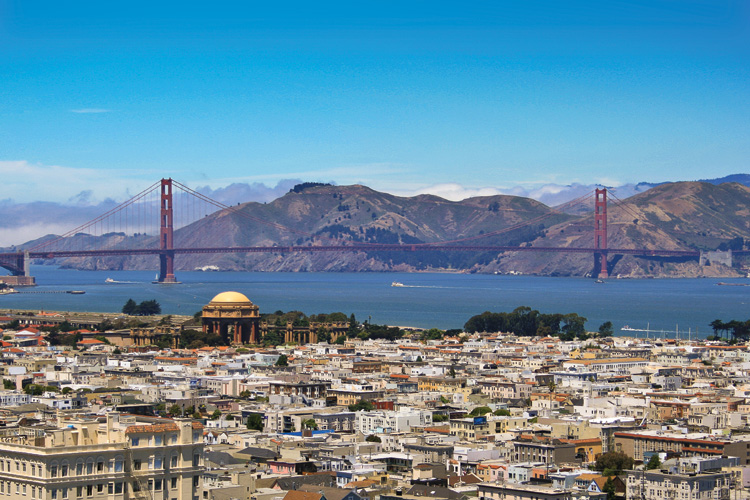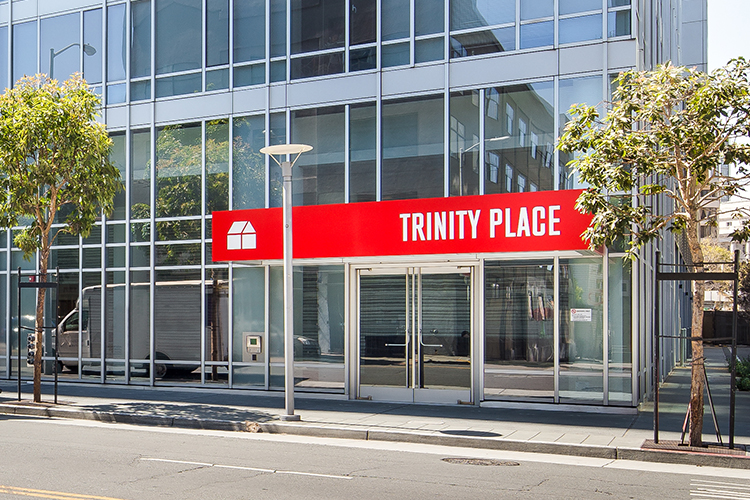 Located near Civic Center at Trinity Place, our 1188 Mission property has availability for anyone looking to move to a fully-furnished place in the mid-market area.  Near the headquarters for Dolby, Uber, Twitter, and Square, 1188 Mission is as close as you can be to all the action.  Civic Center BART and Muni Lines are just down the block, making any travel within or out of The City very easy.  Come view our available units at 1188 Mission and be rewarded with seeing the largest statue in San Francisco, Venus by renowned artist Lawrence Argent.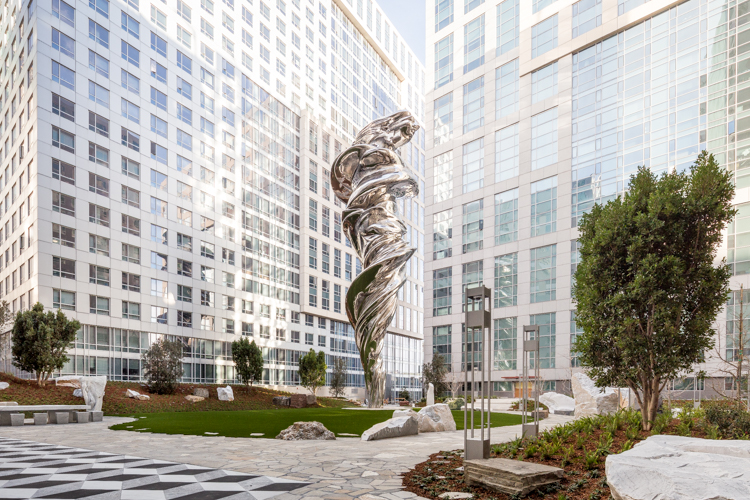 Back to Blog