Meet Trinity Place's New Hoppy Neighbor, Fermentation Lab
March 6, 2017
With a tap list featuring 24 beers (all craft brews from California) expect very hoppy days. Located at the intersection of Market and 8th and just steps from our new 540 unit building, 33 8th at Trinity Place, The Lab is a welcomed addition to the Mid-Market neighborhood. Our residents, Orpheum theater attendees, and Civic Center area workers will now have a place they can grab a good beer with friends. We caught up with Shannon Doering, Director of PR and Marketing at The Lab. Read to learn more about The Lab and what her favorite brew is!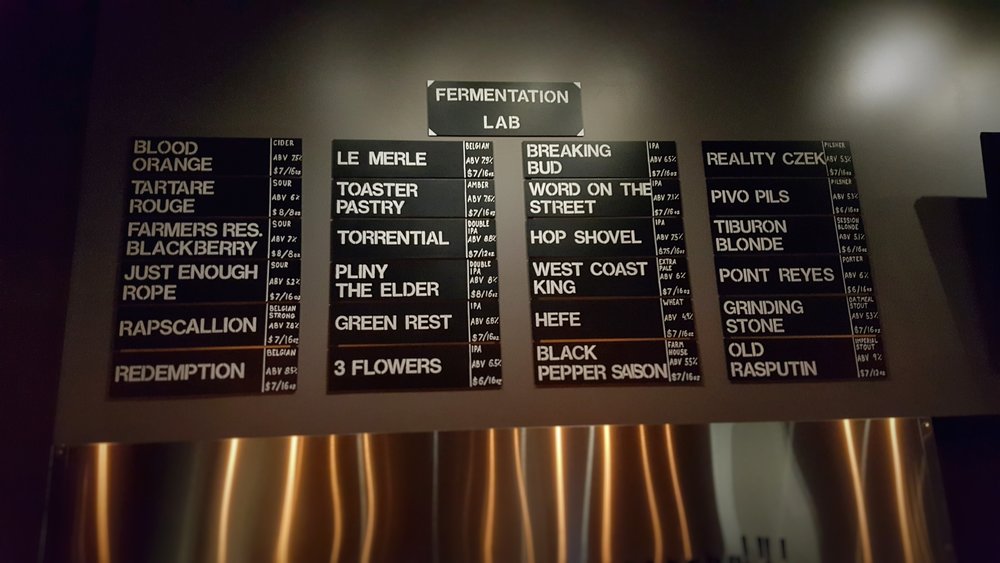 Congratulations on your new beer bar! Tell us about The Lab.
We are very excited to bring Fermentation Lab to the neighborhood! We have 24 local craft beers on tap, and a little bit of everything from sours to stouts to lighter beers. All of our beers are local, just to mention a few: Half Moon Bay Brewing, Russian River, Fieldwork, 21st amendment and many more! These will also be rotating, so we're excited for that too. And if you're not a beer drinker, we got something for you too:  6 wines, 3 red and 3 white AND Mexican Coca Cola.
We also have some bar eats with a flare from our Beer Chef!
You have a Beer Chef?!
Yes! Chef Bruce is our amazing Beer Chef. He has a passion for beer and food, you can say it was a dream of his to incorporate both here at Fermentation Lab. He put together an awesome menu, from traditional bar eats like fries and burgers to something with a little more flare like deviled eggs, cheese platters and can't forget about our Pickle Platter!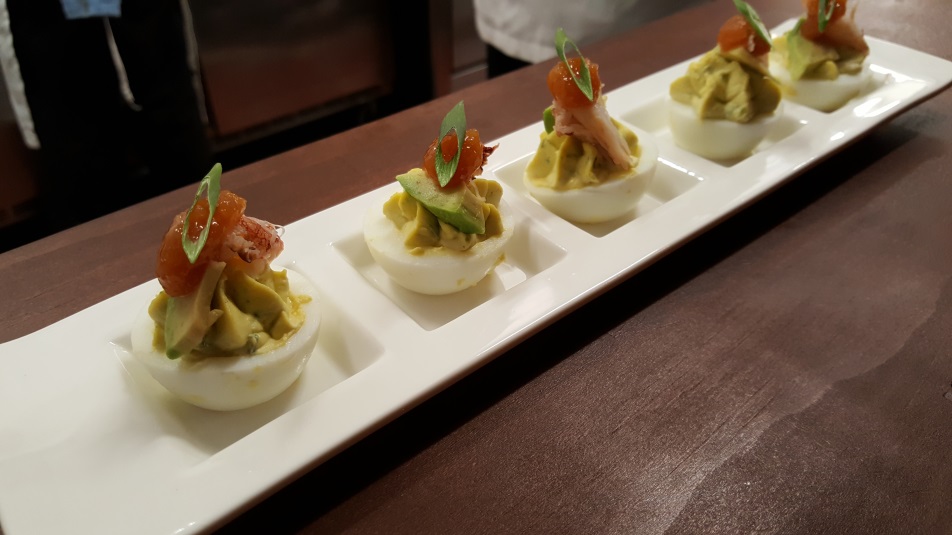 One thing we HAVE to try at Fermentation Lab?
The Duck Confit Sliders.  Amazzzing. I also recommend the Fried Chicken Sandwich which I had for lunch the other day. Stop by, and Chef Bruce will take care of you! He can always tell you what goes well with what beers. And if you're drinking, you should be eating (laughs).
Favorite Beer?
The Apricot Sour, so good!
You made a conscious effort to find team members with beer knowledge.  
Our staff is here for all of our customers. We want everyone to have an experience and our staff is definitely a part of that. Some will need a guide, others who are perhaps experts will like to go into detail and talk about different hops. Just the other day, after trying a beer, a customer said, "mmm this tastes like Modesto Hops" (laughs). We love that.
Tell us about the neighborhood!
This neighborhood has become our home. We've gotten to know a lot of people here and for us it's a treat to bring different options to our customers. When the space opened up, we wanted to add another place you could feel at home. You'll love the vibe. We have something for everyone, seating by the bar, two lounge areas, high chairs, reclaimed wood along the walls, a wall of pickles (laughs).
What's one thing I can't find anywhere else but only at Fermentation Lab?
Our beers are California only. And that won't change! We even have Pliny the Elder from Russian River (a very popular beer). It's an experience.
What customers are saying:
"The bartenders here are awesome. They're super knowledgeable about their beer and are happy to help you pick a brew if you need it."
"Amazing place nearby where I live… Totally delicious and will definitely be back!!!"
"Bet this place becomes a great go to spot for theater nights! Give it a try."
"Our neighborhood really needed a place like Fermentation Lab!"
Fermentation Lab is located at 1230 Market Street and is open Tuesday-Sunday from 4pm-12am. Stop by! People are already raving about it.
Back to Blog