Montesacro Pinseria-Enoteca,
An Oasis Of Flavor & Nourishment At 6th And Stevenson
December 15, 2016
Inside you'll find century-old ovens, melodic jazz, aromas of baked breads draping the air. Combining turn of the century coal ovens, 1960's Indonesian school chairs, 1860's church pews and the two-thousand-year history of their signature item, pinsa (a Roman precursor to pizza) Montesacro's proprietor, Gianlucca Legrottaglie has established an atmosphere all together ancient and exotic, fresh and familiar.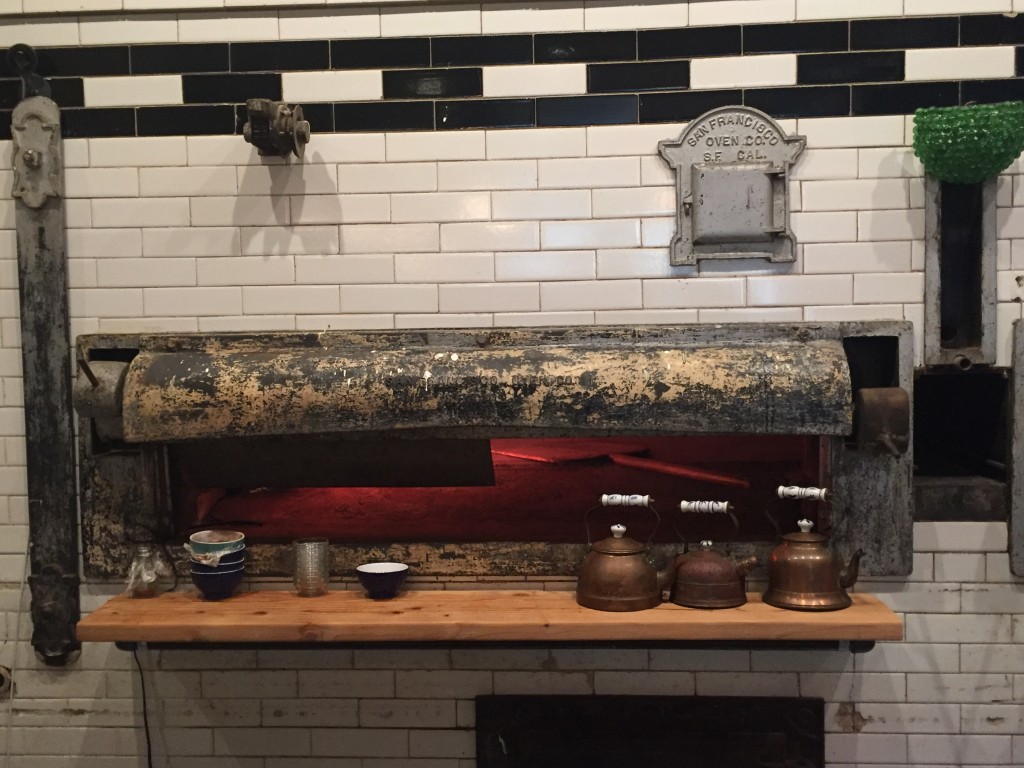 Legrottaglie, a managing partner at nearby 54 Mint, thought for years he would open a pizzeria with a Roman flare until the final days of a trip home altered the vision. Three days before returning to San Francisco with his wife and then one-year old child, his parents took him to eat pinsa. Legrottaglie loved the airy feel, the flavor and texture and the way ingredients were showcased atop the bubbly charred bread. After having one, he felt light on his feet, comfortable. He and his wife ordered another. He asked the shop owner about it, who then pointed him to a baker. What followed was a 48-hour scavenger hunt through the Roman countryside to find the source of ingredients. Eventually, Legrottaglie found a remote farm where a father and son team taught him about their process for making Pinsa dough.
Pinsa is made of soy, rice and wheat. It takes several days to rise. Every three months, Montesacro receives several pallets, which arrive by boat, from the same family he met on that fateful trip.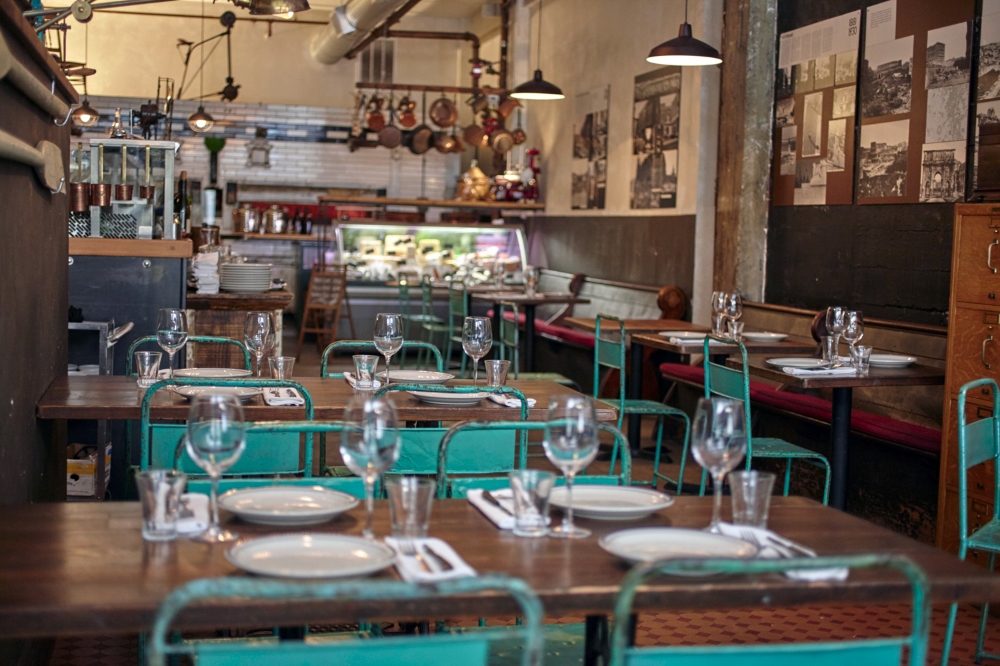 In opening Montesacro (510 Stevenson Alley at 6th Street), Legrottagile took inspiration from childhood trips to fraschette, or roadside taverns where wine was poured from barrels. In these old time establishments, families brought their own food, a combination of prepared dishes and other snacks like cheeses and cured meats procured from nearby groceries, or alimentaris. Legrottagile recently came full circle on the latter part of his inspiration, expanding Monatesacro offerings to include a retail program with cheeses (25 varieties), cured meats (about 15 choices) and jars of sott-oli, vegetables marinated in blends of herbs and olive oil. All of Montesacro's approximately 80 wines are also available for retail purchase at 33% of the list price. Want to marinade your own vegetables? Customers can purchase Montesacro's olive oil. First purchase includes the bottle, and then discounted rates for refilling it on future visits. Also available through preorder only are house-baked breads and their porchetta, or roasted pork.
Since moving into the space at 510 Stevenson with the help of nonprofit small business development group, Urban Solutions, Legrottaglie joined forces with neighbors, many of them longstanding area businesses, to help revitalize the area around Montesacro—much the way his other restaurant 54 Mint helped revitalize Mint Plaza. As part of the Stevenson Street Enhancement Program spearheaded by nonprofit Central Market Community Benefit District, Legrottaglie has taken ownership of the space outside his doors, stringing lights along the alley, which provide an inviting atmosphere while patrons wait during busy evenings. It's good to make a reservation, especially during happy hour, which gets particularly busy before performances at nearby theaters such as ACT's Strand and SHN's Golden Gate, each within two blocks.
So the next time you're thinking to have a picnic or impress friends with unique international wine varietals, consider stepping outside the box stores and into Stevenson Alley for a visit to Montesacro. Want Montesacro delivered to your door? No problem. They've partnered with Caviar and will soon be available through Uber Eats. How about a corporate function? Montesacro offers buy outs, with the exception of one table, which the restaurant reserves for walk-ins and regular patrons.
Check out the full alimentari menu here. To learn more about the restaurant, including the rich history that inspired it, visit the website here. You can also connect with Montesacro on Twitter, Facebook and Instagram. Fair warning, if you're hungry, you may not want to look at their photos.
Back to Blog