San Francisco: Walk, Bike, or Scooter Anywhere
December 7, 2018
San Francisco has long been known for its incredible 'walkability.'  The 7×7 city is just under 50 square miles packed with too much to do, and too few places to park.  Luckily, the addition of better bike lanes and scooters for rent in the city has allowed commuters and fun-seekers alike to quickly transport themselves without taking up much space on the roads or in the parking lot.  Just leave your car in an underground Trinity garage and scoot or pedal your way around from place to place with ease.  During busy hours (almost always), this is the fastest way to get around San Francisco.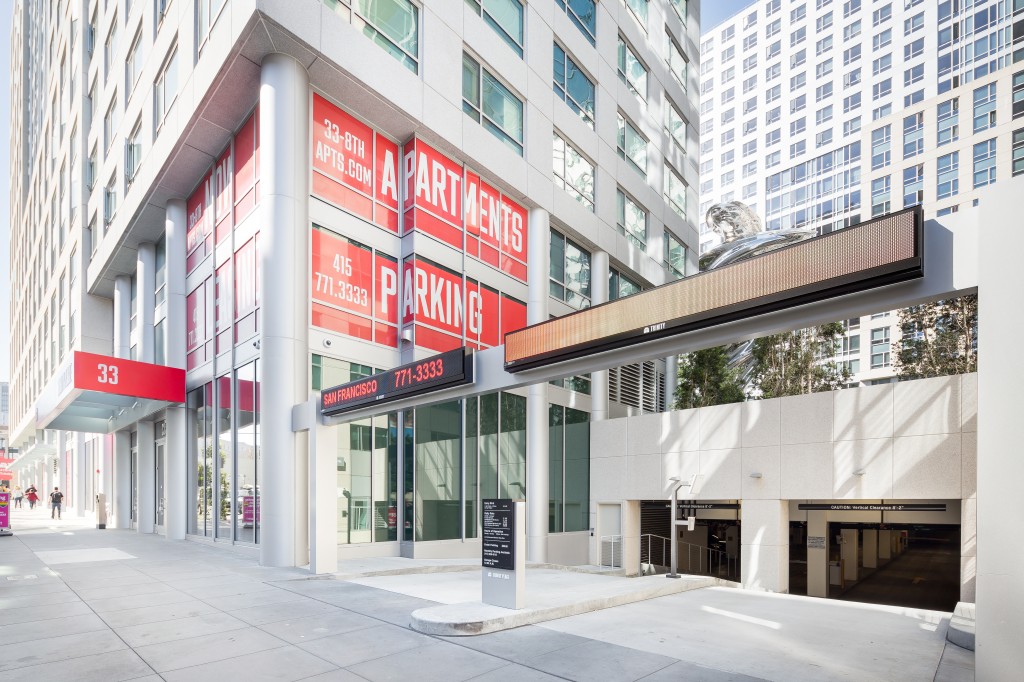 Walk San Francisco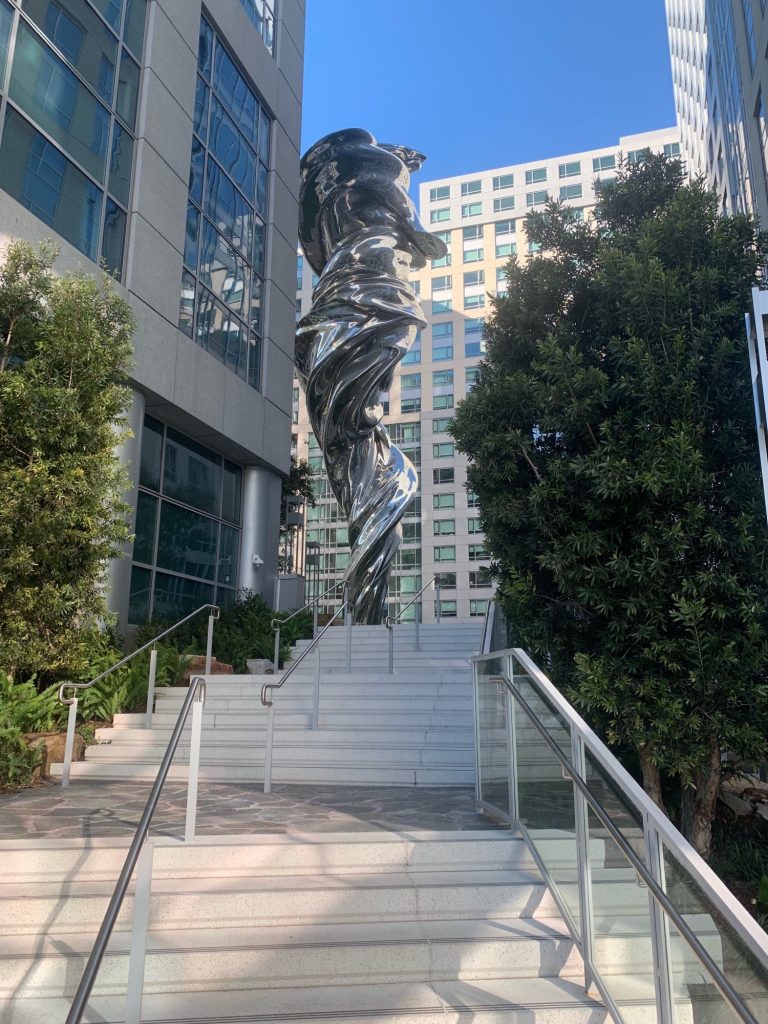 Recently, Trinity started a 'Wellness Challenge' in which our team competes in groups of three to see who can take the most steps during the month.  While competitive, it has also been very enjoyable to spend more time in The City on foot.  This is certainly the best way to get to really know the neighborhoods.  One of the most enjoyable aspects of walking the city is window shopping.  Not for clothing, but food of course!  Walking down Polk Street, it is almost impossible to miss the fresh seafood in the window of Swan Oyster Depot or the sweet smell wafting out the door of Bob's Donuts.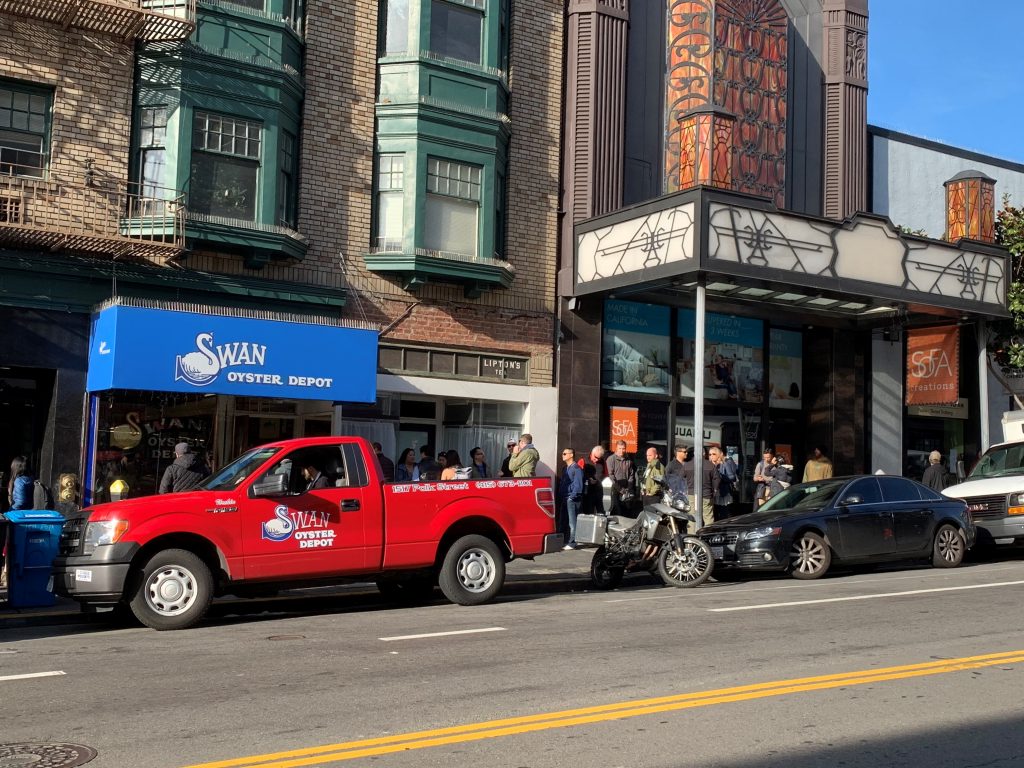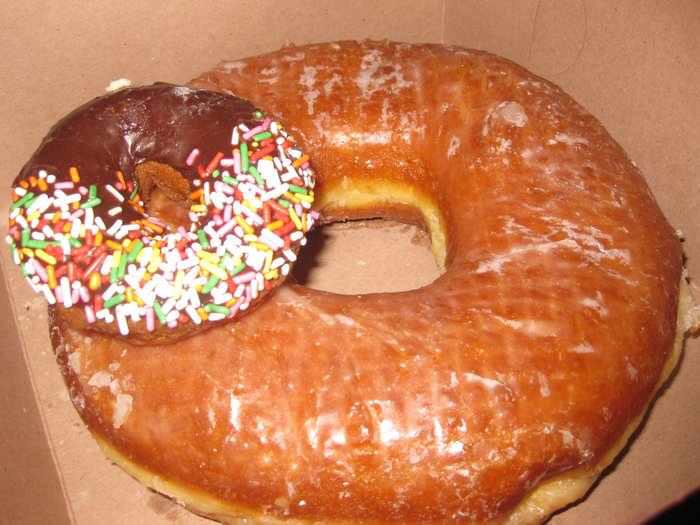 Maybe its because they sell donuts the size of your head, but just try walking by without stopping in.  Additionally, here are ten of our favorite scenic trails to walk off those calories in San Francisco:
Located in Outer Sunset near the Sutro Baths, this world-famous trail will give you picturesque views of the Golden Gate Bridge
If you're not tired after completing the Land's End trail, keep walking to Baker Beach and traverse the California Coastal trail under the Golden Gate Bridge
At 927 feet, the peak of Mount Davidson is the highest point in San Francisco
You will forget you're in the center of the city as you're surrounded by 200 ft tall trees high above the fog
Strawberry Hill, Golden Gate Park
Situated in the middle of Stow Lake, Strawberry Hill is a blissful island perfect for a picnic
Looking to bring your dog to the beach? Fort Funston is guaranteed fun for your four-legged friend
There are almost too many trails to name here! Click the link to check them out!
This steep trail in Diamond Heights is most well-known for the scenic view and swing at the top of the hill
The formerly deserted airfield has been transformed into a beautiful waterfront park filled with walking paths
The perfect place in the Sunset District to get a 360 degree viewpoint of San Francisco
Bike San Francisco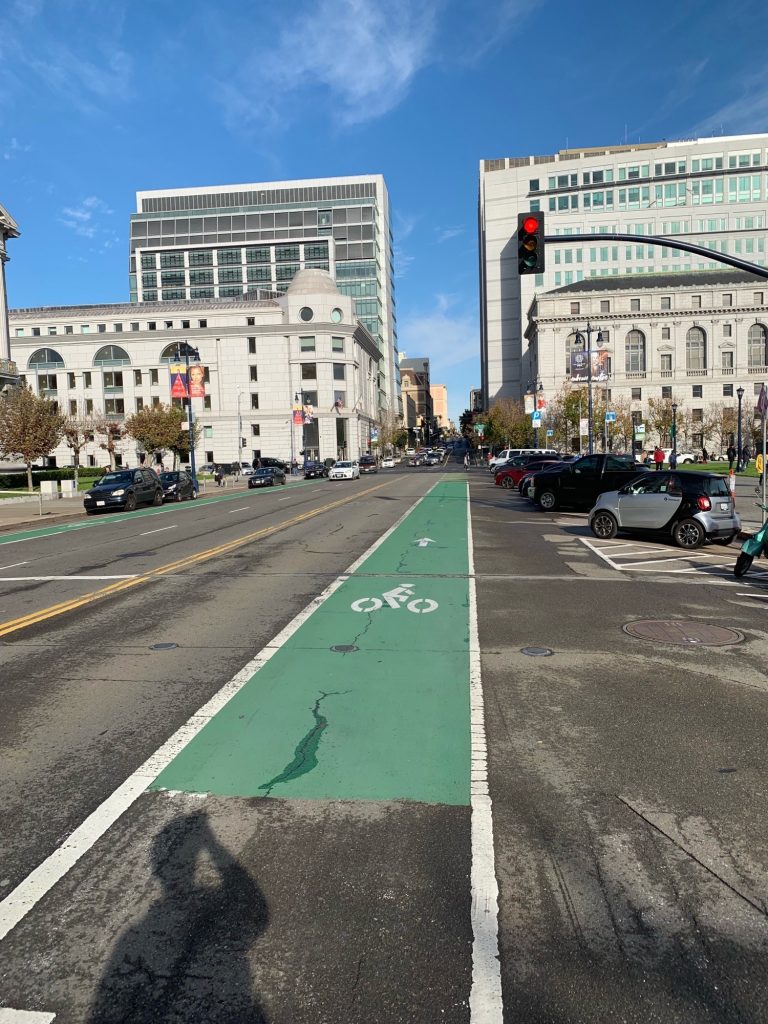 As you may have noticed, bikers are going a lot faster these days than they used to.  The advent of electric-assist bikes has allowed for bikers to travel much longer distances at higher speeds and most importantly, up difficult hills.  Although San Francisco is just seven miles by seven miles, there are also seven large hills.  These hills can be traversed much easier with the help of an electric bike, available online/in-store and on the streets as a rental.  Companies such as Jump Bikes and the Ford GoBike are increasing greatly in popularity.  The ability to quickly travel around the city at a cheap price without worrying about parking is truly magical.  Additionally, San Francisco has always been at the forefront of technological and environmental innovation, so it is not surprising to see this transportation transformation in our city.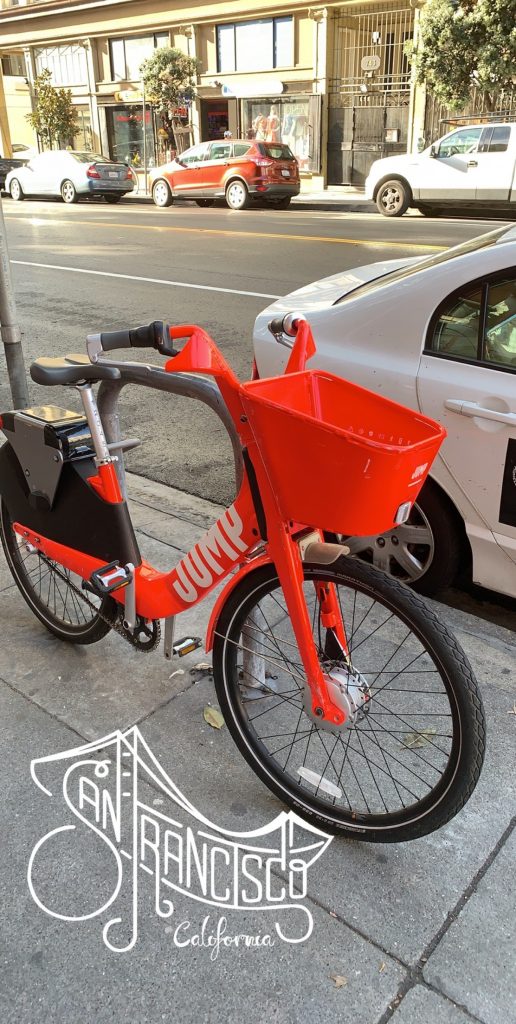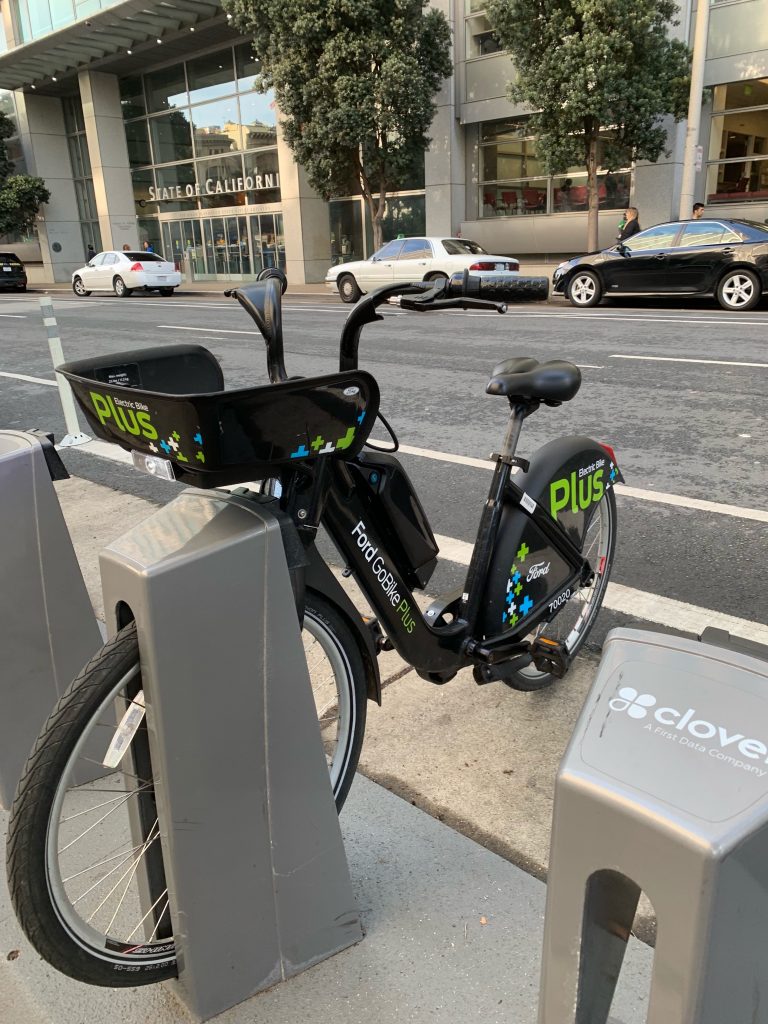 Services such as Uber and Lyft first arrived around ten years ago, changing the way San Franciscans and then the rest of the world hailed a ride.  However, this change has simultaneously added to the Bay Area traffic with the addition of so many cars on the road.  During peak hours it can take an hour to go a few miles by car, but just minutes on an e-bike.  If you don't have much to carry, this is certainly a great option.  Although it has lead to the cannibalization of some Uber and Lyft rides, Uber has committed to making e-bikes a part of their product line.  In fact, the Uber partnership with JUMP Bikes marks the first time in which Uber actually owns their vehicles.  E-bikes are quick and take up far less space on the roads and parking lots; making them perfect for commuters and leisurely Sunday riders.  Check out some of these trails if you're interested in a scenic ride:
This 7.5 mile paved trail is perfect for bikes & scooters alike plus Golden Gate Park is closed to motorists on Sundays
A short two mile ride that will give you views of the Golden Gate Bridge, Alcatraz, and Marin
This unbelievable trail offers coastal views and ends at Fort Funston by the dog park mentioned earlier
Accessible by ferry, Angel Island is a paradise for bikers looking to get away from the congestion of The city
A hidden gem at the top of Twin Peaks, this 60 acre park has lush vegetation and panoramic city views
Scooter San Francisco
Last but certainly not least, the electric scooter craze is in full force in San Francisco and across the globe.  Even smaller and easier to operate than a bike, stand-up kick scooters are the premier choice for short trips.  With the ability to ride in bike lanes and on paths, you can bypass traffic without breaking a sweat or the bank.  Rental scooters from companies such as Scoot and Skip are only $1 to unlock and around $.10 per minute, making them accessible to all with a smartphone.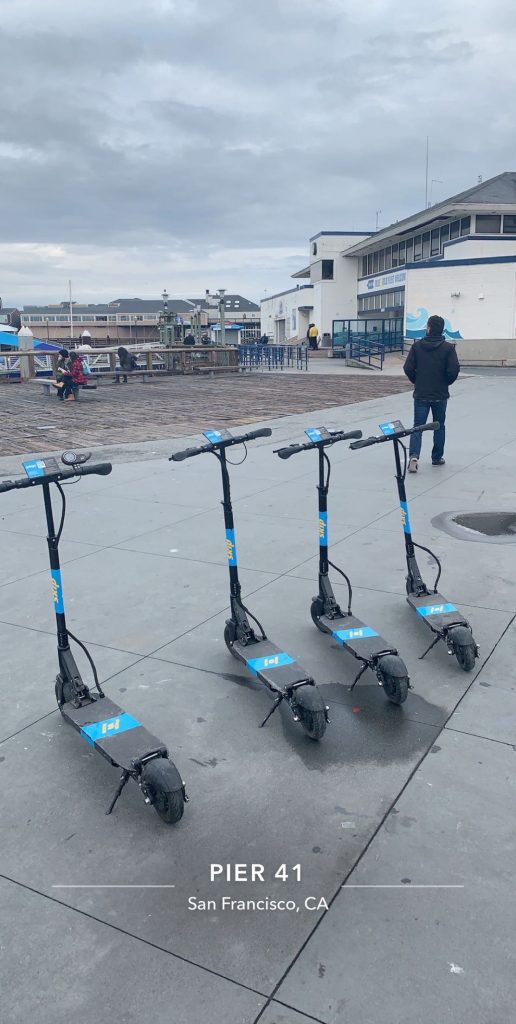 Just scan the wifi enabled scooter, and you're good to go.  Personal scooters have also become prevalent on the streets due to the ease of use and ability to stow the scooter under a desk, in your trunk, or under your bed.  Scooter share company Scoot also offers full size electric-motor scooters that travel 30 MPH complete with a helmet and storage box for just $4.  These sit-down scooters are much better for longer trips and you will need training to operate one.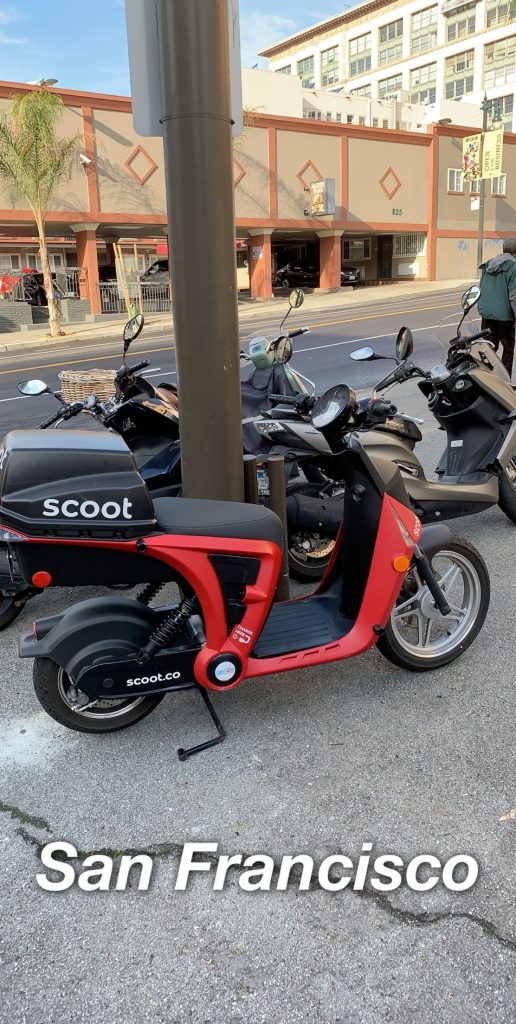 However, the availability of each scooter type is truly remarkable.  Just download the Scoot or Skip app and you will be able to see the available scooters on a map, and their charge percentage.  Once you're done riding, you simply have to take a parking photo on the sidewalk and the scooter locks itself.  But how do they charge? Quite literally an army of scooter bounty hunters scoop them up in the night and bring them to charging stations.  This business model has been wildly successful with large companies like Uber, Lyft, Lime, Bird, and others trying get in to San Francisco.  Skip and Scoot were given a year-long permit for a pilot program in San Francisco that has seen great success.  While critics have complained about scooters all over the sidewalks, the primary complaint from product users is they want more scooters.  Also, these little scooters don't quite have the power to top San Francisco's tallest hills.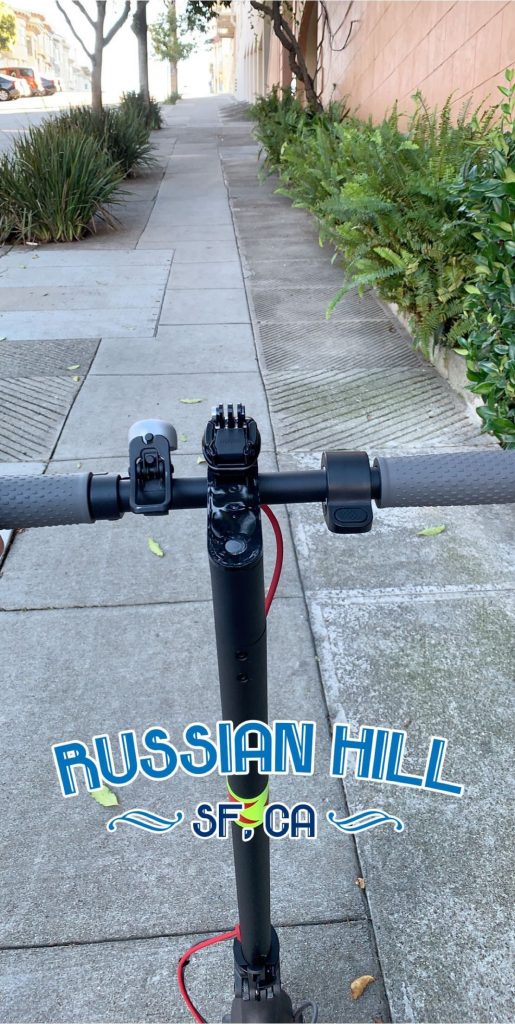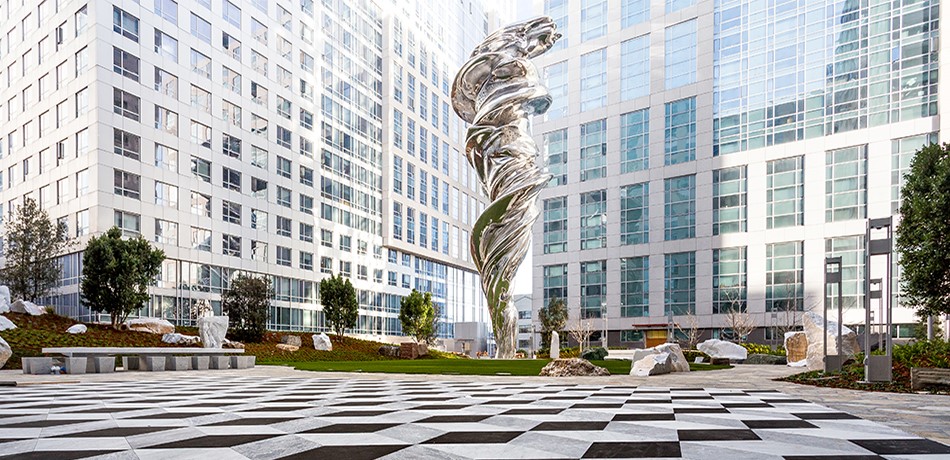 Back to Blog