SF Apartments With Patios and Decks
December 11, 2020
Love living in The City but need private outdoor space to enjoy? Dive into our diverse portfolio of unique SF apartments with patios and decks available in the best locations around SF. Whether you're looking to sunbathe, work out, have a drink, or stare at the beautiful view, Trinity has plenty of well-priced options. Recent circumstances have made patios and decks even more important than ever, and we're proud to provide San Francisco residents with the ability to enjoy their favorite activities at home.
Not interested in an apartment with a deck/balcony or patio, but still want a beautiful view? Take a look at our recent blog covering Apartments With Views in SF.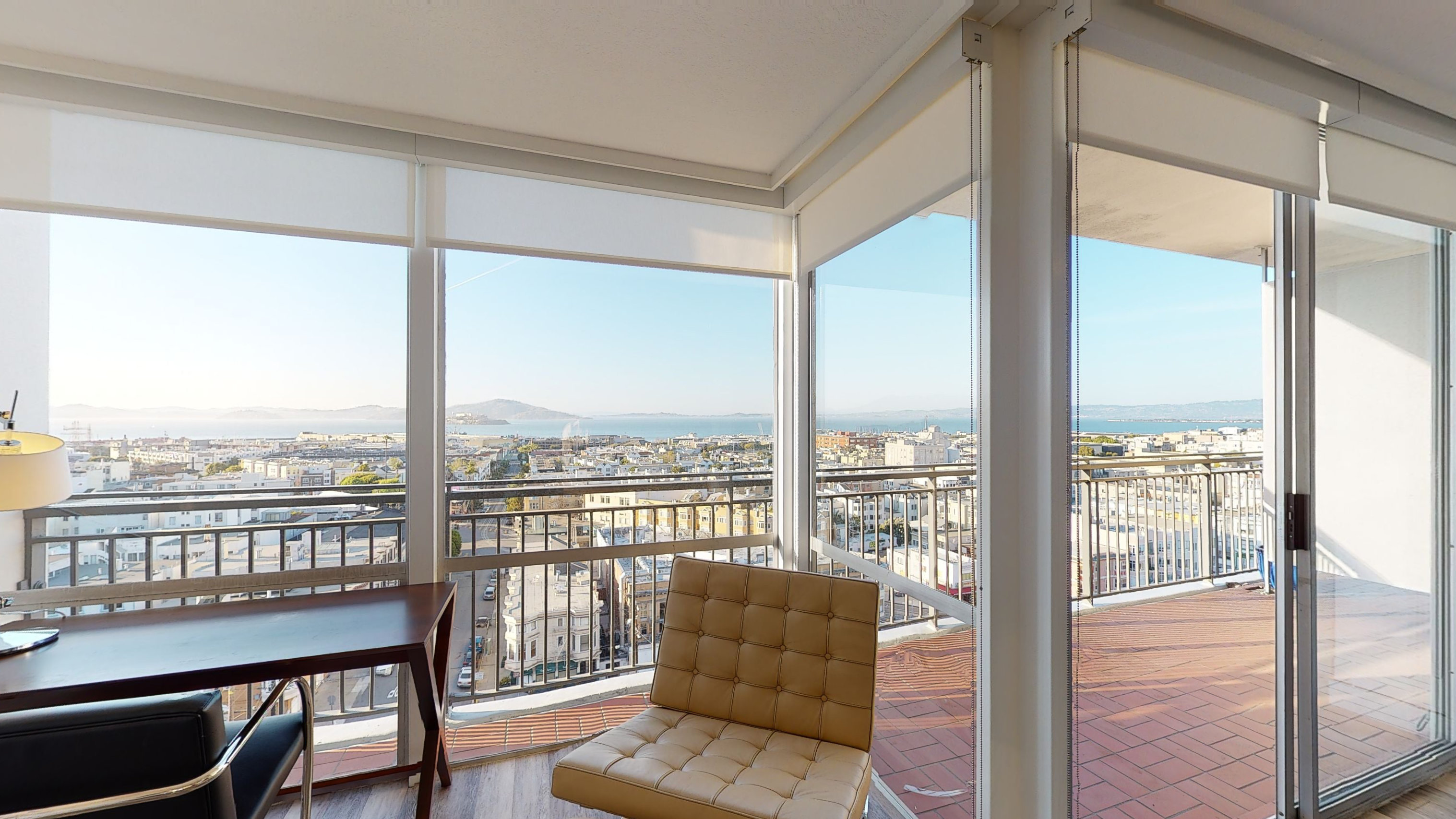 Nowhere else in North Beach can you find private residential decks staring out across The San Francisco Bay quite like these. Every apartment in the building, which includes furnished or unfurnished 1 & 2 bedroom options, has its own spacious balcony facing north towards Alcatraz, The Bay, and beyond! With no similar nearby communities to compare, you have quite the unique living opportunity within the Crystal Tower apartments at 2140 Taylor Street.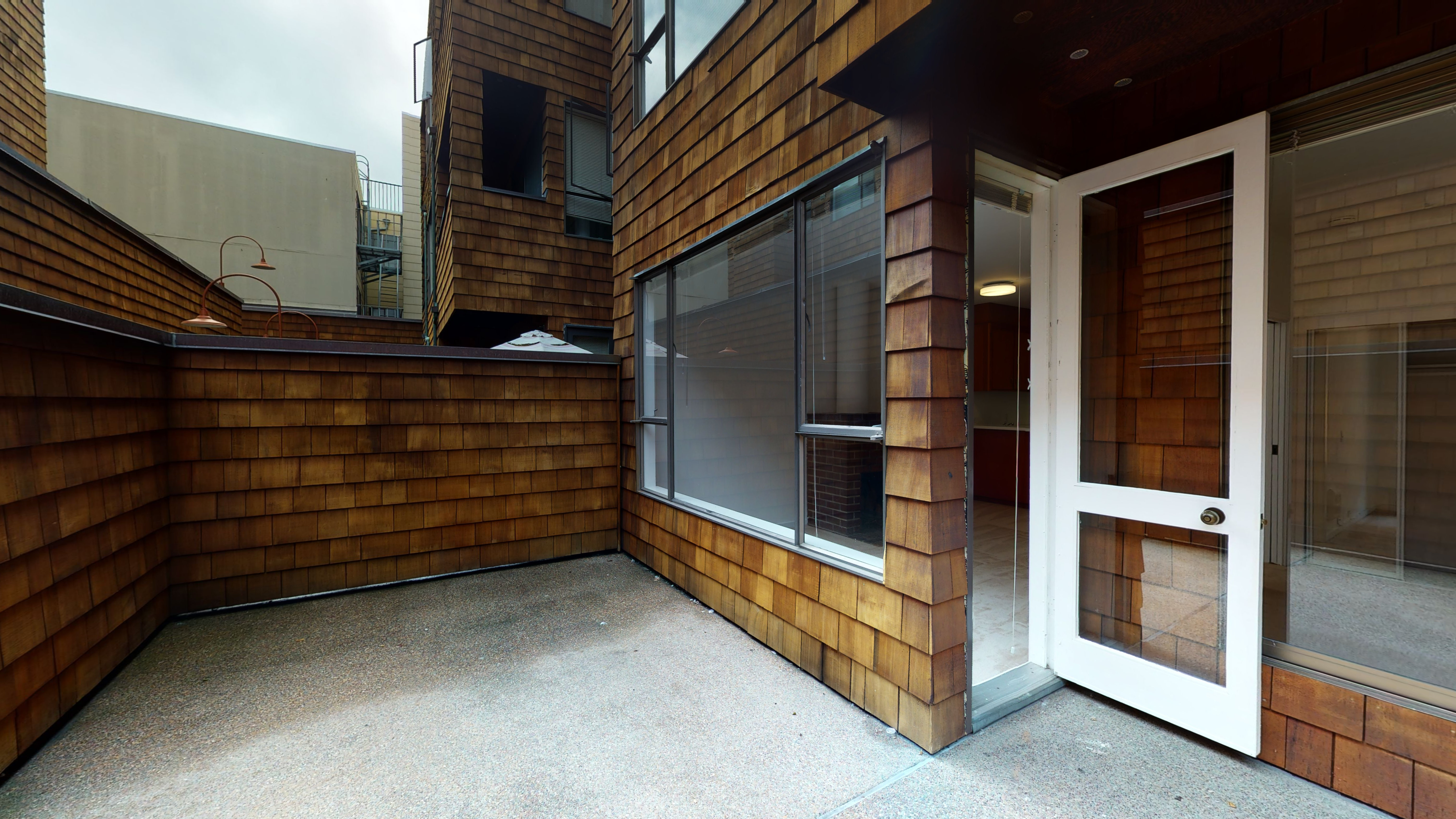 North Beach's 2133 Stockton apartments also present lovely outdoor space in the form of private patios and decks with so much room for activities! Located just a few blocks from Pier 39 and Fisherman's Wharf, this property provides residents with the ultimate San Francisco experience near multiple landmarks. Tired of being stuck in a cramped studio apartment with no outdoor space? Try upgrading to these well-priced 1-bedroom North Beach apartments available at phenomenal rates.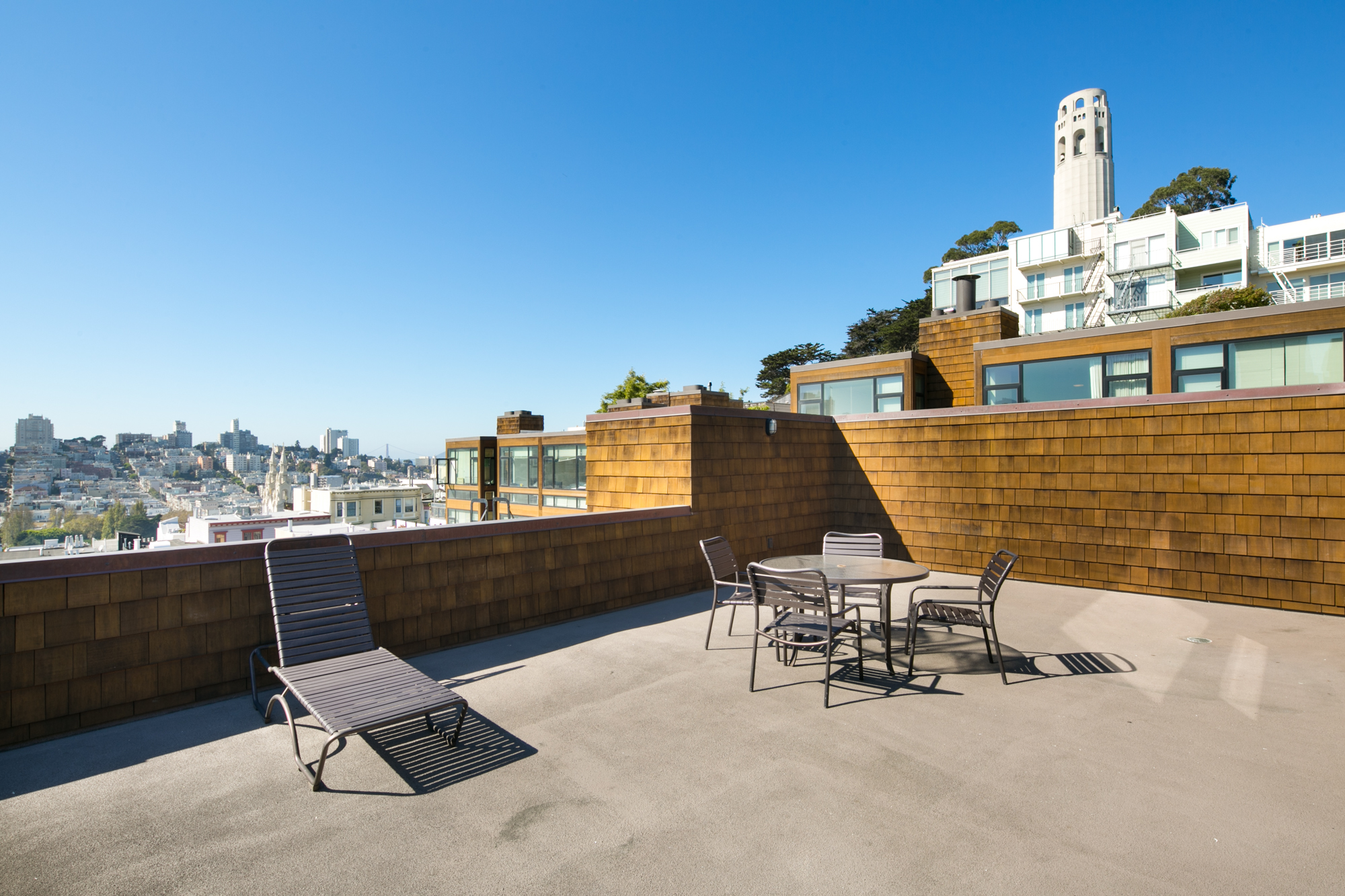 Another nearby option atop the iconic Telegraph Hill neighborhood lies the 350 Union apartments. These beautifully furnished or unfurnished studio and 1-bedroom homes are just around the corner from the famed Coit Tower, and many apartments include tremendous views of the downtown skyline. Although not every apartment has its own private deck or patio, all residents have access to the stunning community sundeck where you can catch rays and glimpses of Coit Tower, The Transamerica Pyramid, and Salesforce Tower.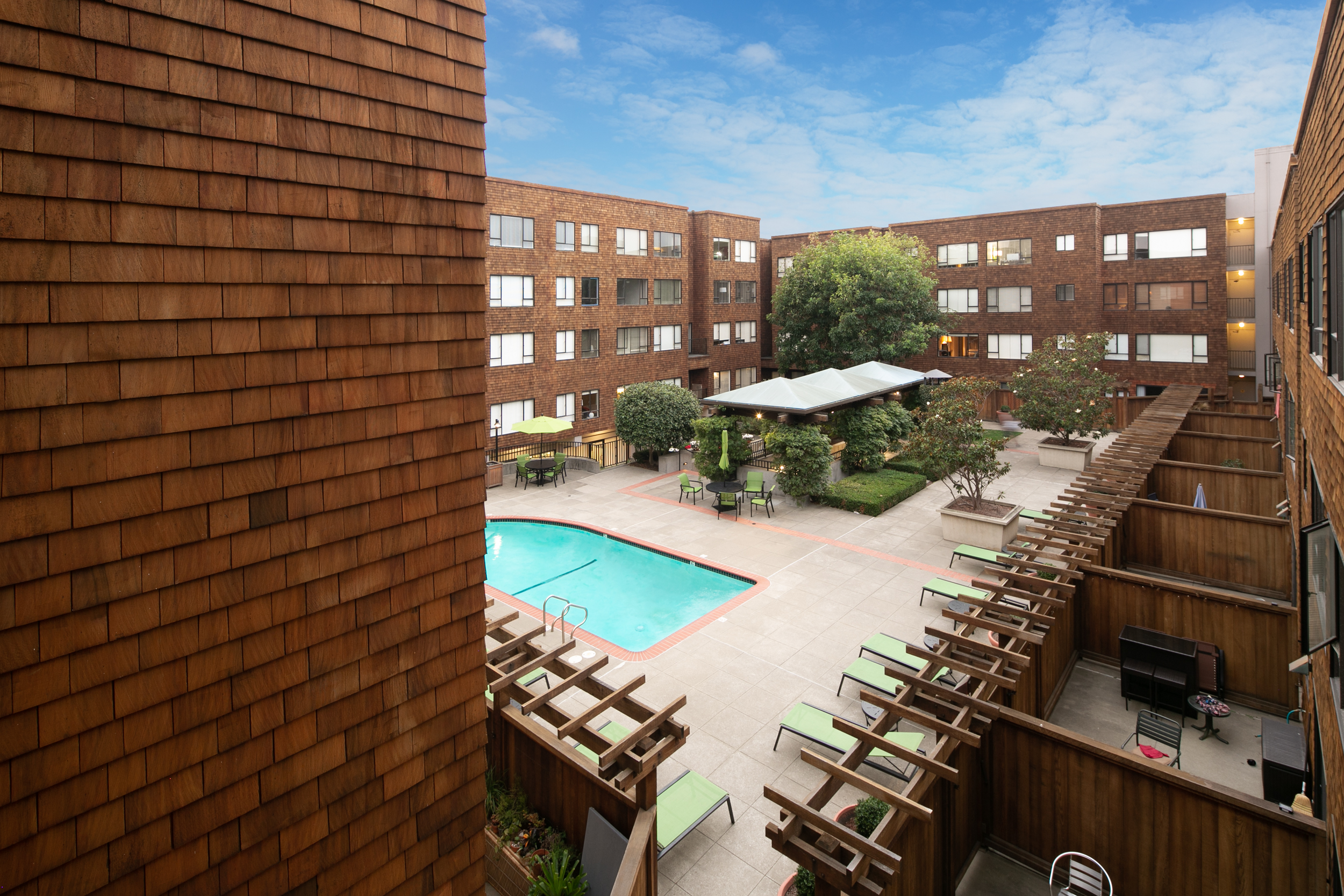 The lovely Marina Cove apartments at 1550 Bay Street provide coveted Marina District living with tons of outdoor space at a reasonable rate. With many balconies and patios across the property allowing plenty of space for your favorite activities, these furnished or unfurnished studio, 1, and 2-bedroom homes certainly have something that cannot be found elsewhere in the neighborhood at such great rates. Find yourself living in the world-class SF Marina District while not being confined to only the inside of your home!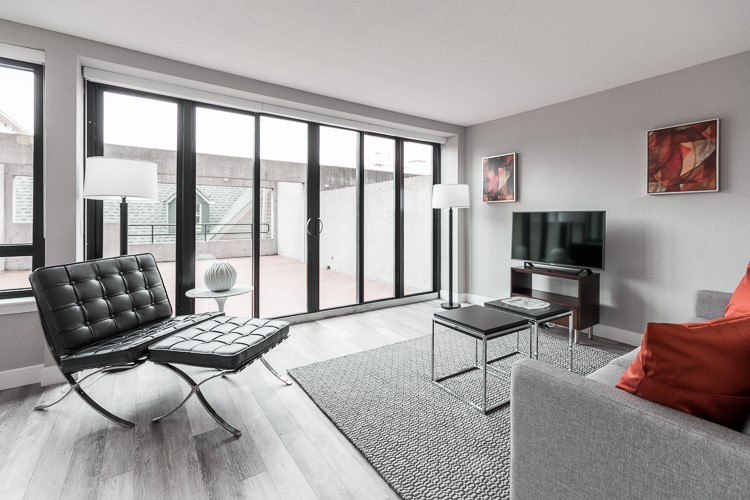 Just up the hill from The Marina in Pacific Heights, The 2000 Broadway apartments are known for supplying one of the best Golden Gate views around. The property contains multiple studio through 3-bedroom apartment options with an outdoor patio or deck that are available furnished or unfurnished. Located in prime Pac-Heights with stunning views and spacious apartments, it's no secret why this property is so beloved by its residents.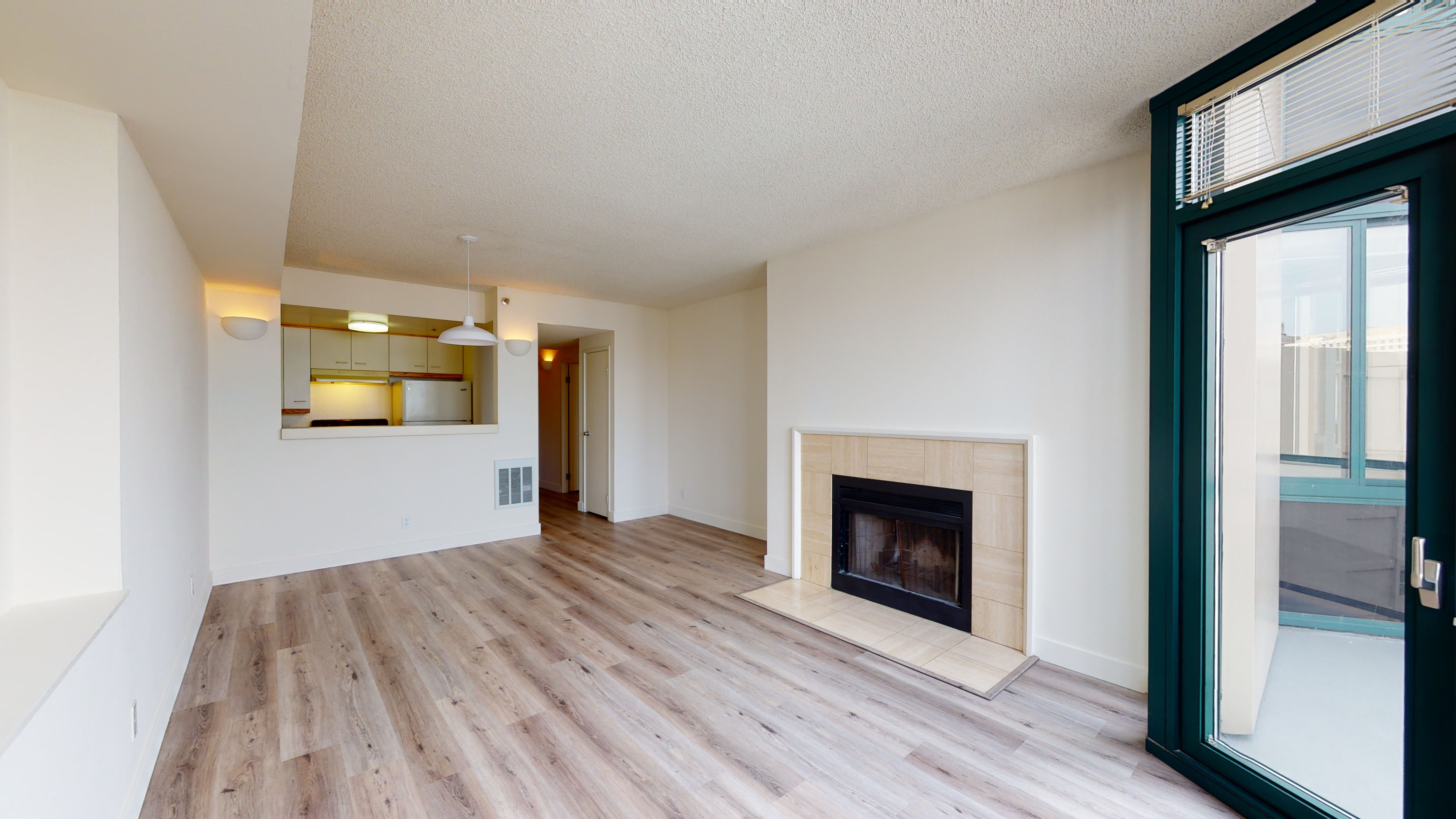 Downtown living doesn't have to mean a small space with no fresh air! Trinity Towers at 888 O'Farrell Street's bright and sunny studio through 2-bedroom apartments have multiple floorplans that include private balconies. Enjoy looking out upon the Civic Center, Polk Gulch, and Union Square neighborhoods from your very own outdoor space.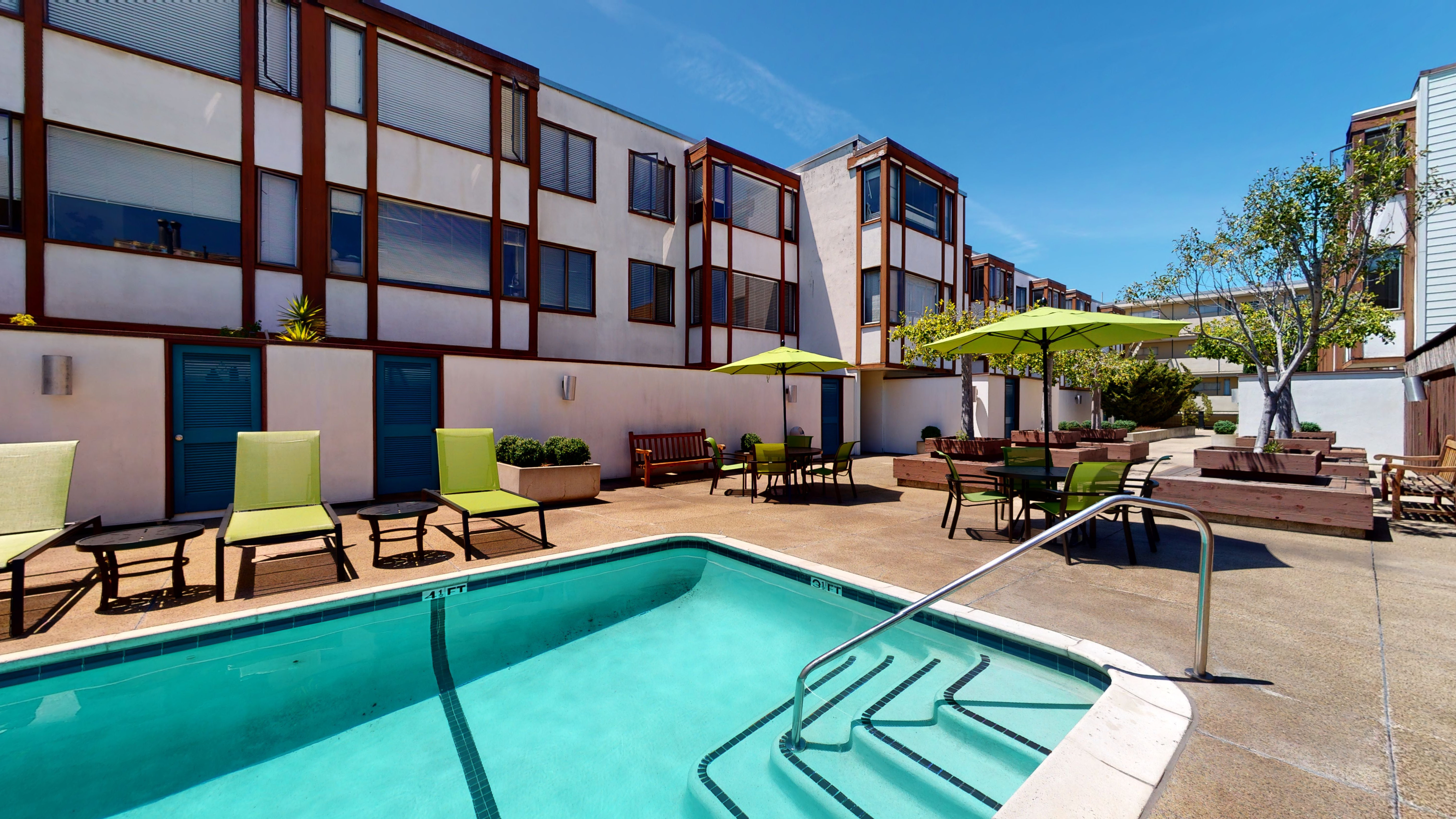 Similar to Marina Cove, the 240 Dolores apartments surround a beautiful pool and courtyard with large private patios leading to this top-notch amenity. The brand-new pool furniture was recently installed in 2020, and all residents are welcome to use outdoor equipment to their desire safely. Situated in the sunny Mission Dolores District just a couple of blocks from the park, this wonderful community contains studio, one, and two-bedroom homes.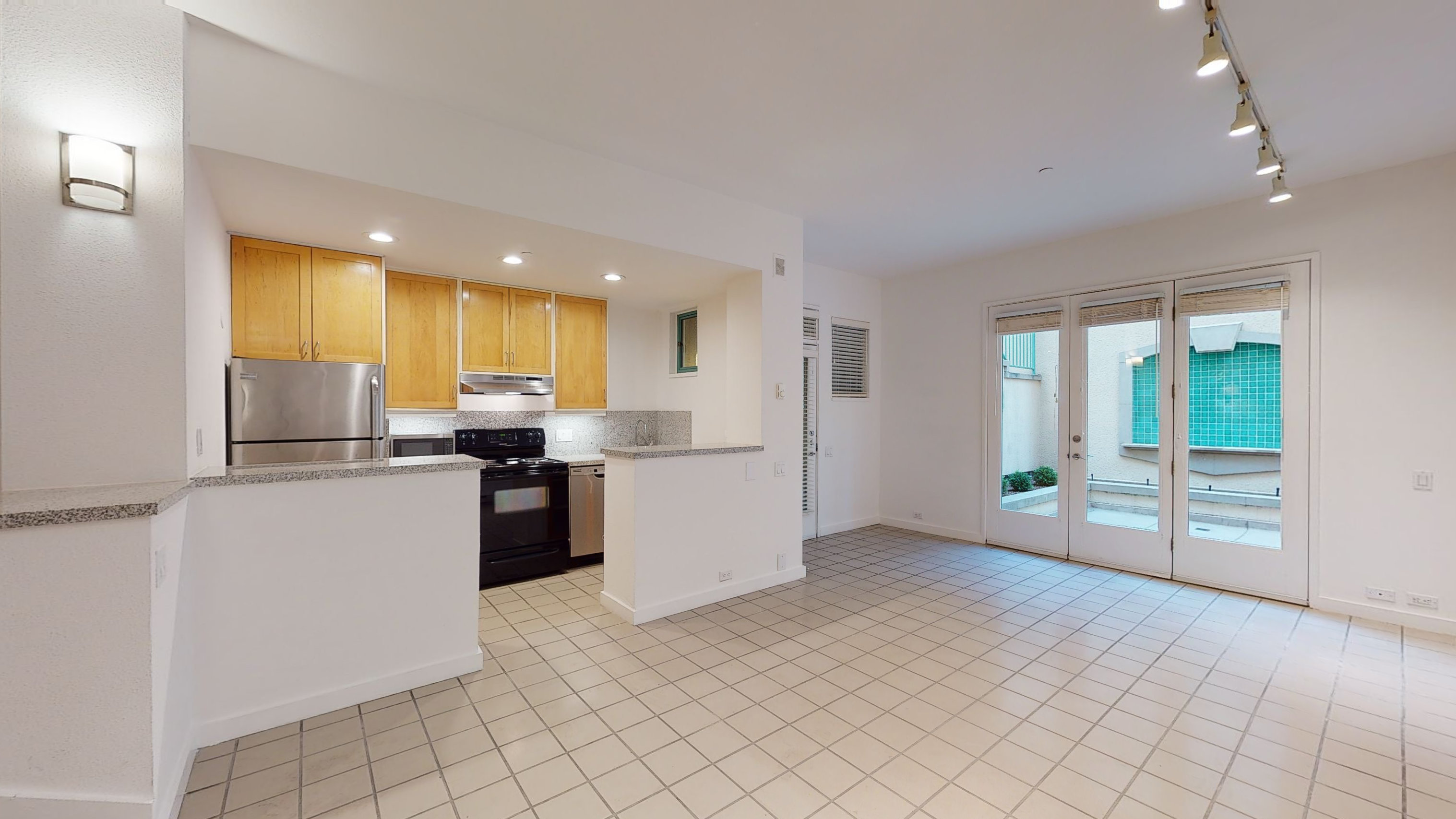 If you prefer a high-end Russian Hill studio with tons of indoor and outdoor space, look no further than 1059 Union. This quaint community is easy to miss and easy on the eyes within one of The City's glitziest locales. Don't blink as this unbeatable option is not expected to last!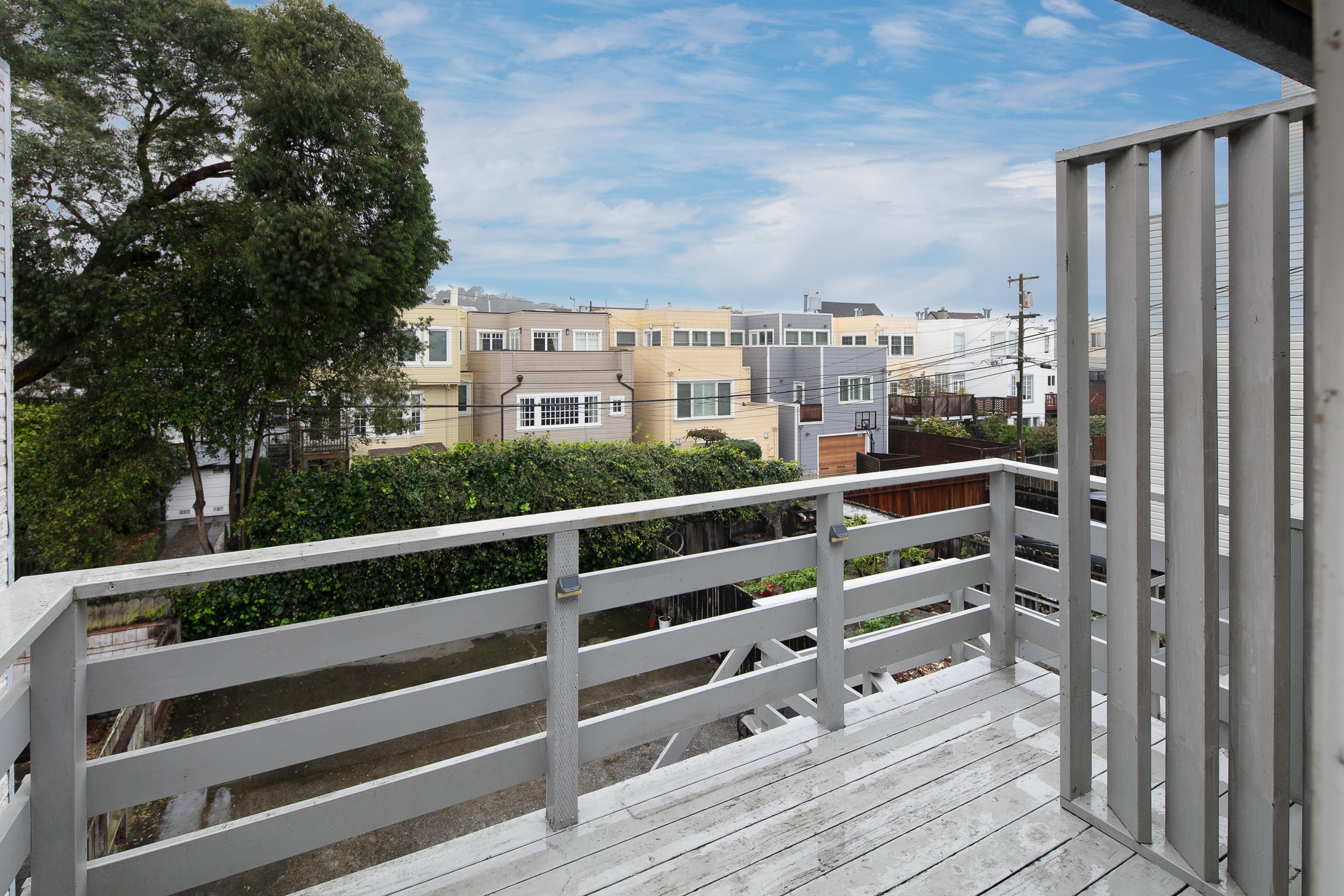 Looking to leave downtown? 281 27th Avenue in Sea Cliff is another option in one of San Francisco's most posh neighborhoods. With ample outdoor space and a beautiful interior, any resident is sure to love where they live. This 2-bedroom apartment at the single-unit property is rarely available and may not last long!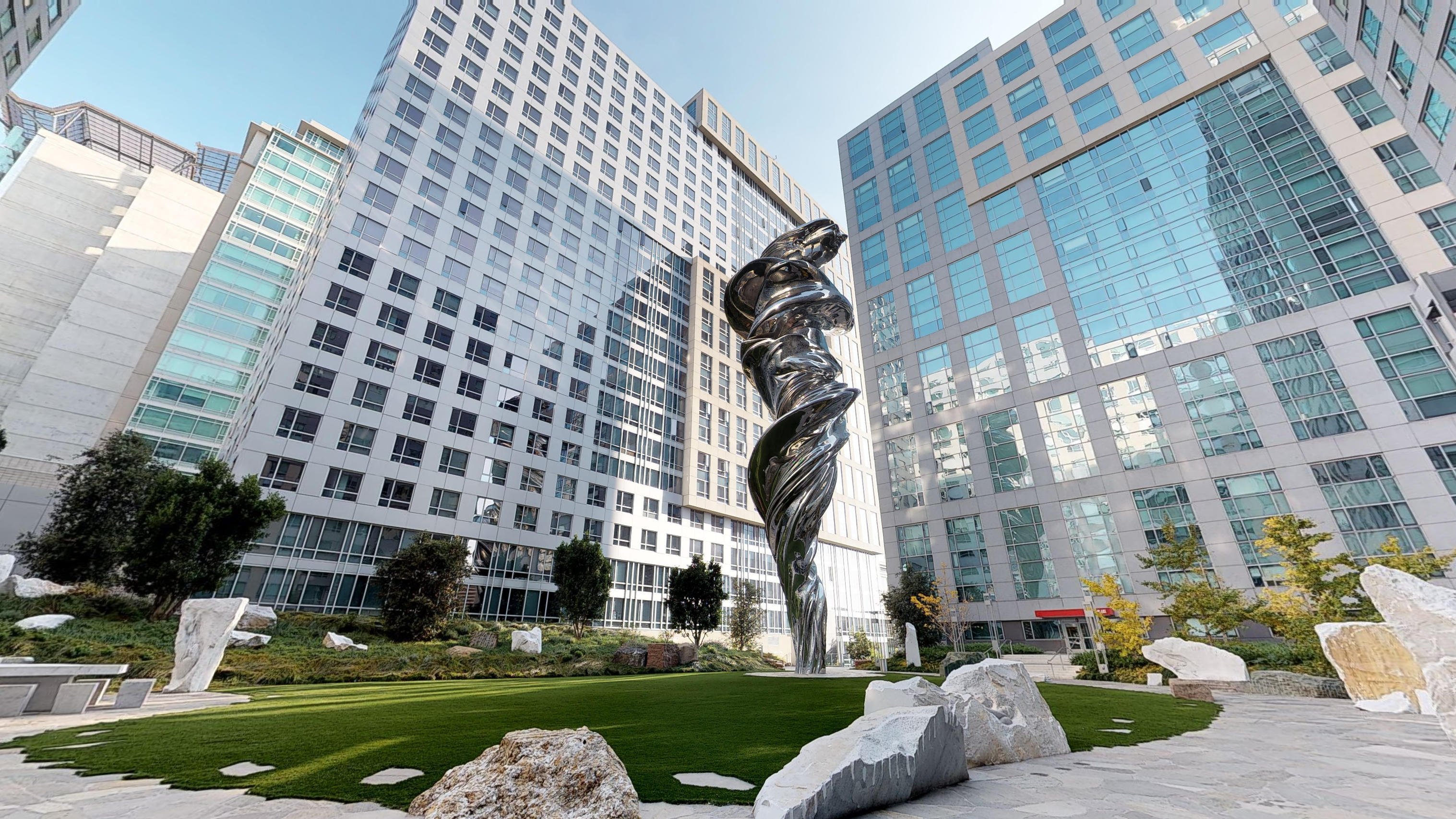 Apartments across Trinity Place at 1188 Mission, 1190 Mission, 33 8th, and 1177 Market (Coming Soon) may not include private decks; however, all Trinity Place residents have access to the beautifully landscaped one-acre Piazza Angelo that will grow much larger in 2021. Here, residents can safely enjoy a unique outdoor space perfect for lounging, play, or a breath of fresh air. The roof deck at 33 8th Street is also open to residents of the building, while 1190 Mission is now operating as a pet-friendly property, making Piazza Angelo even more desirable for dog owners. Whichever community is right for you, Trinity is happy to provide San Francisco residents with outdoor space to enjoy the activities they love right from home!
Back to Blog