Things to do in San Francisco in the Summer
May 7, 2018
Baker Beach
A beach with a view of the Golden Gate Bridge? Yes, please. Baker Beach is just west of the Golden Gate but is often too chilly to truly enjoy. Karl the Fog also likes to pay a visit so it's best to wait for a really warm day this summer to head out there. And beware, if it's hot, it will be very busy.
Picnic by the Presidio
Sigh, what better way to spend your Sunday than by laying on a gorgeous lawn with a view of the Bay and whatever you're craving just steps away? Presidio Picnic is an Off The Grid event featuring 25 food trucks every Sunday this summer! And yes, the food trucks are amazing. You can't go wrong with Senor Sisig burritos or fried chicken from Hot Bird.
FYI, parking is limited, we suggest Lyft.
Outdoor Bar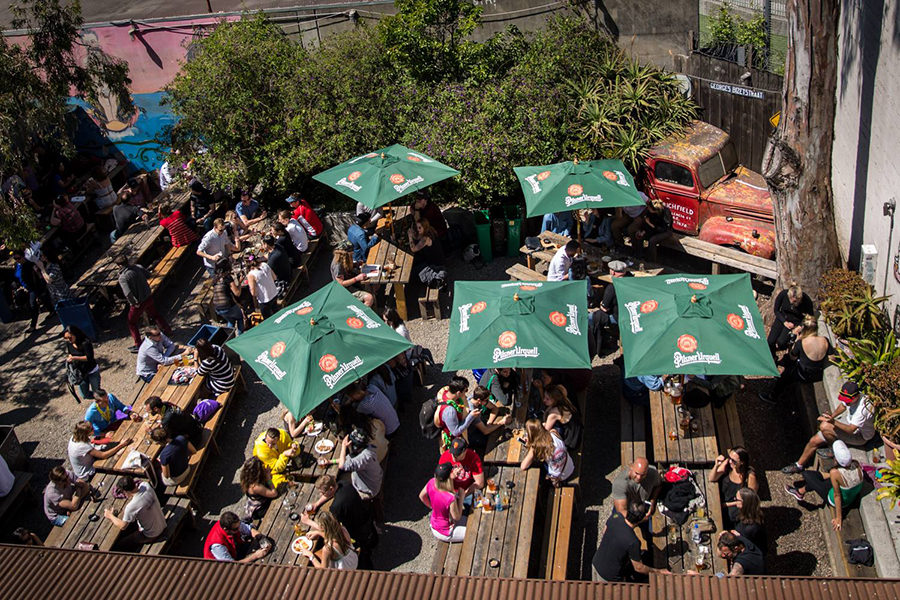 If you have friends in town and want to show them around San Francisco, we suggest checking out our list of pubs with patios in San Francisco. Whether it's a Bloody Mary or liter beers, we got your covered.
Alamo Square
A perfect first date spot, but also just a perfect for everything spot, this park is surrounded by Victorians homes and sits on a hill offering great views of the city. Don't forget to stop by Hayes Valley once you get hungry or thirsty.
Dolores Park
San Francisco is known for its microclimates and Dolores Park is located in the warmest of them. Known for its free spirit culture, this 15-acre park always promises to be a good time.
Back to Blog