Where to Watch the World Cup: Best Soccer Bars in SF
June 11, 2018
The World Cup is here and even though the U.S. didn't make it, it's still an awesome excuse to gather up with friends and have a good time. Remember, there are always things to look for in a sports bar: grit, heart, open early, and good beer. You can find all of that and some more at the pubs below, let us know if we missed your favorite!
Neighborhood: Haight
The obvious choice, Kezar Pub is one of the Bay Area's best and will be buzzing even in the wee hours of the 6 am games. Always a good time, especially with Messi on the tube, you'll probably leave so inspired you'll be practicing bicycle kicks at nearby Kezar Stadium.
*Open for all the games (but maybe not the 3 am game, might open at or after 6 am).
Neighborhood: Lower Pac Heights
Huevos Rancheros and futbol anyone? Located in Lower Pac Heights, San Francisco Athletic Club offers a great atmosphere, breakfast menu, and 20+ tvs.  Plus, you can make a reservation ($100 non-refundable deposit and minimum charge required). But hey, if you're catching all 3 games that day, it might be worth it.
*Call for the schedule but should be open for the 8 am games.
Neighborhood: Fisherman's Wharf
12,000 square feet. 13 TV's. Brand new. This local brewery in Ghirardelli Square is open for business and will have plenty of seats to witness Ronaldo and co. score some golazos this summer.
Nearest Trinity apartments: 1000 Chestnut Apartments
North Beach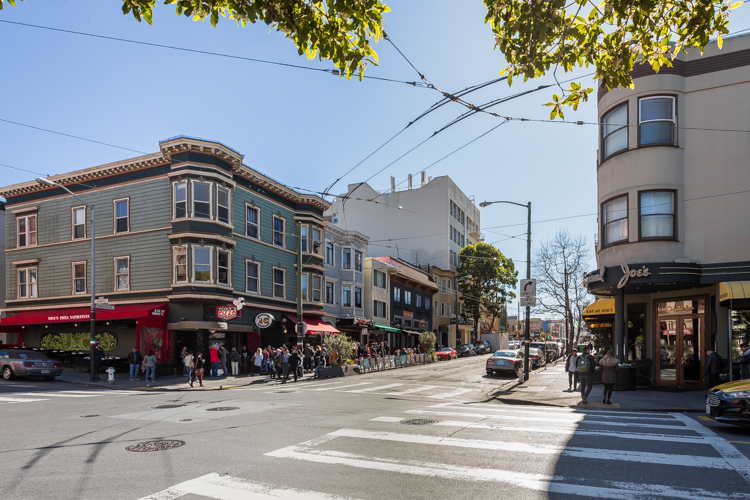 Any dive bar in North Beach would be a good bet to catch the World Cup. San Francisco's Little Italy is a popular destination for soccer fans, where you'll often find Arsenal and Chelsea fans roaming the streets on Saturday mornings. North Beach is especially a great option if you're looking to bounce between bars, just head on over to the Grant and Green intersection and bounce away.
Nearest Trinity Apartments 350 Union Apartments & 2140 Taylor Apartments
Back to Blog