Apartments With Pools in SF
February 26, 2021
The weather is heating up in The City, and there's no better way to enjoy it than relaxing at home by the pool! While San Francisco apartment communities with resident swimming pools are few and far between, Trinity SF boasts five fantastic options in excellent locations. Let's take a journey around The City to explore all the beautiful apartments with pools in SF that are currently available to lease today!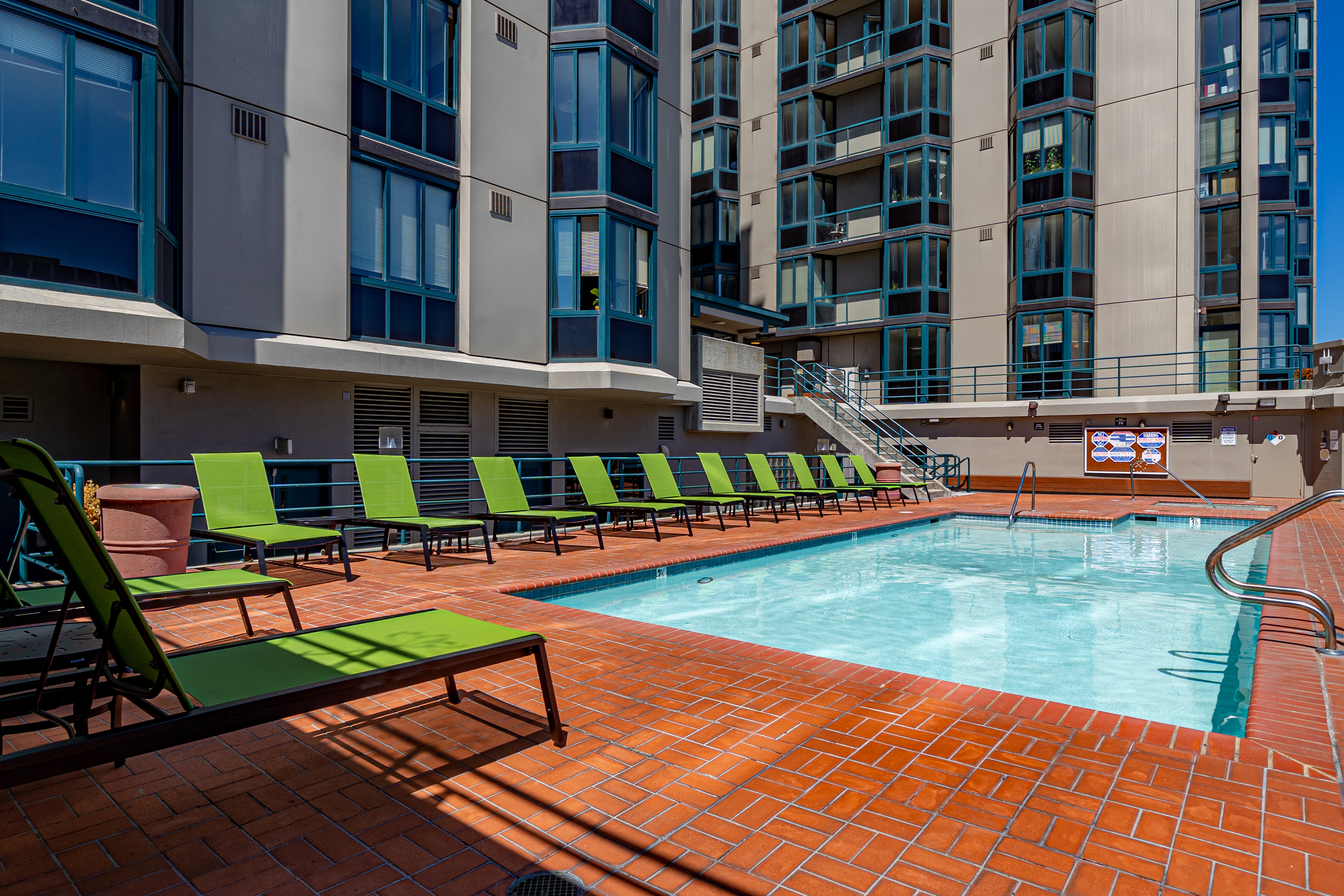 Located right in the heart of San Francisco, blocks from Union Square and Polk Gulch, this twin high-rise community at 888 O'Farrell Street boasts two towers with unbelievable views. Stroll down to the complex's fourth level, and you'll find yourself ready to sunbathe or swim at the beautiful pool deck! This lovely community also includes a resident spa and fitness center available for reservation!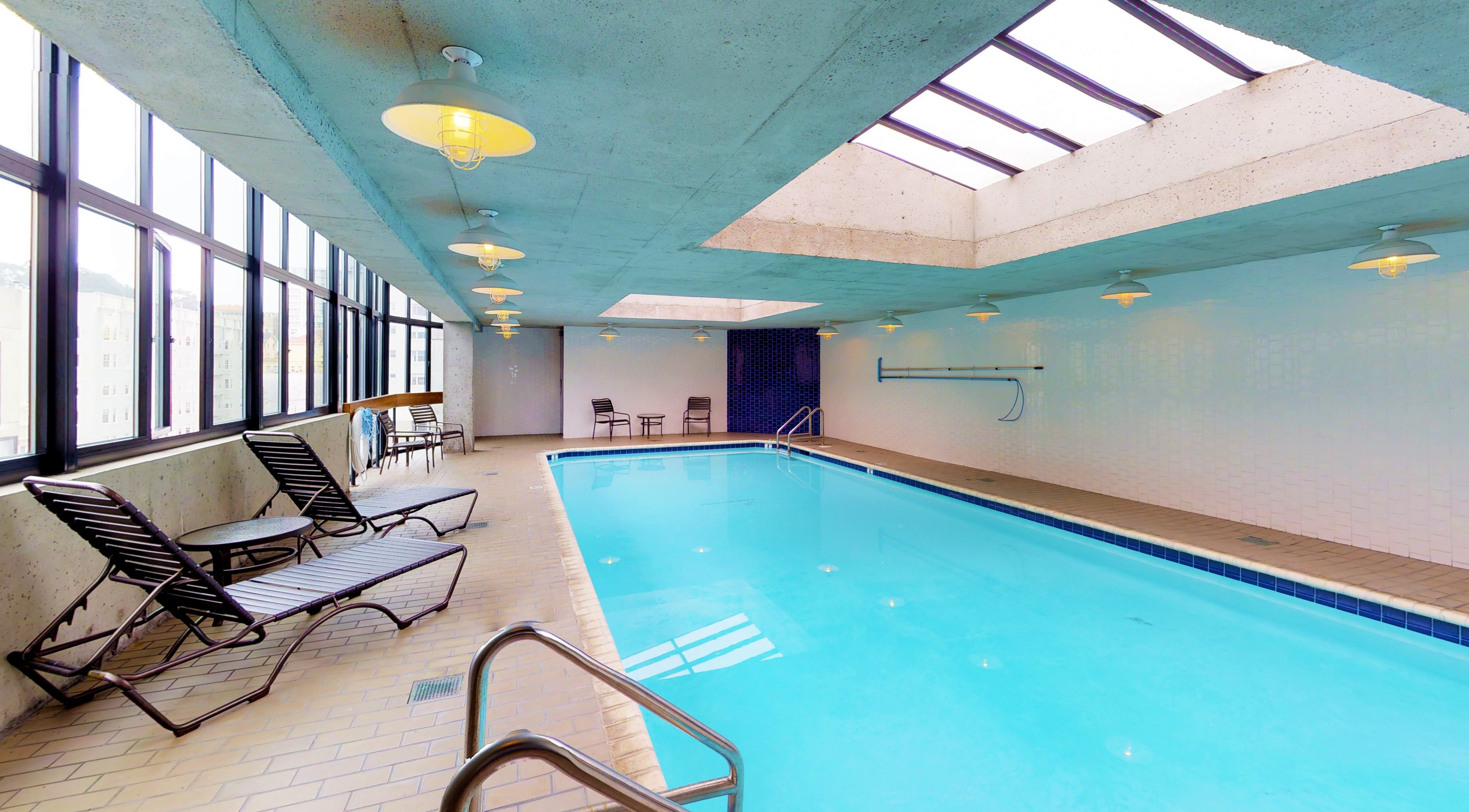 Take your swimming experience to the top at 2000 Broadway by diving into the water of this top-floor Pac-Heights pool! Available to all residents right next door to our fitness center on the 12th floor, this indoor pool is a one-of-a-kind amenity that can be used year-round. If you're looking for the ultimate high-rise Pacific Heights apartment community with Golden Gate views and an indoor pool included, look no further than 2000 Broadway.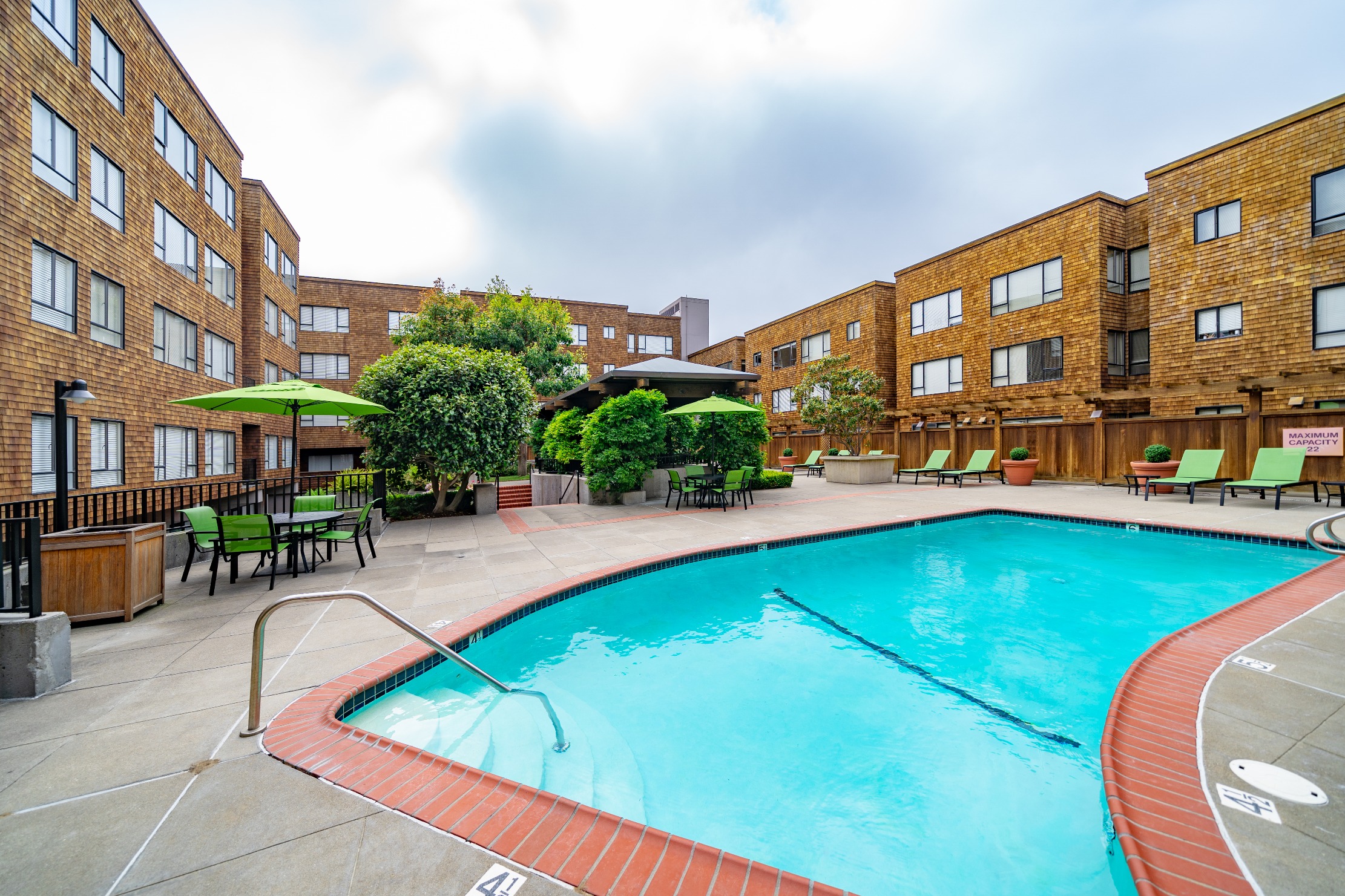 You truly cannot get the full Marina District experience without having access to constant fun in the sun and by the water! The Marina Cove apartments at 1550 Bay Street include a beautifully-maintained courtyard and pool with plenty of space to lounge and enjoy some fresh air. Positioned just steps from the lobby and fitness center, this space is easily accessible to all residents. This heated pool and additional amenity space make for an amazing Marina living experience next door to Fort Mason and The Marina Green.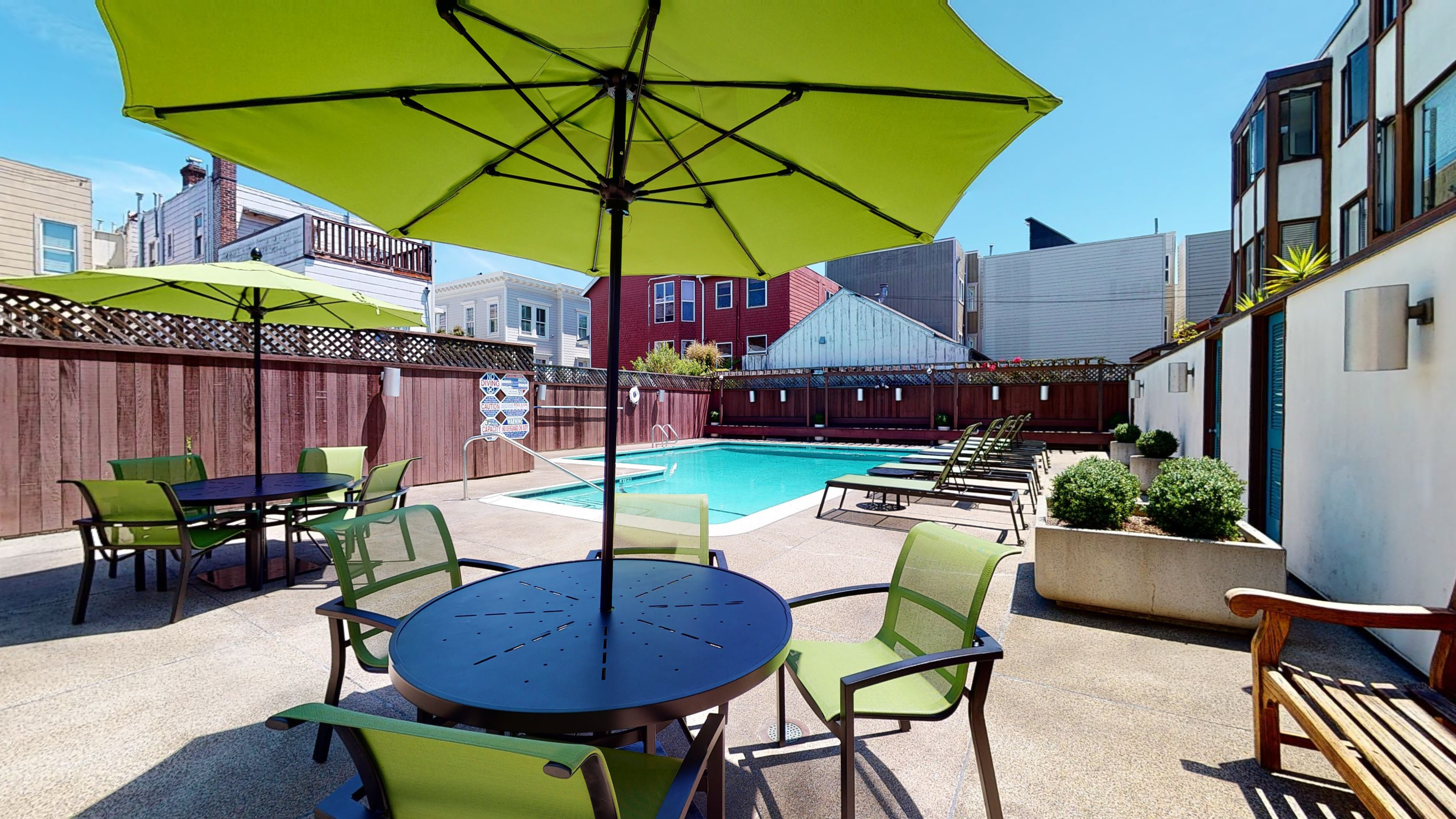 Known as some of San Francisco's warmest neighborhoods, The Mission/Castro region benefits greatly from Twin Peaks to the west, which blocks ocean fog and creates a sunny microclimate in the area. Because of this, the nearby Mission Dolores Park is a popular daytime locale for San Franciscans looking to find some sun. Luckily for residents of 240 Dolores and 230 Dolores, the pool deck is open, and the water is ready for you to hop in!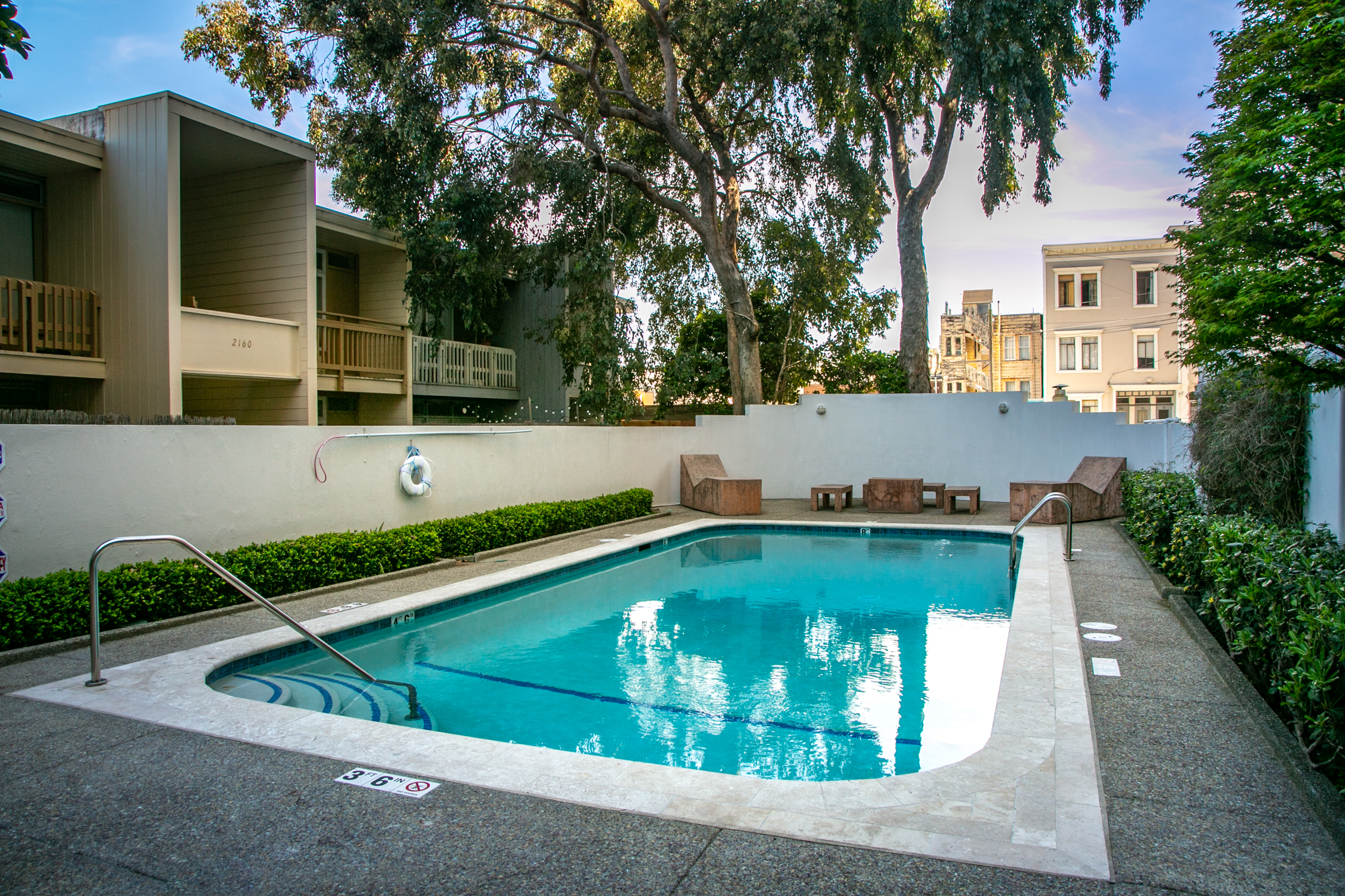 Other than Aquatic Cove near Fisherman's Wharf, North Beach isn't known as a popular place to take a swim. However, residents of Crystal Tower at 2140 Taylor Street may tell you otherwise! This community is one of the neighborhood's only high-rise apartment buildings, and each home for rent comes with a spacious and scenic balcony facing directly north towards Alcatraz. Located on the bottom floor next to the lobby, residents can access a lovely pool and patio perfect for an afternoon swim.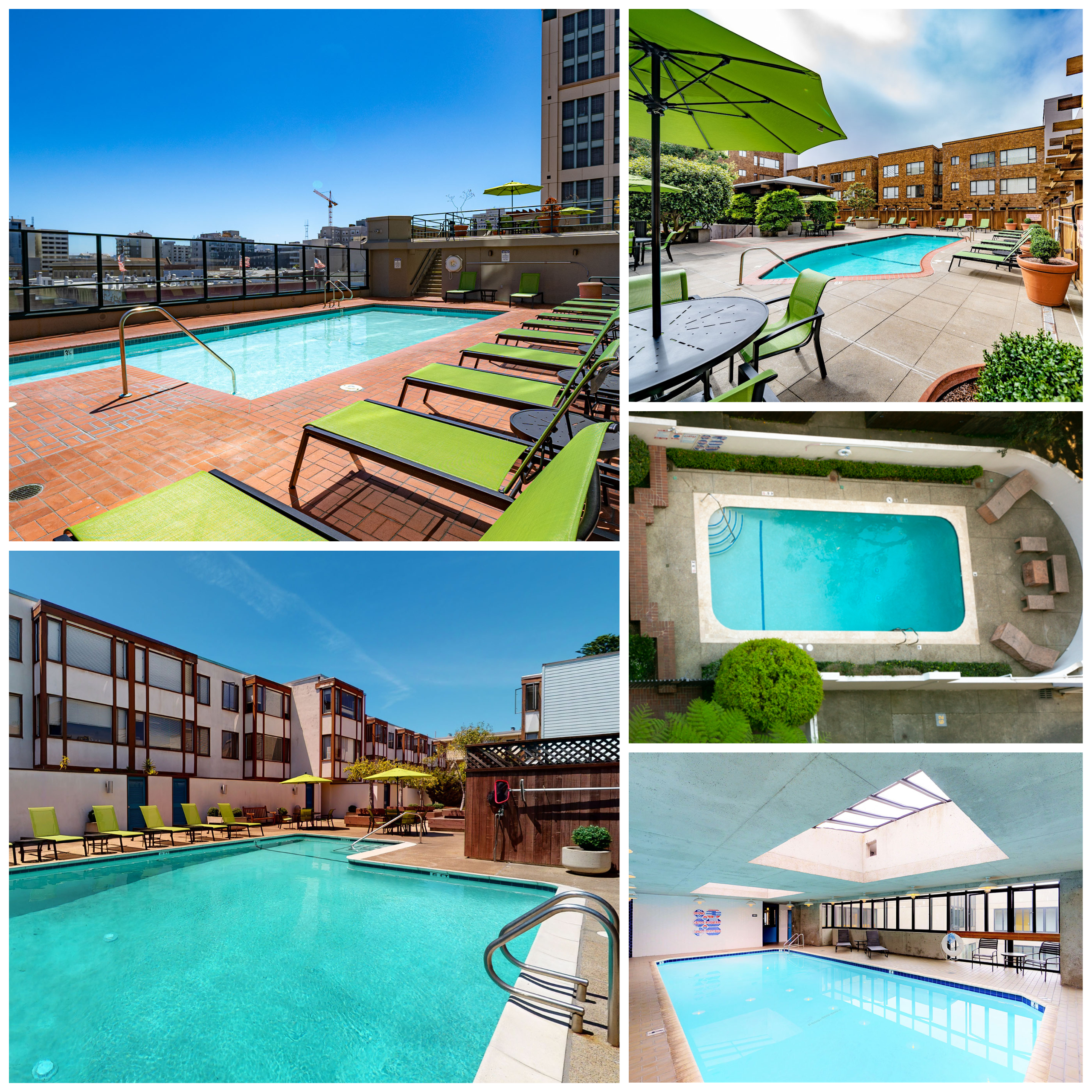 Although finding a San Francisco apartment community with a pool can be difficult, Trinity is proud to provide this desirable amenity to our residents across The City. Discover your dream home in SF's best neighborhoods today!
Back to Blog