Recent Grad Moving to San Francisco?
May 16, 2019
Commencement season is once again upon us and graduates will soon be scrambling to find housing for their exciting new job in The City. San Francisco has consistently maintained its status as one of the most desirable, innovative, and beautiful cities to live in, but it can be difficult choosing which neighborhood is best for you. Trinity is proud to operate and manage high quality furnished and unfurnished apartments across SF with availability for you today.  Browse our diverse inventory that includes everything from fully-furnished luxury high rise units to more spacious homes in the outer avenues of The City.  Whether you're looking for a month-to-month rental or your long-term home, Trinity is the premier provider of San Francisco apartments.  Come explore the best opportunities available in each neighborhood for any recent grad moving to San Francisco!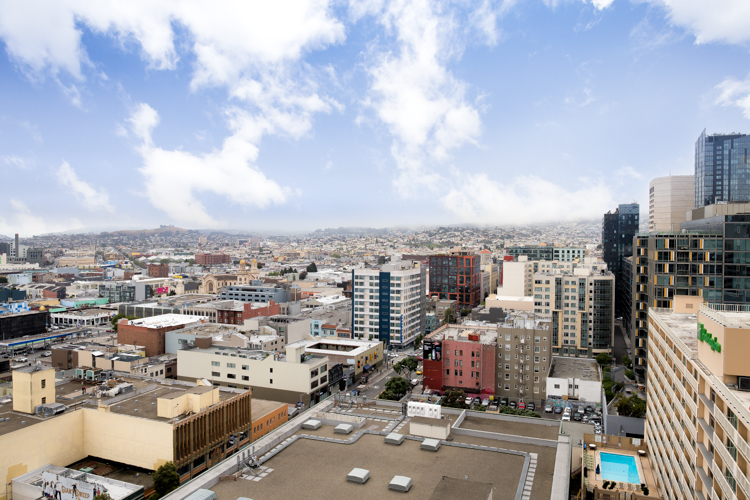 A majority of new college grads moving to San Francisco are looking for housing that will be close to their job; often in the Financial District. Next door to FiDi, and home to many large corporations such as LinkedIn, Uber, Twitter, and Yelp, is the South of Market neighborhood or SoMa. This neighborhood has spiked in popularity due to the ease of transportation and proximity to the office, entertainment, and dining. SoMa includes venues such as Oracle Park, The Moscone Center, Yerba Buena Gardens, SFMOMA, and a variety of high-energy night clubs and bars. Trinity continues to be a staple of the SoMa community with 3 gleaming towers located at 8th and Mission with a fourth in the works next door.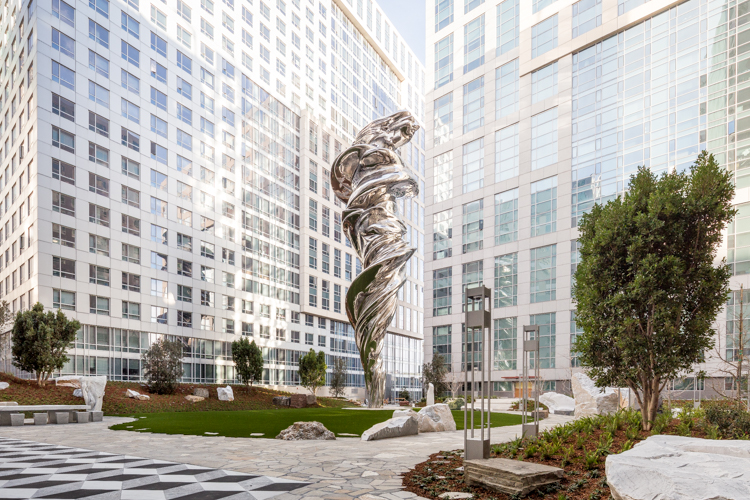 This newly-constructed complex, known as Trinity Place, surrounds the tallest statue in San Francisco and is the future home of Whole Foods and multiple other upscale retailers.  Residents can enjoy easy access to BART and MUNI around the corner while living in the vibrant center of the city.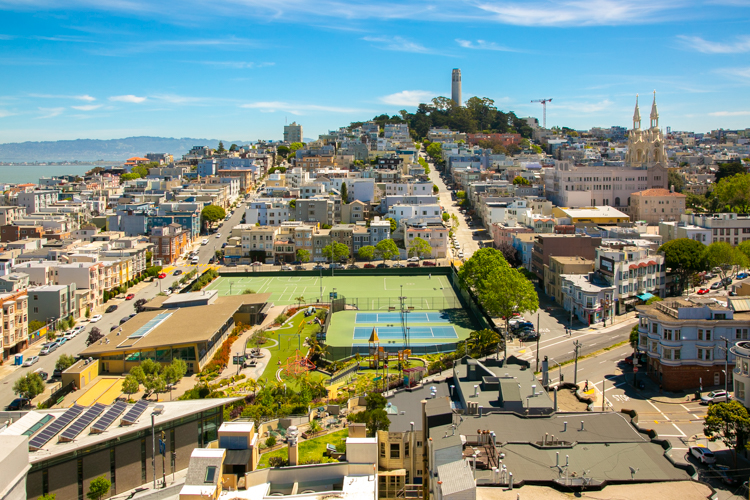 One of the most trendy neighborhoods among recent graduates is certainly the lively and chic North Beach district. Popular with tourists visiting Pier 39, Fisherman's Wharf, and The Embarcadero, North Beach has a rich Italian and Chinese history along with a large population of young urban professionals. This buzzing neighborhood has become one of San Francisco's primary nightlife destinations to see comedy, music, dance, and exotic performances.  As you walk through the streets of North Beach you will be constantly tempted by the smells wafting through the air from the many local pizzerias, patisseries, and pubs.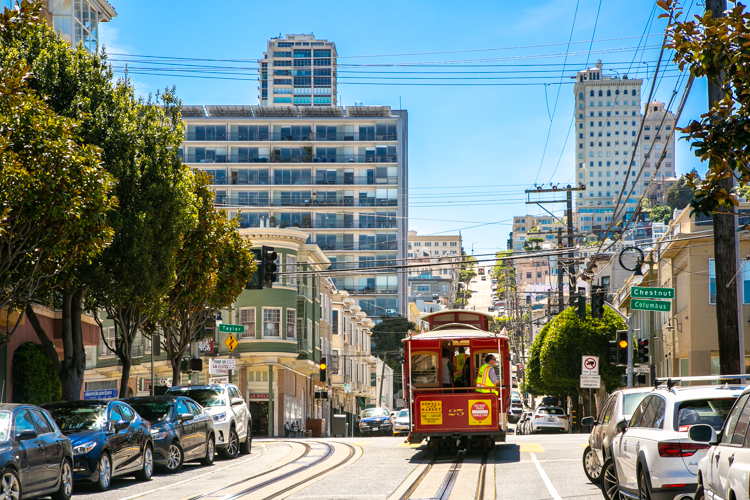 Luckily, there are a variety of fantastic options for prospective residents looking to call North Beach home. The neighborhood's premier high-rise building, Crystal Tower, is located at 2140 Taylor and has remarkable views of Alcatraz and the surrounding Bay Area.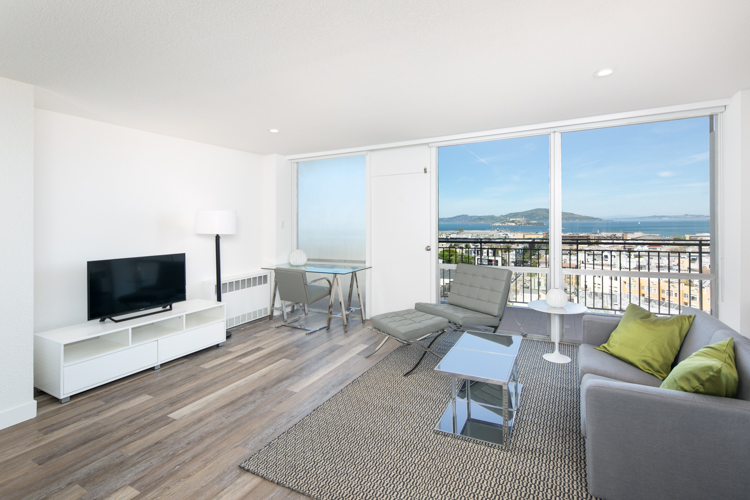 This fully-furnished tower has everything you need to move-in and these spacious renovated apartments are available with both one and two bedrooms.  If you are searching for a furnished studio apartment in the area at an amazing value, Trinity also offers renovated and traditional apartments next to Coit Tower on Telegraph Hill at 350 Union Street.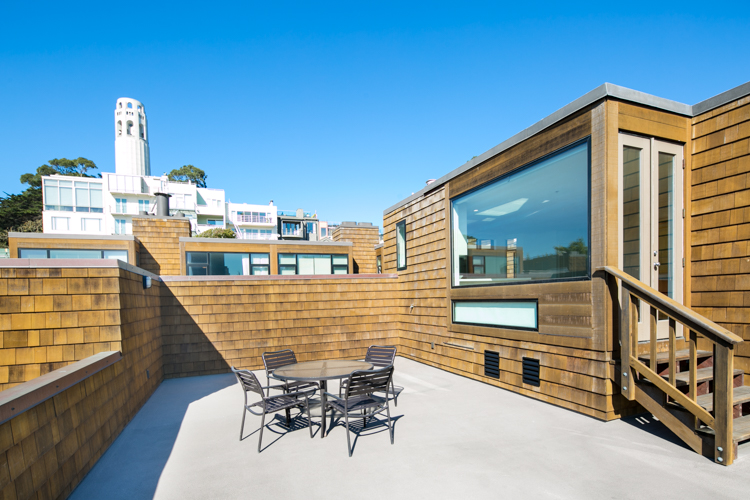 If you'd prefer to design your own home, unfurnished one bedroom units near Pier 39 and the North Point Shopping Center are also available at 2130 and 2133 Stockton Street.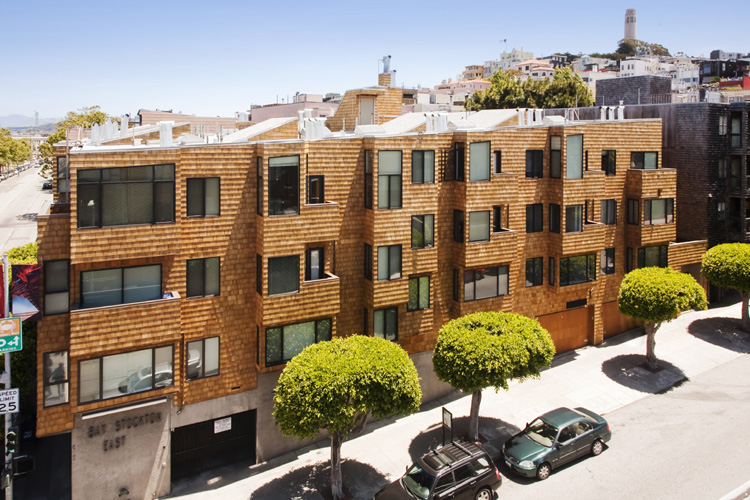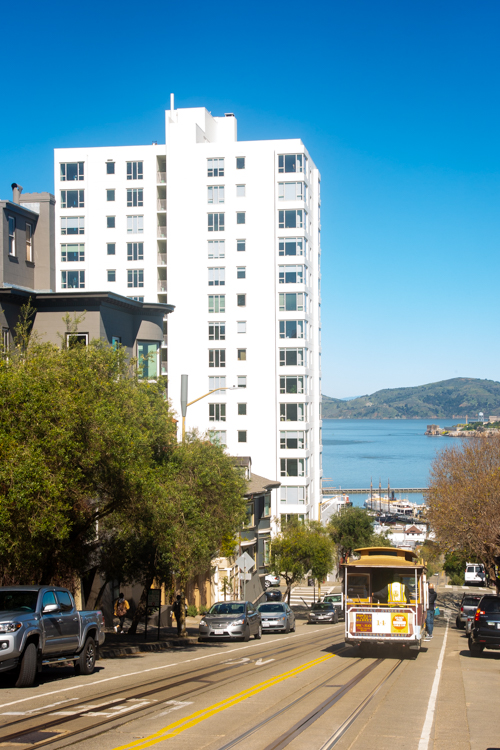 Anyone looking to elevate their lifestyle is certainly advised to take a peek at the district with San Francisco's steepest streets.  Although not ideal for bikes or scooters, Russian Hill is one of the most peaceful areas of the city; in part due to the difficulty it takes to climb up!  This primarily residential neighborhood is home to some of the city's most scenic public parks including Russian Hill Park, Michelangelo Playground, Ina Coolbrith Park, Fay Park, and the Alice Marble Tennis Courts next door to the world-renowned crooked section of Lombard Street.  Also just one block away on Hyde Street are the towering 1000 Chestnut Apartments overlooking Ghiradelli Square and Aquatic Park.
This striking high-rise boasts some of the best views in SF with residents able to see The Golden Gate Bridge, Marin, downtown skyline, Bay Bridge, and much more from the comfort of their home.  Located between The Marina, North Beach, Pacific Heights, and downtown, Russian Hill is perfect for someone looking to enjoy the nightlife in the city and a nearby tranquil home to rest their head.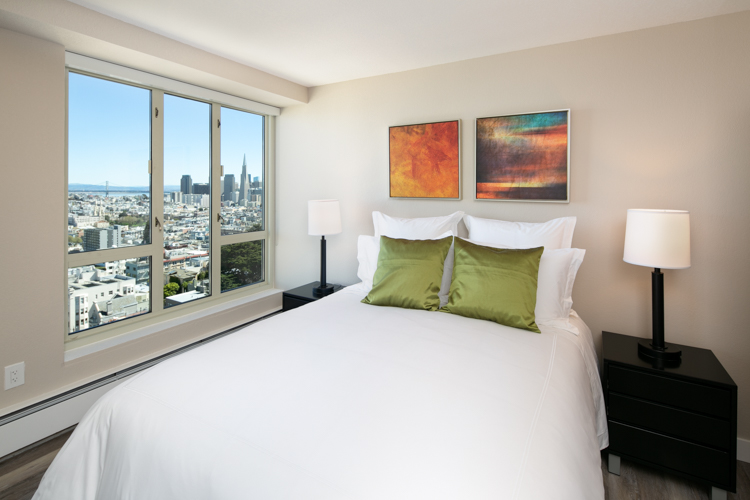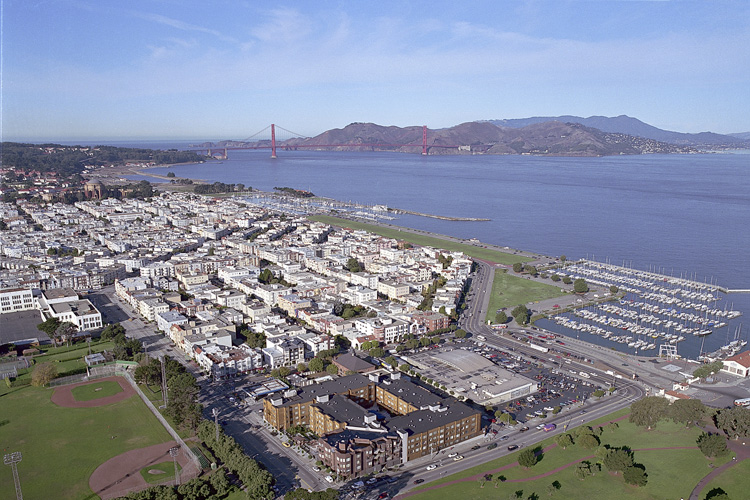 Celebrated for its swanky bars and clubs, The Marina has built a reputation as likely the youngest district in San Francisco.  College students and recent grads often flock to the many college-affiliated bars on the weekends to enjoy craft cocktails or beers while viewing football or March Madness.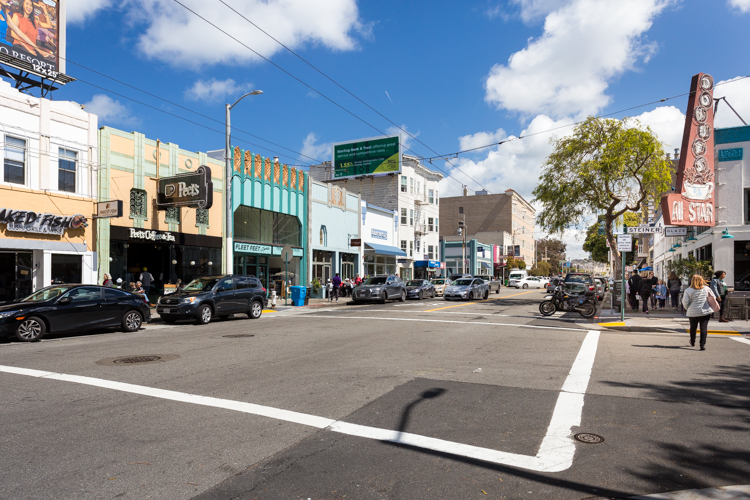 SF bar-crawls often hit Lombard and Chestnut Street in The Marina for popular watering-holes such as Horseshoe Tavern, Campus, Monaghan's, Marina Lounge, Del Mar, Jaxson, Final Final, Silver Cloud, and Jake's Steak's… just to name a few. Outdoorsy types can also enjoy the many recreational opportunities available at the Moscone Park, Marina Green, Fort Mason, and Crissy Field. Located in the center of all these awesome activities are the Marina Cove Apartments at 1550 Bay Street.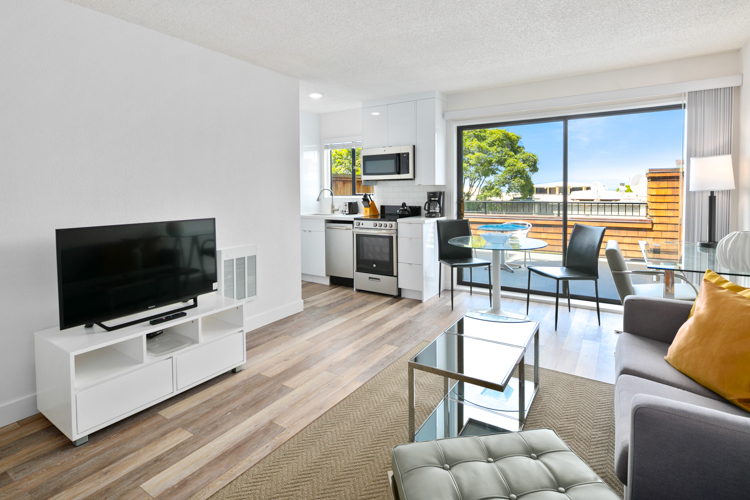 These fully-furnished studio and one bedroom apartments come newly renovated or classically designed with all the linens, cookware, utensils, and furnishings needed to start your journey in San Francisco's Marina District. Available with controlled-access parking and next door to a Safeway grocery store, the Marina Cove Apartments pose one of the best opportunities in the neighborhood.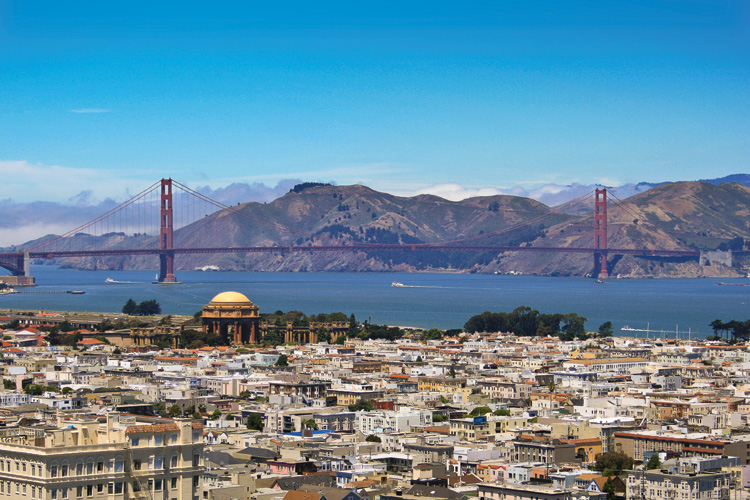 Another popular neighborhood with a phenomenal location is the ritzy Pacific Heights neighborhood. Pac-Heights is perched above The Marina with excellent views of the north shore, Golden Gate Bridge, and Alcatraz. Known for its many billionaire residents, the neighborhood is lined with large Victorian mansions and colorful architecture surrounding the prominent Alta Plaza and Lafayette Park.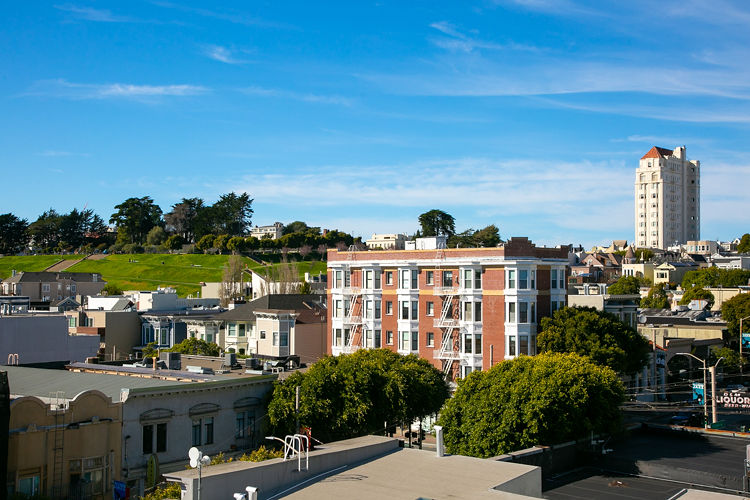 Similar to Russian Hill, Pacific Heights is primarily residential but both Divisadero and Fillmore Street each offer high-quality watering holes such as The San Francisco Athletic Club, The Snug, and Palmer's Tavern. Pac-Heights is consistently one of the most popular neighborhoods for new residents due to the central location, public transit, and high-quality housing opportunities in the area.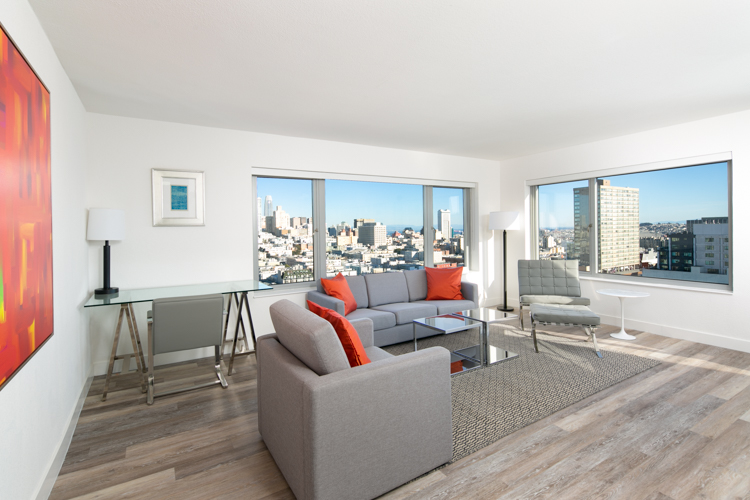 If you're looking for a studio, one, two, or three bedroom home today, Trinity proudly offers furnished high-rise apartments located at 2000 Broadway and 1890 Clay. Additionally, limited unfurnished studio and one bedroom apartments are available at 2380 California and 2200 Jackson.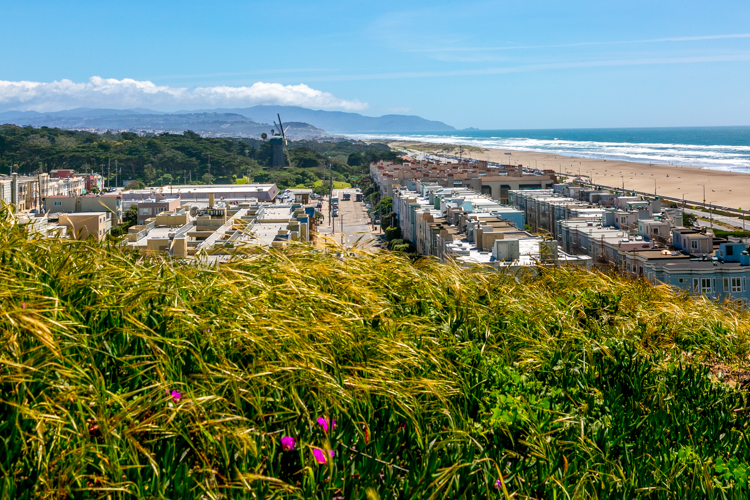 SF newcomers looking to live further from the bustle of downtown may be inclined to view the housing options available in The Richmond or The Sunset.  This area is home to the famed Golden Gate Park which contains countless attractions such as The Conservatory of Flowers, CA Academy of Sciences, SF Botanical Garden, Kezar Stadium, Stow Lake, Golden Gate Golf Course and the Golden Gate Park Polo Field. Similar to New York's Central Park, Golden Gate Park is actually 20% larger in size and was originally known as San Francisco's "Outside Lands."  The park is also the location of the annual Outside Lands Music and Arts Festival; one of San Francisco's most anticipated events of the summer.  Residents in the area often spend their free time at the many scenic beaches and lookout points such as Ocean Beach, Sutro Heights, Lands End, China Beach, Baker Beach and Sea Cliff.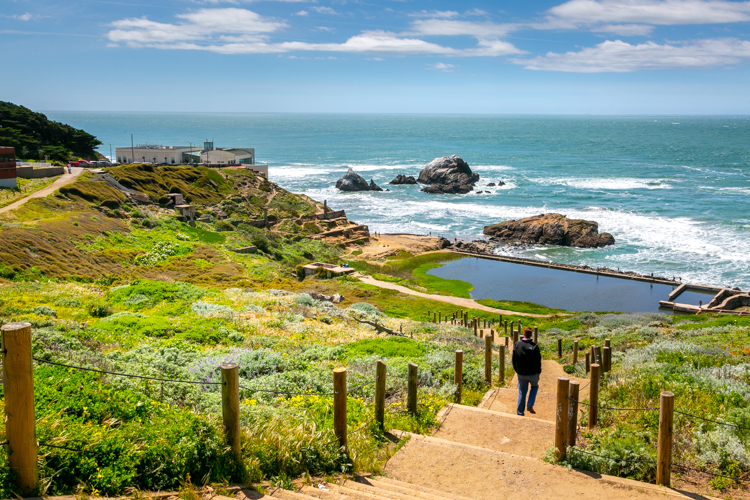 A true "outdoorsman's paradise" The Richmond provides endless walking and biking trails to use for your commute or leisure.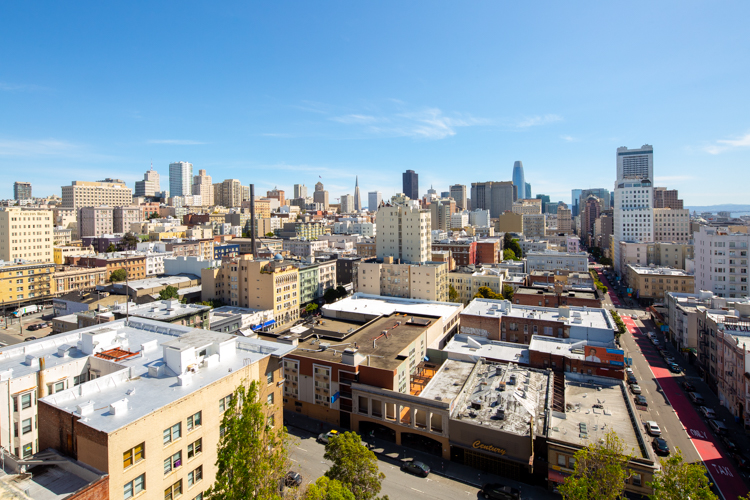 Anyone looking for one of the best values in The City is unquestionably recommended to peruse the availability at Trinity Towers. These studio and one bedroom apartments come unfurnished in two high-rise towers located between downtown and the Civic Center neighborhood. Positioned at the corner of Polk and O'Farrell Street, our apartments at 888 O'Farrell offer close proximity to work and nightlife with amenities such as controlled-access parking, full gym, and a sunny pool deck.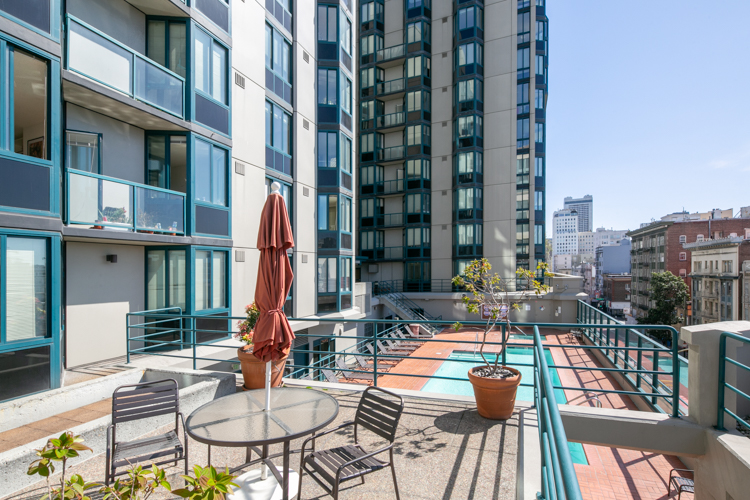 If you are not bringing a car you can easily walk to BART or MUNI or access the many rental bikes, scooters, and other vehicles available all around you. After work the bars, restaurants, and clubs will be lively with high profile music, comedy, and dance acts from all over coming to local venues to perform.  Don't believe us? Just check out the fantastic upcoming performances at Bill Graham Civic Auditorium, The Great American Music Hall, The Fillmore, Regency Ballroom, or any of the other popular locales.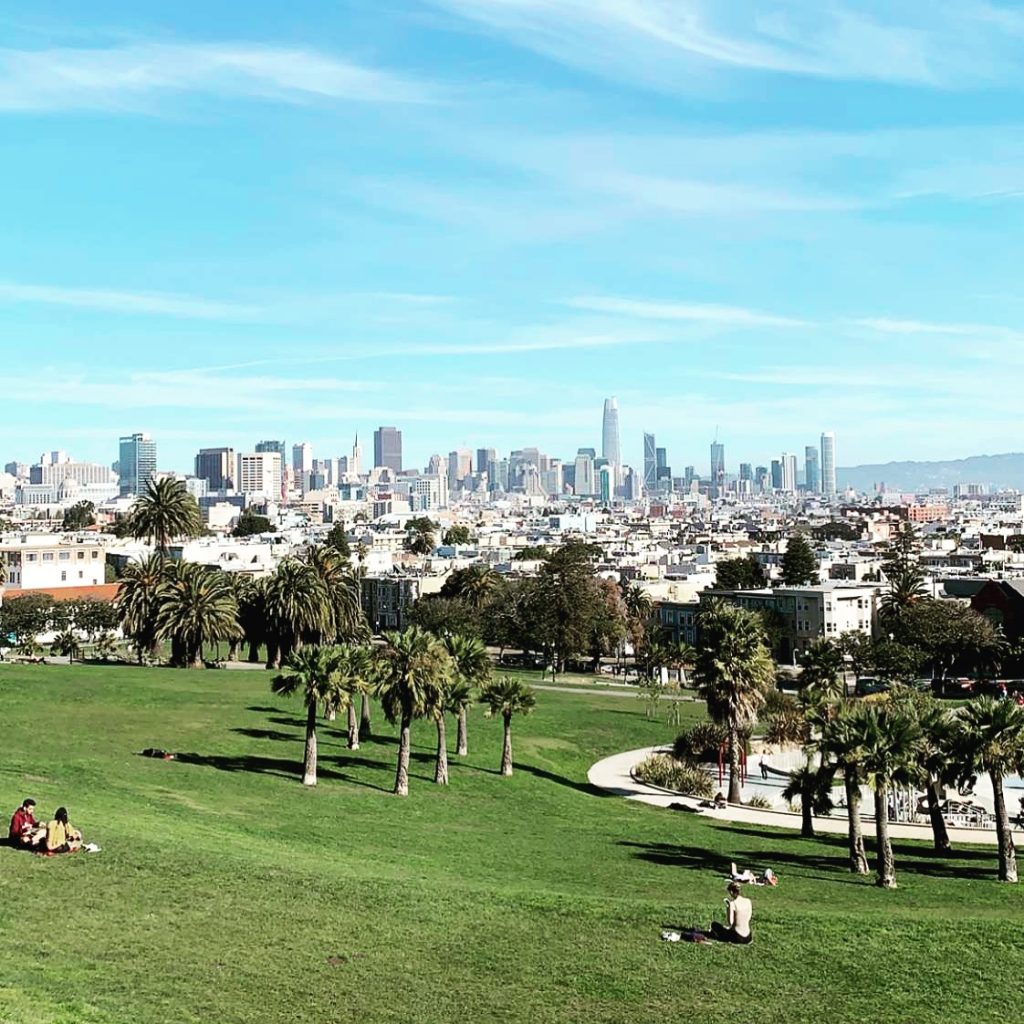 Positioned between the upper section of Market Street and the famed Castro District, The Mission maintains its Latin roots with old school taquerias, live-music venues, tattoo parlors, and too many nifty dive bars to count. It's name is derived from Mission San Francisco de Asis across the street from Trinity's Casa Dolores Apartments.  These studio and one bedroom units available at 230 Dolores and 240 Dolores are three blocks from the 16th Street BART Station and a short fifteen minute commute downtown.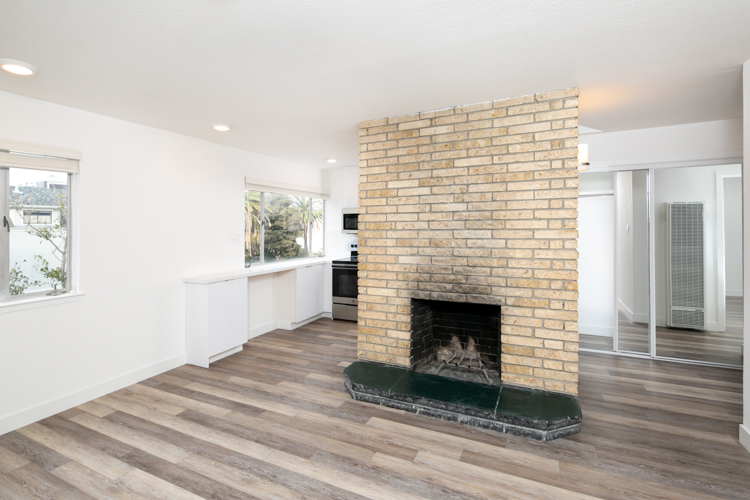 The Mission is also home to another one of San Francisco's famed park known as Mission Dolores. This sunny park is beloved for its warm weather and massive crowds that gather on the weekends to soak up the sun and enjoy time with friends.  The Mission is consistently celebrated for its incredible diversity and funky atmosphere that has resulted in a community filled with people from all kinds of backgrounds.  No matter where you're looking to live in San Francisco, we are happy to welcome you as a new resident to The City by the Bay ?.
Back to Blog