San Francisco Street Fairs
June 26, 2019
Warmer weather has arrived, and there is no shortage of San Francisco Street Fairs occurring this summer. While some SF events consistently gain national attention, there are plenty of smaller street fairs, free concerts, festivals, and much more taking place across SF.  No matter your taste in music, food, or entertainment, there is likely a San Francisco Street Fair celebrating one of your favorite interests! Although some grand celebrations have already passed, let's take a peek at the upcoming 2019 San Francisco Street Fairs!
(Every Friday 5-10pm)
The first-ever "Off the Grid" Block Party at Fort Mason will be held on the last Friday evening of June and continue each week through October. Fort Mason is an accessible sunny location in The Marina District adjacent to the stunning Marina Cove Apartments.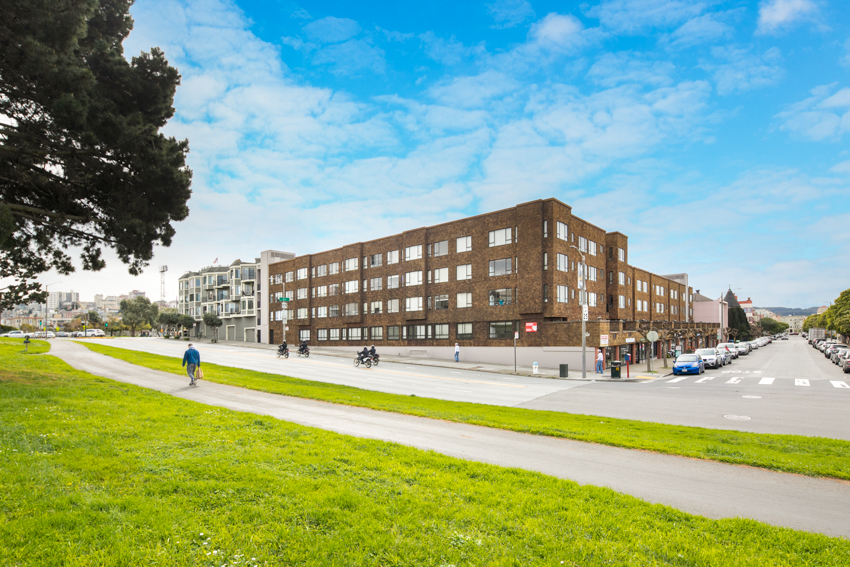 Locals and tourists alike often gather here on weekends to enjoy the lovely weather, open grassy space, and an array of entertainment options. Now, you can enjoy your time at Fort Mason with over thirty food vendors, full bars, bands, and DJs to keep the party going!
June 29 & 30 | July 27 & 28 | August 24 & 25 | September 28 & 29
(10am – 4pm)
View this post on Instagram
San Francisco's most scenic island venue, Treasure Island, hosts a monthly themed festival during the final weekend of each month through November. This highly affordable festival starts at $3, and it includes hundreds of vendors, musicians, and entertainers in the middle of the San Francisco Bay. Positioned off the Bay Bridge between Oakland and San Francisco, Treasure Island is experiencing a renaissance due to the spacious location and unbelievable atmosphere. Upcoming TreasureFest events include Summer of Love, Hawaii-July, and Dog Days of Summer.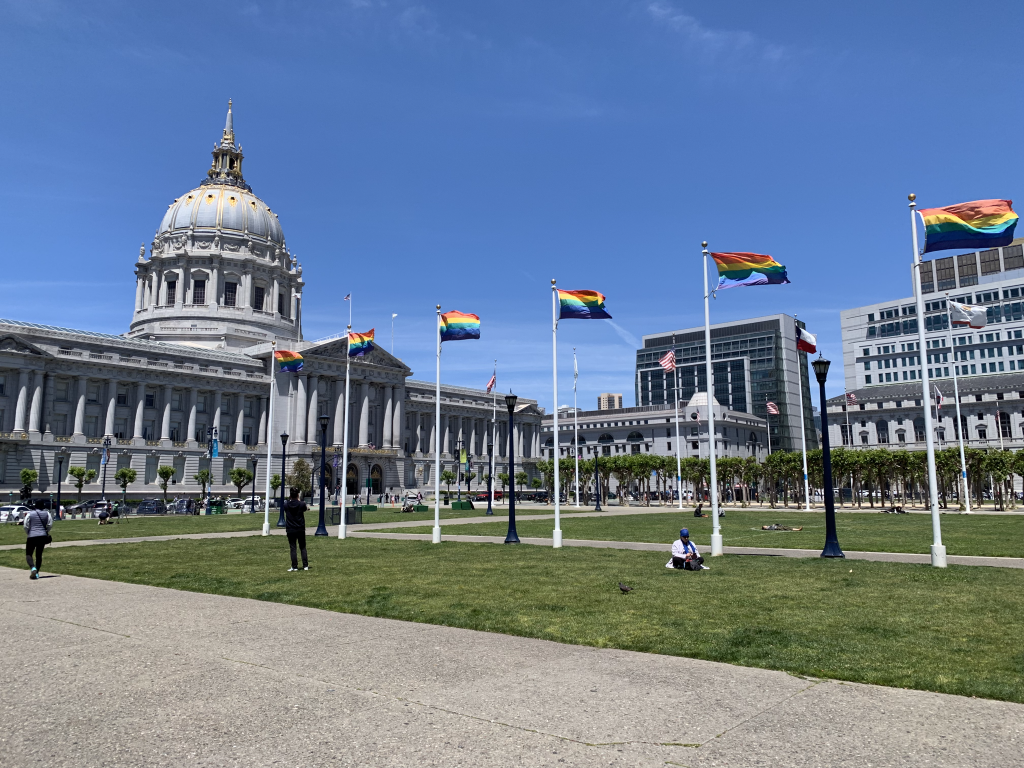 Held during the final weekend of June, the 49th Annual Pride Parade & Celebration attracts thousands of people to the Civic Center neighborhood for two days to celebrate the history and progress of the LGBTQ+ Movement. The parade will march down Market Street ending next door to Trinity Place with a rainbow of color flowing into the UN Plaza to enjoy excellent food, drinks, and entertainment.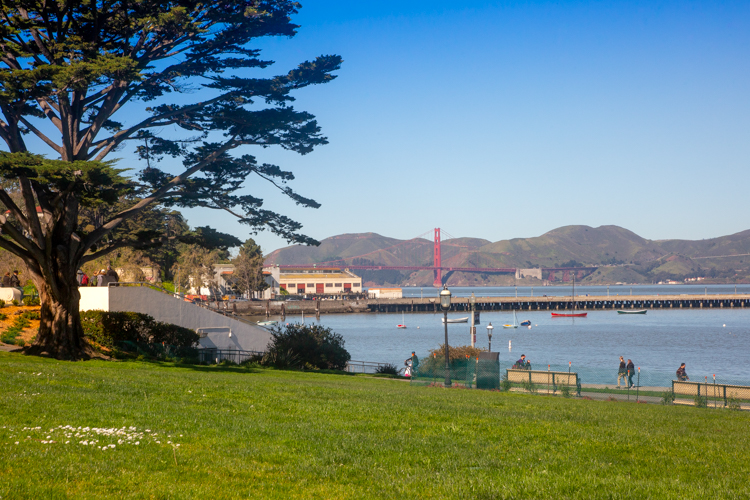 Although the most popular place to watch fireworks in SF is Pier 39 and Fisherman's Wharf, there are multiple great spots to enjoy this year's display. Fireworks will be shot from barges located at both Pier 39 and Aquatic Park, making them visible along the entire shoreline. Street performers and attractions will also be active at Fisherman's Wharf, Aquatic Park, and Ghirardelli Square. This makes viewing the show straightforward from North Beach, Russian Hill, or even The Marina.
(July 6-7)
The West Coast's largest free jazz festival will take place the first weekend of July in the Pacific Heights neighborhood along Fillmore Street. The festival will take over 12 blocks between Jackson and Eddy Street, making the party an easy walk from the fully-furnished 2000 Broadway and 1890 Clay apartments. The event attracts upwards of 100,000 people annually to enjoy live music at multiple stages and endless gourmet food and beverages from the booths lining the streets. The Fillmore District of San Francisco has a rich history as the city's cultural hub for music and Trinity is proud to offer homes overlooking all the action at 2380 California Street.
Mission 7/14 | SoMa 8/18 | Tenderloin 9/8 | Western Addition 9/22
(11am – 4pm)
San Francisco's historic Mission District will host the "Sunday Streets 2019" Street Festival and Block Party on Valencia Street between Duboce Avenue and 26th Street on July 14th. This monthly event rotates around the many great neighborhoods of San Francisco with five hours of car-free streets for kids and adults to run, bike, and play. Come to The Mission with your friends to enjoy high-end food, drinks, and crafts from the many local vendors. The epicenter of the celebration will be located just one block from Mission Dolores Park and the Casa Dolores Apartments.
(July 11-23)
Grab friends and head to one of the Bay Area's most anticipated musical events of the summer, July 11-22, as Flower Piano tucks 12 pianos throughout San Francisco Botanical Garden and invites everyone to play and listen! https://t.co/Rym0n2dan7 #sponsored @sfbgs #flowerpiano pic.twitter.com/KyQcJArqK6

— 7×7 (@7×7) June 25, 2019
Five summers ago there were twelve mysterious pianos placed around the San Francisco Botanical Garden's most beautiful locations. Sunset Piano scattered these pianos across Golden Gate Park for anyone to play and create their own concert within nature. Now, beginning July 11th, twelve pianos will once again be hidden around the fifty-five acre flower-filled gardens for twelve days Anyone is invited to come play except during the select performances including Flower Piano at Sunset and Flower Piano at Night. These events will feature remarkable live music, concerts, art, food, and drinks!
(July 7th 11 am – 3 pm)
Residents living in SoMa or The Civic Center neighborhood have become very familiar with the multitude of free events that occur weekly in the UN Plaza. Between the Farmer's Market, First Sundays Party, free concerts and classes, there is no shortage of great options in the area. Food Trucks and merchants often line the open plazas adjacent to Trinity Place as residents and workers flock to purchase the beautiful offerings.  The hottest family-friendly event in the area returns July 7th to the Civic Center with games, street-food, music, crafts, and much more! Head out to the Civic Center Commons on the first Sunday of each month for a fantastic and affordable day of fun.
July 14 | August 11 | September 8
(10am – 4pm)
If you live in The Sunset or The Richmond, the Inner Sunset Flea Market runs monthly on Irving Street between 9th and 10th Avenues one block from Golden Gate Park. Come hunt for bargain finds and support your local San Francisco businesses in the neighborhood!
View this post on Instagram
Back to Blog