Life in The San Francisco Theater District
February 24, 2020
San Francisco itself is known as a city with entertainment on every corner, but The Theater District is consistently one of the most exciting places to be. Positioned along Market Street between Union Square and the Civic Center, these historic theaters draw spectators from everywhere to see world-renowned shows. Close to public transportation, entertainment, and many popular companies, San Francisco's Mid-Market District is only going to get better with the final phase of Trinity Place.
Neighborhood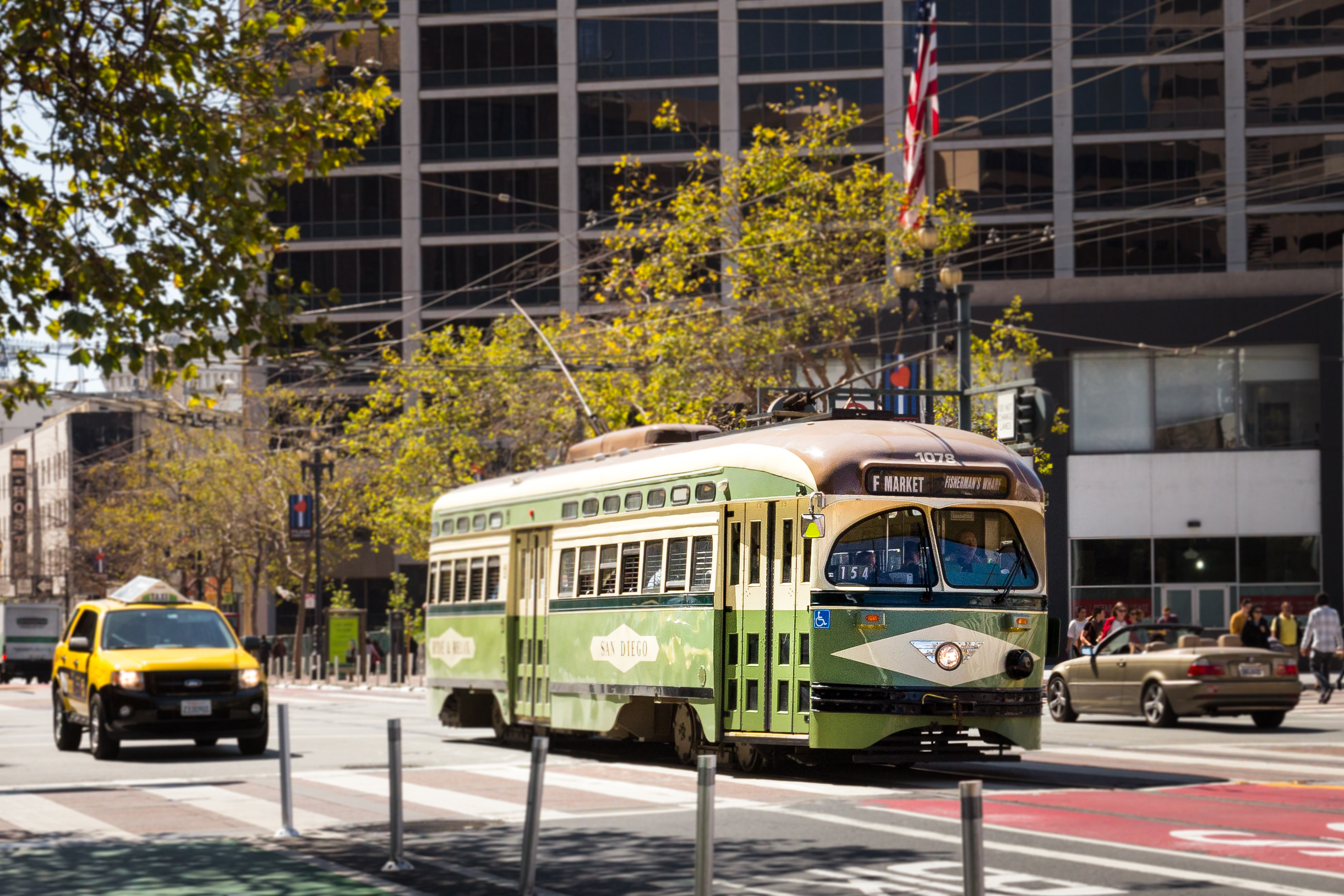 Although The City boasts plenty of great theaters and concert venues throughout its many neighborhoods,  The San Francisco Theater District typically refers to the Mid-Market area around city hall. This area encompasses three major San Francisco districts: The Civic Center, The Tenderloin, and SoMa. Located truly in the heart of The City, public transportation in and out is a snap thanks to local SFMTA, BART, tech-shuttles, and bus stations along Market Street. No matter where you're traveling in the Bay Area, The Theater District is a great place to choose your ideal transit option. Besides being accessible and filled with playhouses, the neighborhood also offers plenty of additional entertainment, food, and drinks. Some of our local happy hour favorites include:
Venues
View this post on Instagram
The historic Orpheum Theater has hosted numerous Broadway shows including Wicked and Hamilton (showing now) since its completion in 1926. The large theater seats over 2,000 and is located at the intersection of Market and 8th across from Trinity Place next to the Civic Center Bart station.
View this post on Instagram
Found closer towards Union Square, The 1,600 seat Curran Theatre has changed hands multiple times but is now under the sole possession of Carole Shorenstein Hays. This world-class establishment hosted the national tour of Shenandoah and the West Coast debut of Annie while Harry Potter and the Cursed Child is showing now!
View this post on Instagram
Along with The Orpheum Theatre, BroadwaySF owns and manages The Golden Gate Theatre just a few blocks away at the intersection of Market and Taylor. The Golden Gate Theater will celebrate its 100th anniversary next year and has featured the likes of Louis Armstrong, Judy Garland, Nat King Cole, Roy Rodgers, The Three Stooges, and Frank Sinatra over the past century.
View this post on Instagram
The Strand Theater on Market Street across from the U.N. Plaza has endured quite an interesting history but reopened as one of A.C.T.'s dynamic new performance spaces in 2015. Stationed along the same block as the Trinity SF Apartment Rental Headquarters, The Strand Theater holds a special place in our hearts. The revitalization of this historic venue has proven to be another fantastic addition to our home.
View this post on Instagram

The primary venue operated by The American Conservatory Theater (A.C.T.) is the Geary Theater near Union Square and Trinity Towers. Constructed in 1910, this legendary piece of San Francisco is listed as an official landmark of SF and included on the National Register of Historic Places.
View this post on Instagram
Positioned in the Mid-Market Theater District near city hall but not technically a theater, The War Memorial Opera House has hosted numerous significant events since its opening in 1932. The historic 3,126 seat venue is a staple of the Civic Center known for its classic architecture and lively performances.
Trinity Place
While the 2021 arrival of Trinity Place Phase IV and Whole Foods at 1177 Market is incredibly exciting, three wonderful properties already offer a nearly unbeatable living opportunity. The 1188 Mission, 1190 Mission, and 33 8th properties boast fully-furnished and unfurnished homes in the heart of SF. These lovely apartments surround the largest statue in San Francisco and a beautifully designed courtyard. Positioned next door to public transportation, fantastic theaters, and tremendous dining spots, Trinity Place promises everything you need to love where you live in San Francisco.
Back to Blog