How to Virtually Tour SF Apartments
April 10, 2020
Virtual tour technology is having its moment in 2020, and Trinity is pleased to provide over 150 professionally produced Matteport 3D tours available on our website. These 3D tours make it easy for anyone to virtually explore locations by allowing users to manually move throughout an interior or exterior space with the click of a button. Accessible on your phone, tablet, or desktop, this is the easiest way to virtually tour SF apartments without having to leave your current home. Learn how to get the most out of 3D apartment tours by using the following tools to enjoy virtual experiences in homes across San Francisco.
Using Matterport
Matterport's demand has increased in recent times, meaning many new and first-time users are taking their first crack at viewing virtual tours. While the technology is relatively simple to use, there are multiple tools you can use to truly determine whether an apartment is the perfect fit for you. After clicking the play button, the 3D tour will provide you with multiple options. In the bottom left corner, you can choose to view the floorplan from above, enter measurement mode, or select which floor you'd like to see in a multi-story unit. In the bottom right corner, you'll have the option to share the link, view in virtual reality, or view in fullscreen. Each 3D tour also provides a link at the top, taking you to the appropriate property page for that apartment. Effectively implemented, these tools genuinely make you feel like you're really there!
Tip: use the arrow keys on your keyboard to smoothly "walk" around the apartment.
Floorplan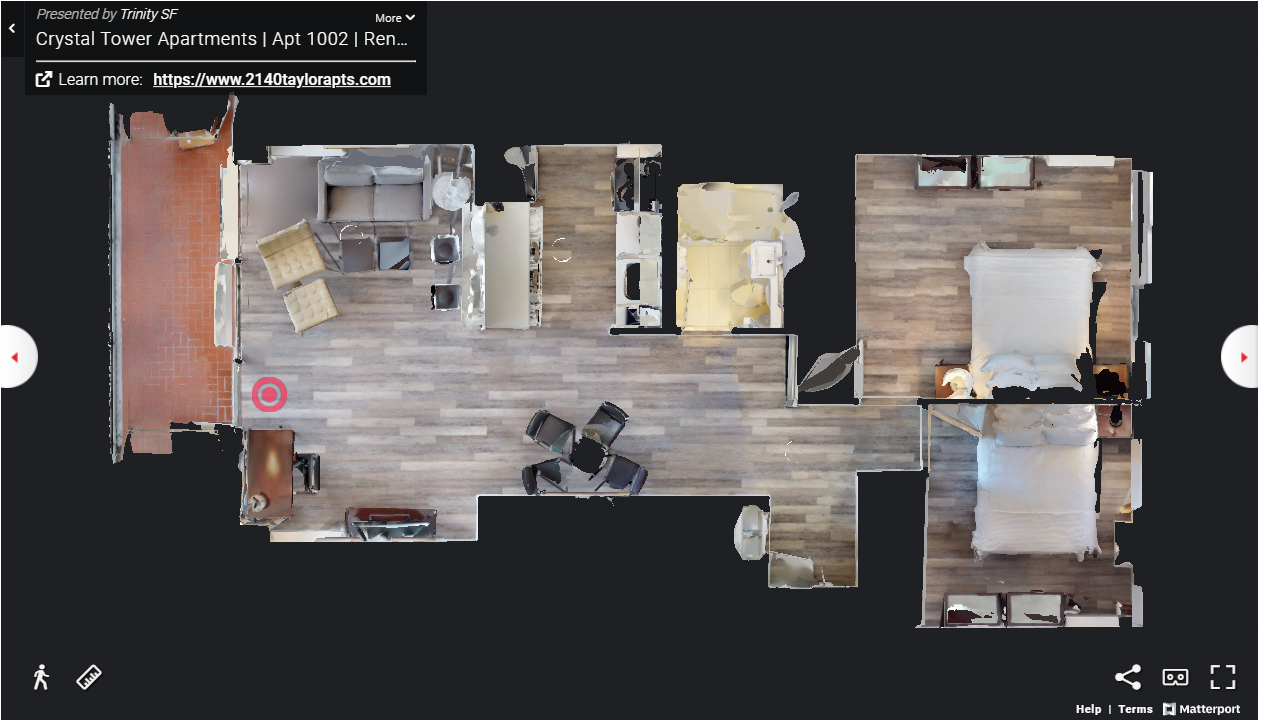 The floorplan button is essential for getting to know the layout of your apartment. While a majority of San Francisco apartments are one floor, Matterport also deploys a tool to cycle between various levels within a space. By merely clicking the floorplan icon, your virtual tour will provide you with an overhead shot like the one shown above.
Measurement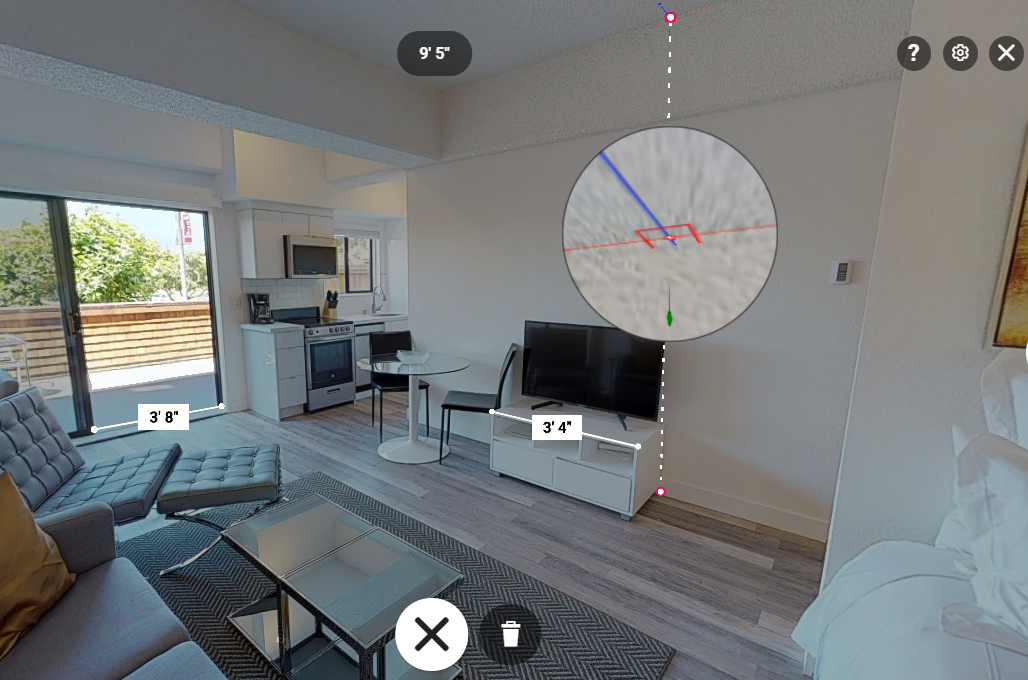 One of the newer tools in Matterport's repertoire, you can now use the measurement tool to uncover the exact dimensions of anything within the space. Measurement mode is incredibly important for renters who want to know how things will fit when they move in. One of the biggest roadblocks for people renting virtually is the inability to determine the exact size of the space and how their belongings could be arranged within. Demonstrated above at Marina Cove, this tool makes it possible for you to know how things will fit before you ever even see the apartment.
Virtual Reality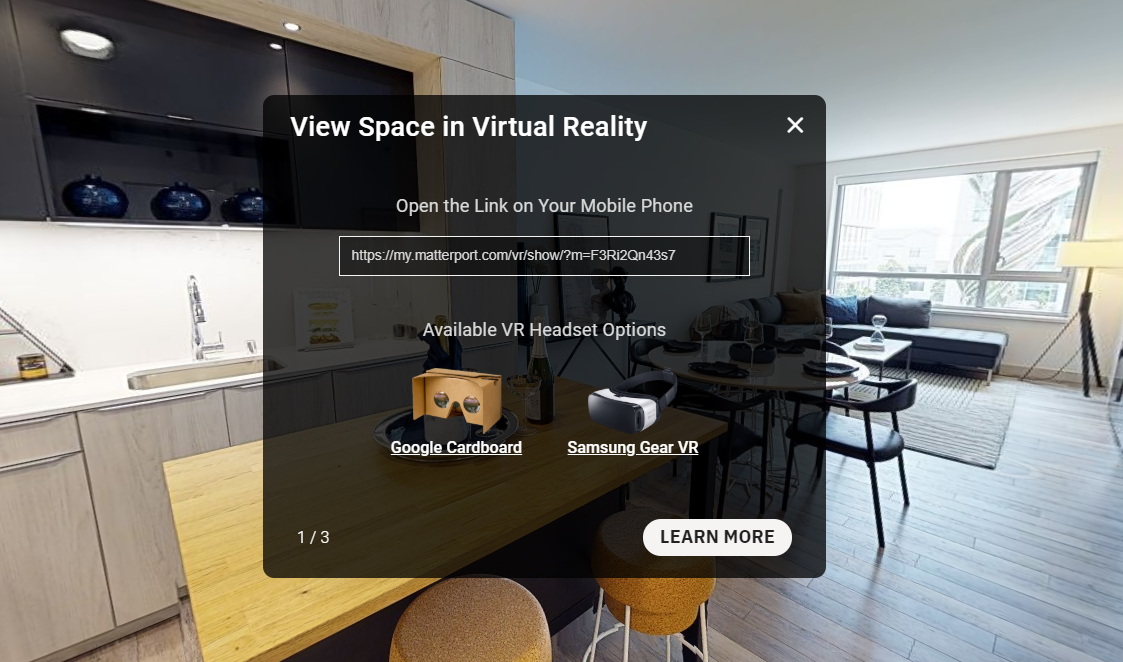 Virtual Reality or VR certainly isn't something required to enjoy a 3D tour, but it definitely makes the experience even more impactful. While a variety of VR headsets are available for purchase, the simplest and cheapest to acquire is Google Cardboard, which works using your phone screen. These VR goggles give users the opportunity to feel like they are actually apartment buildings like 33 8th, while virtually maneuvering throughout the space.
Sharing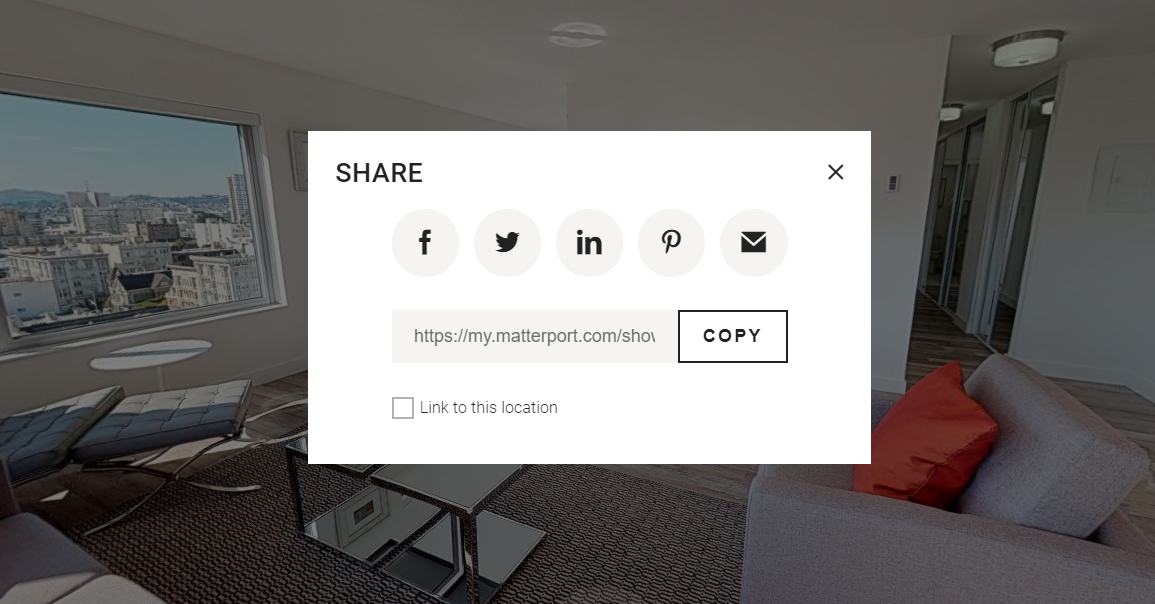 Once you've found yourself an amazing apartment, the first thing you'll probably want to do is share with your friends and family. The built-in "link" button will take you to a prompt where you have the option to copy the link or share to Facebook, Twitter, LinkedIn, Pinterest, or your email. You can now quickly share any tour, including the one above at Clay Park Tower, for anyone else to see!
Available on Google Maps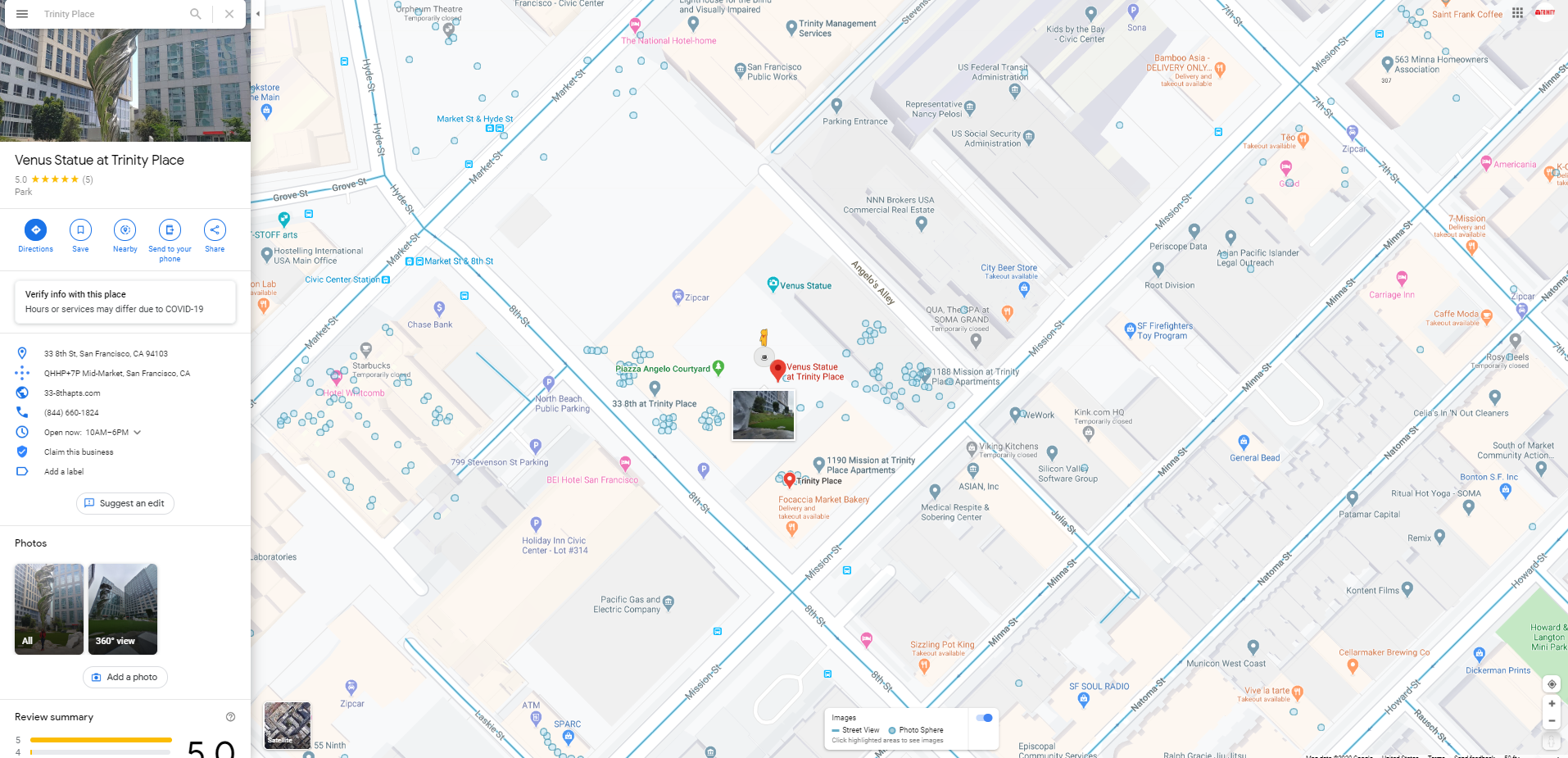 Another unique way to virtually tour SF apartments is by simply opening up Google Maps and using the yellow "human-shaped" icon to explore Google Street View. When you drag the yellow icon around the map, there will be blue circles or "photo-spheres" that you can place the icon within and virtually take a look around the space. As shown above, at Trinity Place, you can go inside apartments at 1188 Mission, 1190 Mission, 33 8th, and the Piazza Angelo Courtyard. Available at Trinity apartments across San Francisco, this tool is also useful for seeing many other local businesses such as theaters, salons, restaurants, and more.
Agent-Guided Video Tours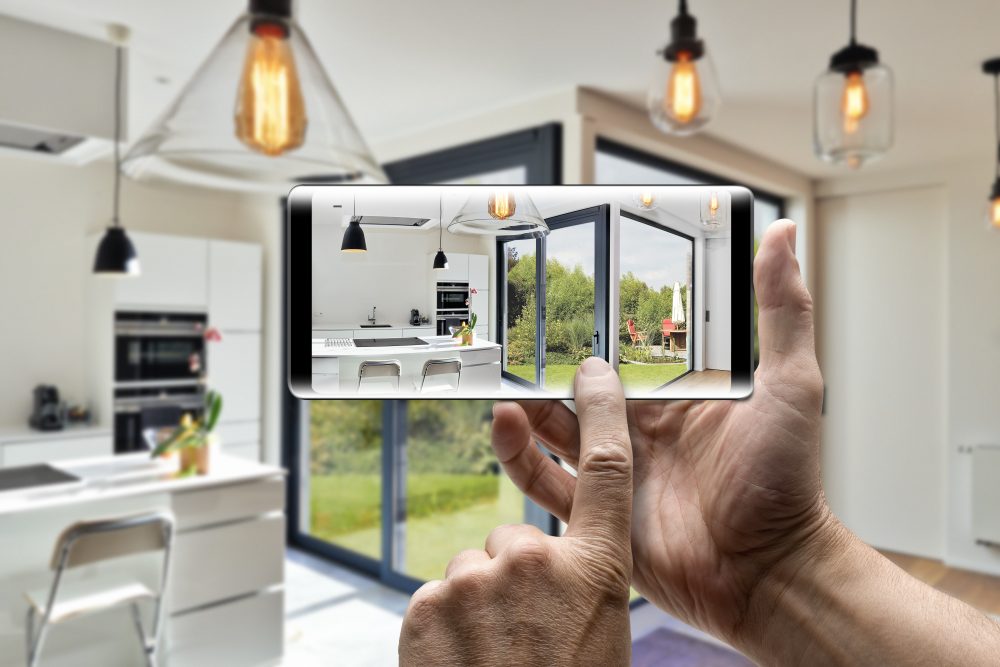 Although we have an extensive library of Matteport 3D tours, the exact apartment you're interested in may not currently have a virtual tour available. Luckily, Trinity's fantastic team of on-site agents are always happy to provide you with a guided video tour of the apartment you want to see. This way, you can ask all the questions you have and learn every detail about our properties from our knowledgable team. Give us a call today, and we'll show you around!
Back to Blog