The Arts Return to San Francisco
October 19, 2020
San Francisco's beloved Performing Arts Community took an extraordinary hit during this year's shutdown, but this resilient group came back stronger than ever. With outdoor venues and socially-distanced showings offering a creative way to stay involved, you can expect plenty of live shows to return to SF for the 2020-2021 season. Team Trinity is also getting in on the action by hosting A.C.T student classes in Piazza Angelo at Trinity Place.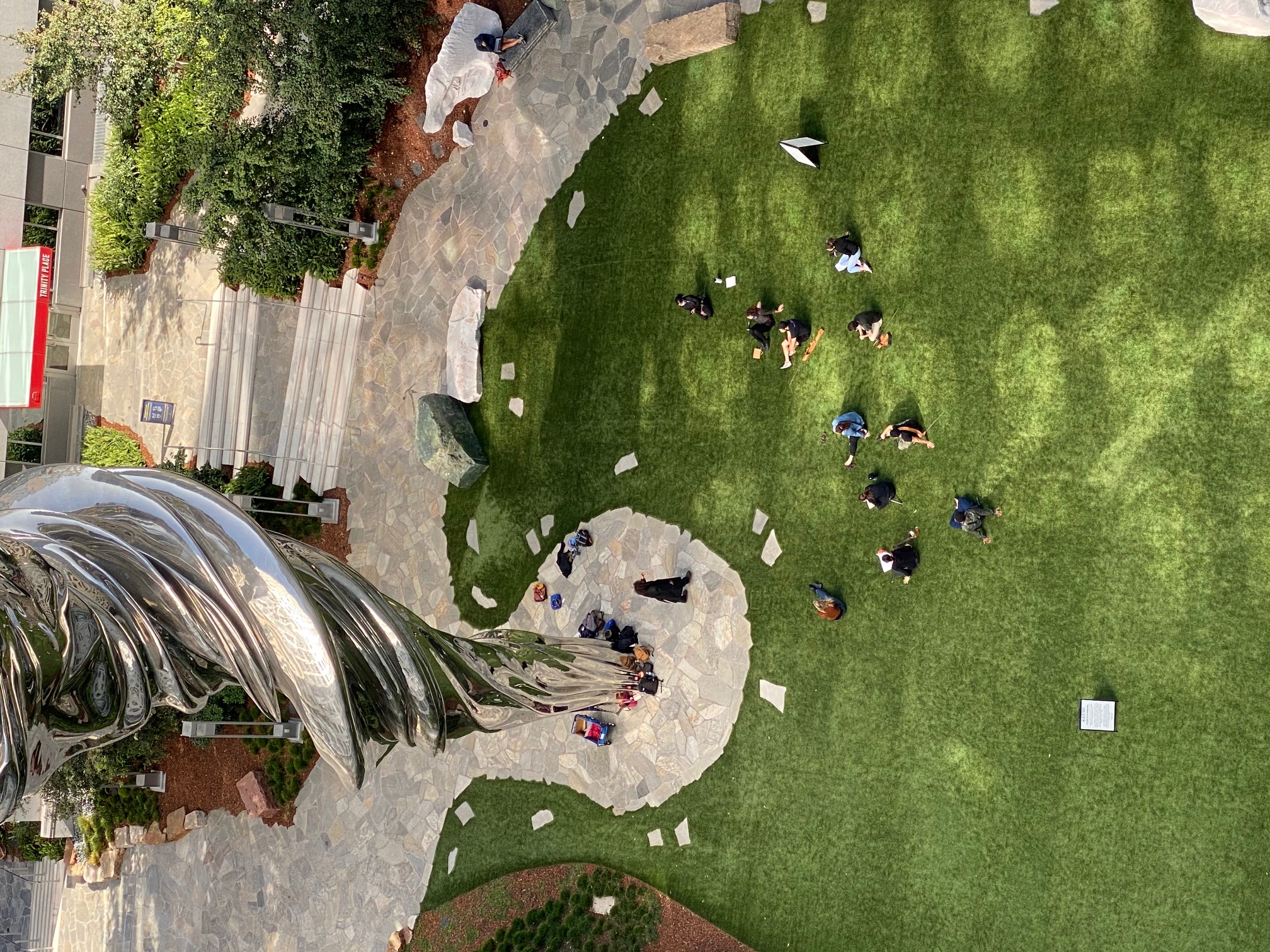 Located in the heart of San Francisco, Piazza Angelo presents a unique urban oasis with its beautifully manicured one-acre landscape crafted by renowned artist Lawrence Argent. Enclosed within the 1188 Mission, 1190 Mission, 33 8th, and soon-to-be 1177 Market apartments, the courtyard includes an array of stunning marble and granite sculptures surrounding San Francisco's tallest statue, Venus. As lovers of art here at Trinity Place, we couldn't help but offer this unique space for practice to our friends at the American Conservatory Theater.

Operating shows out of their wonderful Strand Theater near Trinity Place and Geary Theater in Union Square, A.C.T. is a prominent staple of the San Francisco Theater District. A.C.T. students have enjoyed a unique experience at Piazza Angelo and were excited to have the opportunity to practice at such a beautiful outdoor venue.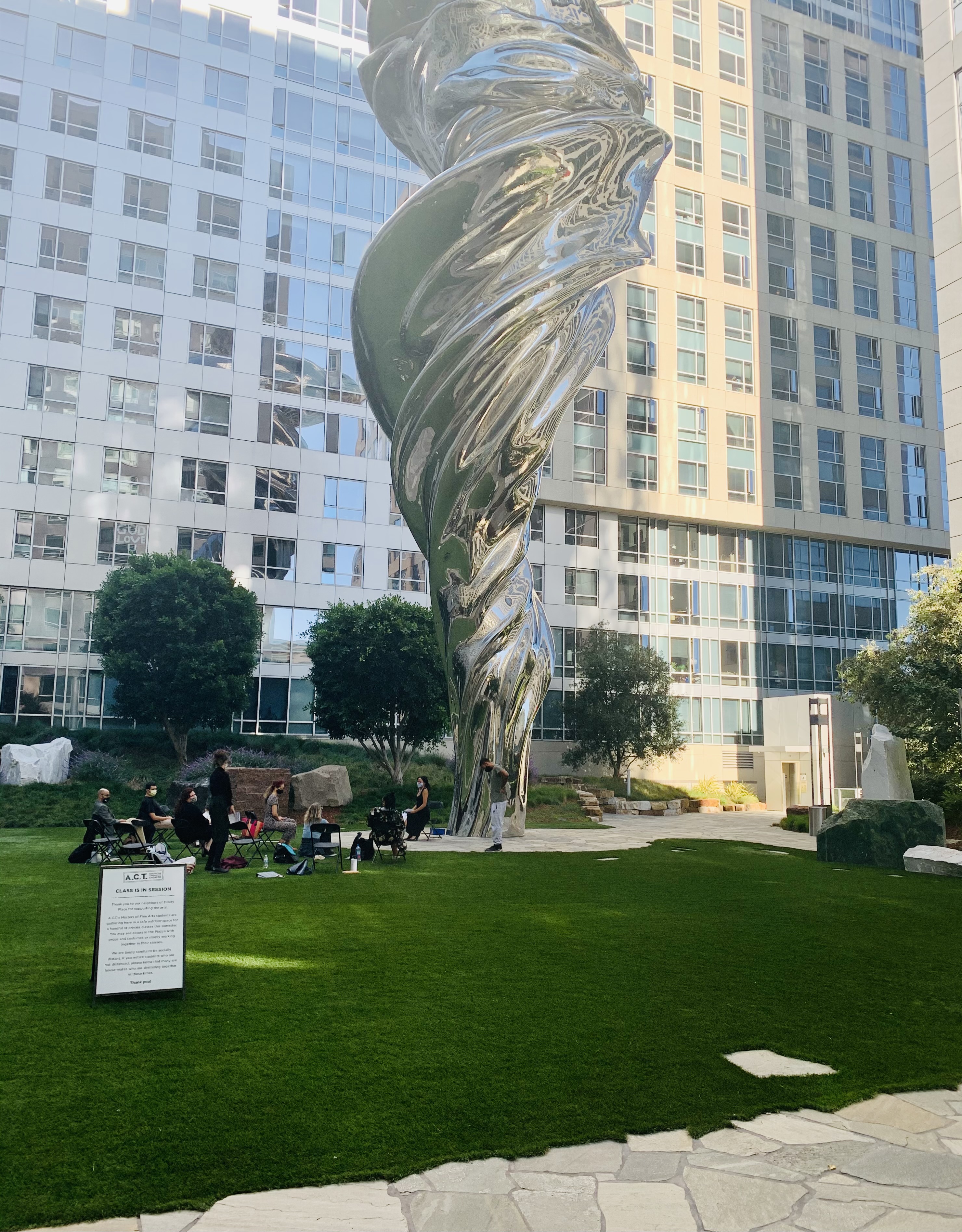 The one-acre space provides ample room to spread out and use props as actors normally would on stage! Just walking distance from The Strand Theater, students have had a wonderful time being immersed within the art-filled piazza while in class. Take a look at students learning the finer points of acting right next to Venus!
Orpheum Theatre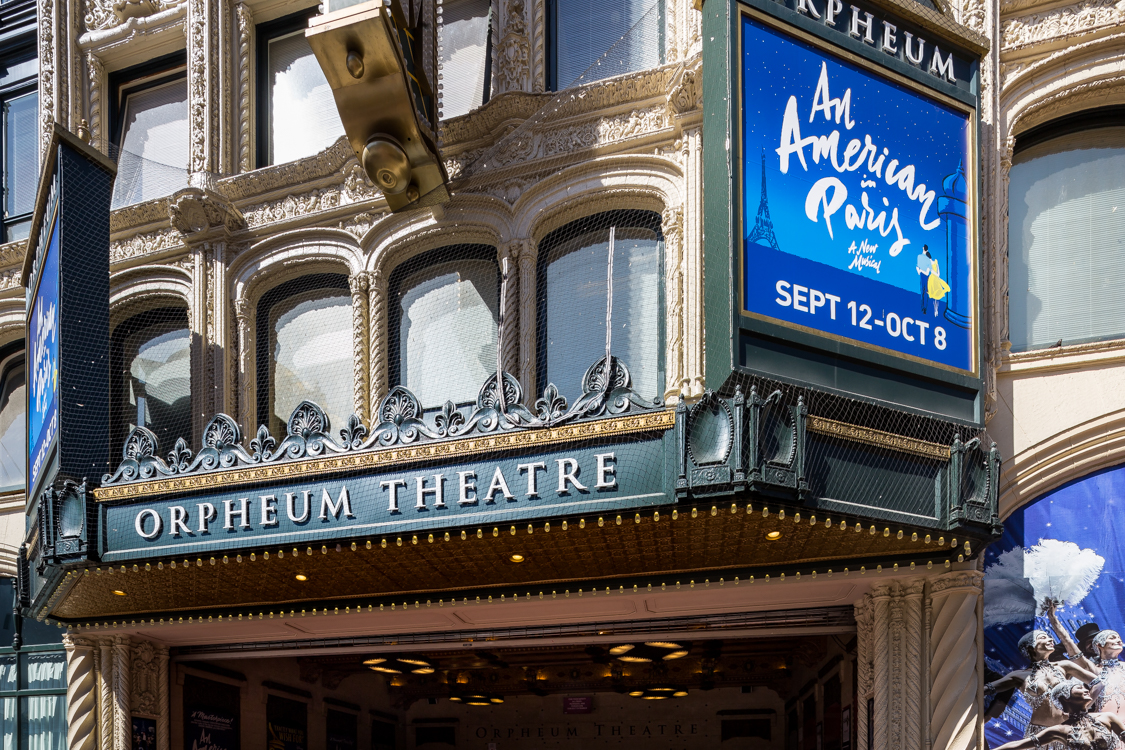 A.C.T isn't the only major theatrical group getting things started back up in the neighborhood, as the Orpheum Theater and BroadwaySF across the street also already offer live streaming and have begun planning live shows for 2021. Known for hosting an array of popular Broadway shows, the 2021-2022 schedule will be packed with opportunities to make up for the lost time!
San Francisco Playhouse
Another great local option for theater is San Francisco Playhouse in Union Square, not far from Trinity Towers. Their revised 2021 season will consist of three shows with a total of 9 productions. Act I will be the first back on stage once again for a series of on-demand video streams. Acts II and III will be announced soon! Although it has been a long time since most of us have seen a show in-person, it won't be long until live Performing Arts return to San Francisco!
Back to Blog