Get More Value From Your SF Apartment Budget
May 13, 2020
Summer is almost upon us, and many residents across San Francisco are faced with a decision as their current lease ends. With this summer sure to be different than any in recent memory, prospective renters will be more price-conscious and determined to not waste money on apartment amenities and services that they don't use. Why pay for a golf simulator or dog wash station if you don't own a set of clubs or a pair of pugs? Let's take a look at how Trinity SF offers fully-furnished or unfurnished apartments in San Francisco's best neighborhoods that keep within your SF apartment budget. Each property includes a unique set of private and community amenities with parking available at all locations. These picturesque apartments will also help you discover that sometimes, the best amenity is an unbelievable view.
Note: Some community amenities remain closed for the remainder of the shelter-in-place order and will reopen in the future as allowable.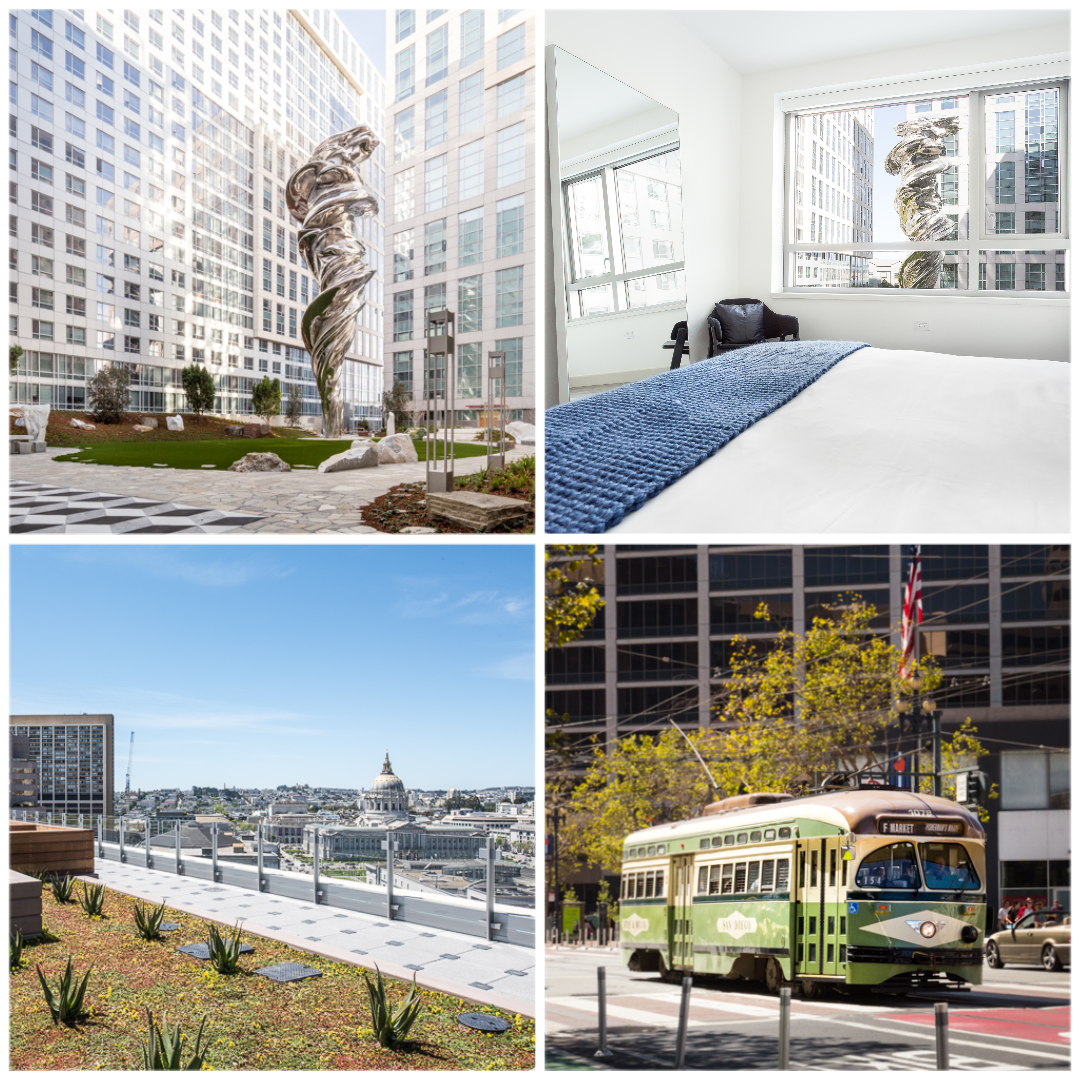 Anyone looking for an apartment within the SoMa neighborhood has likely taken a look at the vast array of options available at Trinity Place. Currently consisting of three buildings (1188 Mission, 1190 Mission, and 33 8th), a fourth is under construction and scheduled to be completed in 2021 alongside SF's largest Whole Foods. Trinity Place's range of available apartments includes furnished and unfurnished studio, jr. one-bedroom, one-bedroom, and two-bedroom apartments in the heart of The City. Complete with fitness centers, observation decks, and community rooms, these contemporary apartments surround the tallest statue in San Francisco enclosed within a one-acre piazza next to Civic Center Station.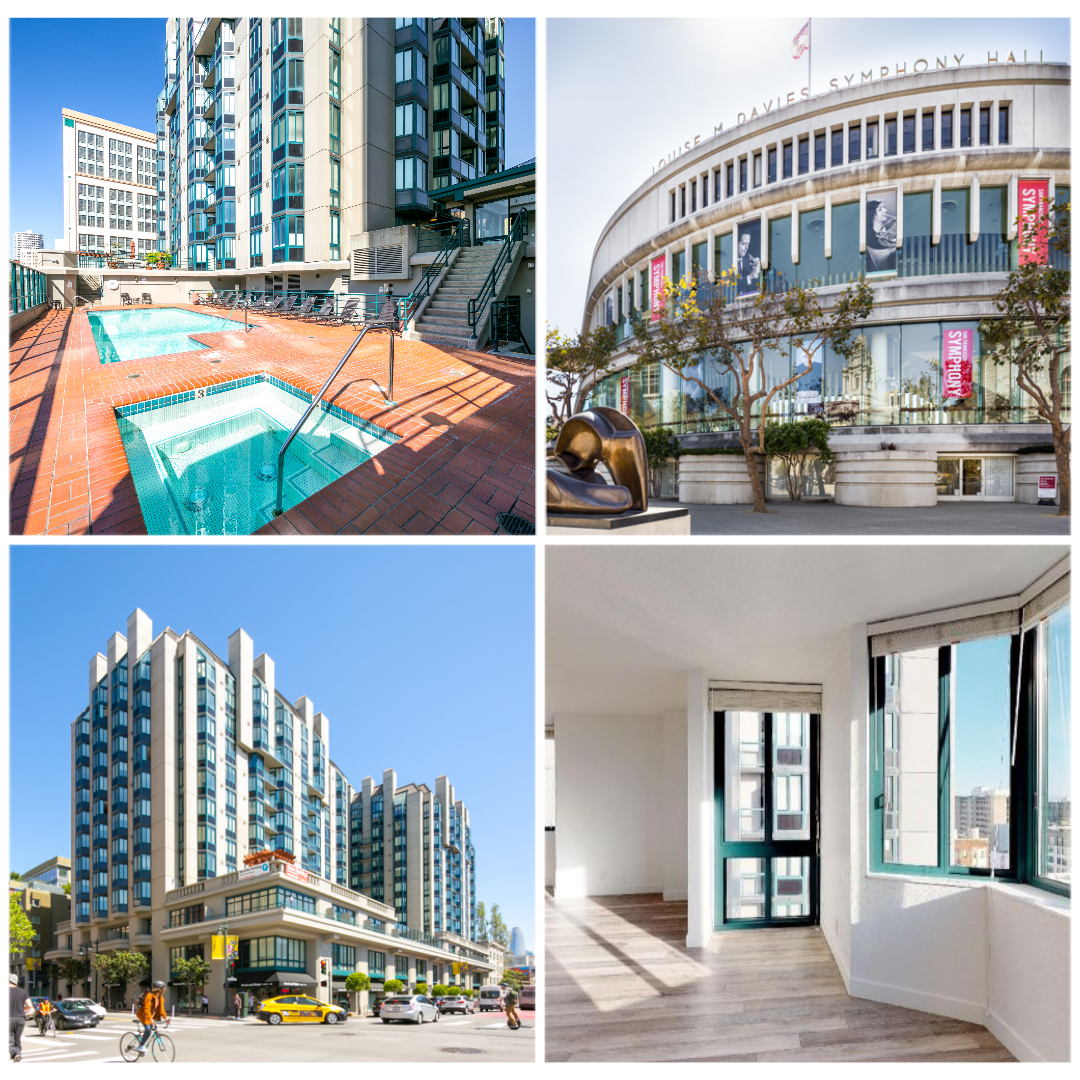 Another transit-centric option with availability in unfurnished studio, one-bedroom, and two-bedroom floorplans are the Trinity Towers apartments at 888 O'Farrell. Complete with a brand-new fitness center, these apartments are available as fully-renovated or with their classic layout. The complex also includes a heated pool and sunny observation deck perfect for catching some rays, reading, or getting work done. Located near the trendy Polk Gulch neighborhood, the Trinity Towers apartments are a short walk to almost all necessary goods and services.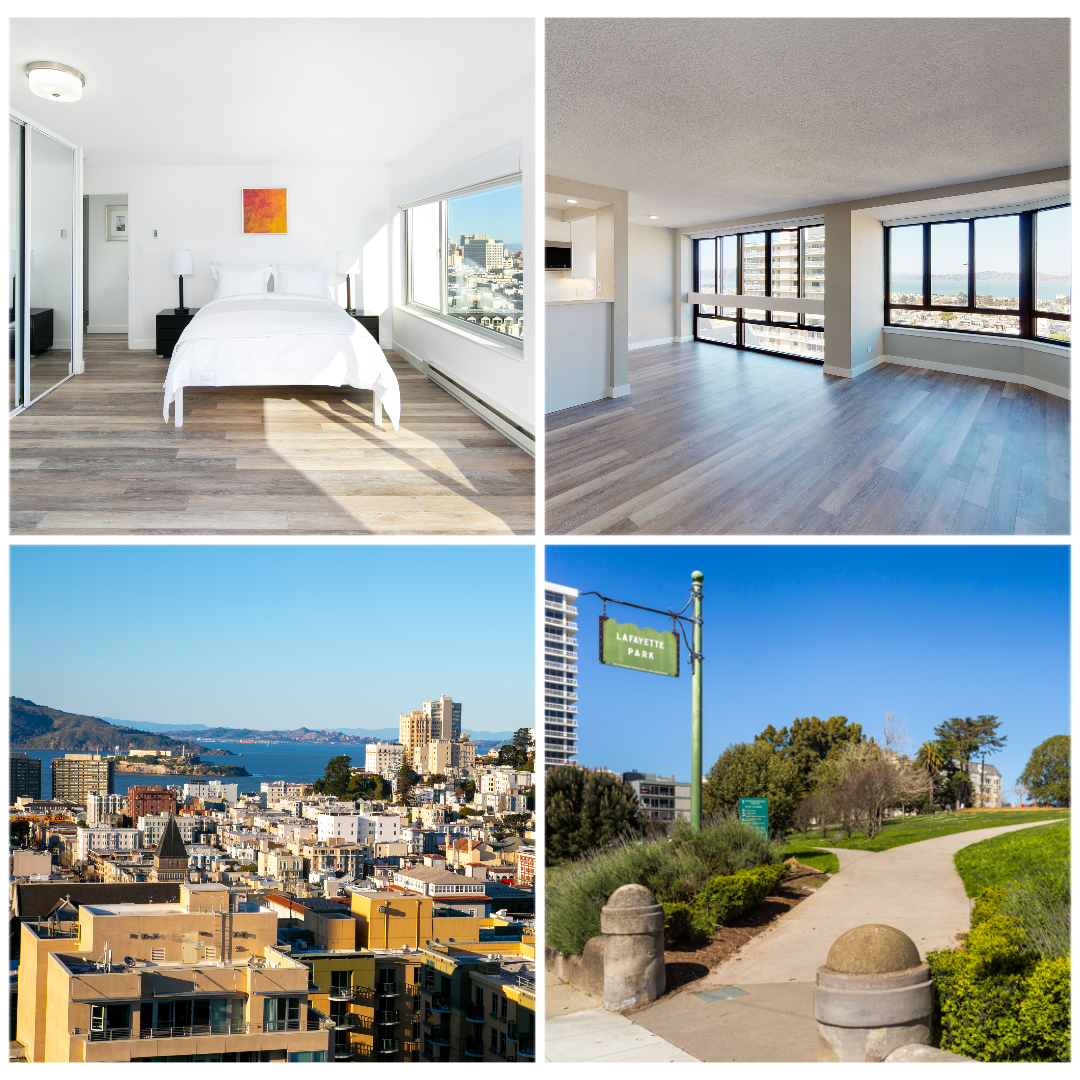 Known for its stunning views, Victorian homes, and vast parks, Pac-heights is an optimal choice for those who enjoy natural beauty and timeless architecture. Trinity's most substantial local presence, the 2000 Broadway apartments, are positioned on the northern edge of the neighborhood near Cow Hollow overlooking the Golden Gate Bridge, Alcatraz, and The Marin Headlands. This property features a pool, gym, and apartment availability in furnished/unfurnished studio, one, two, and three-bedroom apartments with renovated and classic layouts. Clay Park Tower in Lower Pac-Heights near Lafayette Park also offers renovated and classic options ranging from studio through two-bedroom floorplans available now. While Clay Park Tower, 2380 California, and 2200 Jackson do not offer gyms or pools, their desirable locations near Polk Gulch and The Fillmore District make it easy to find the amenities you need.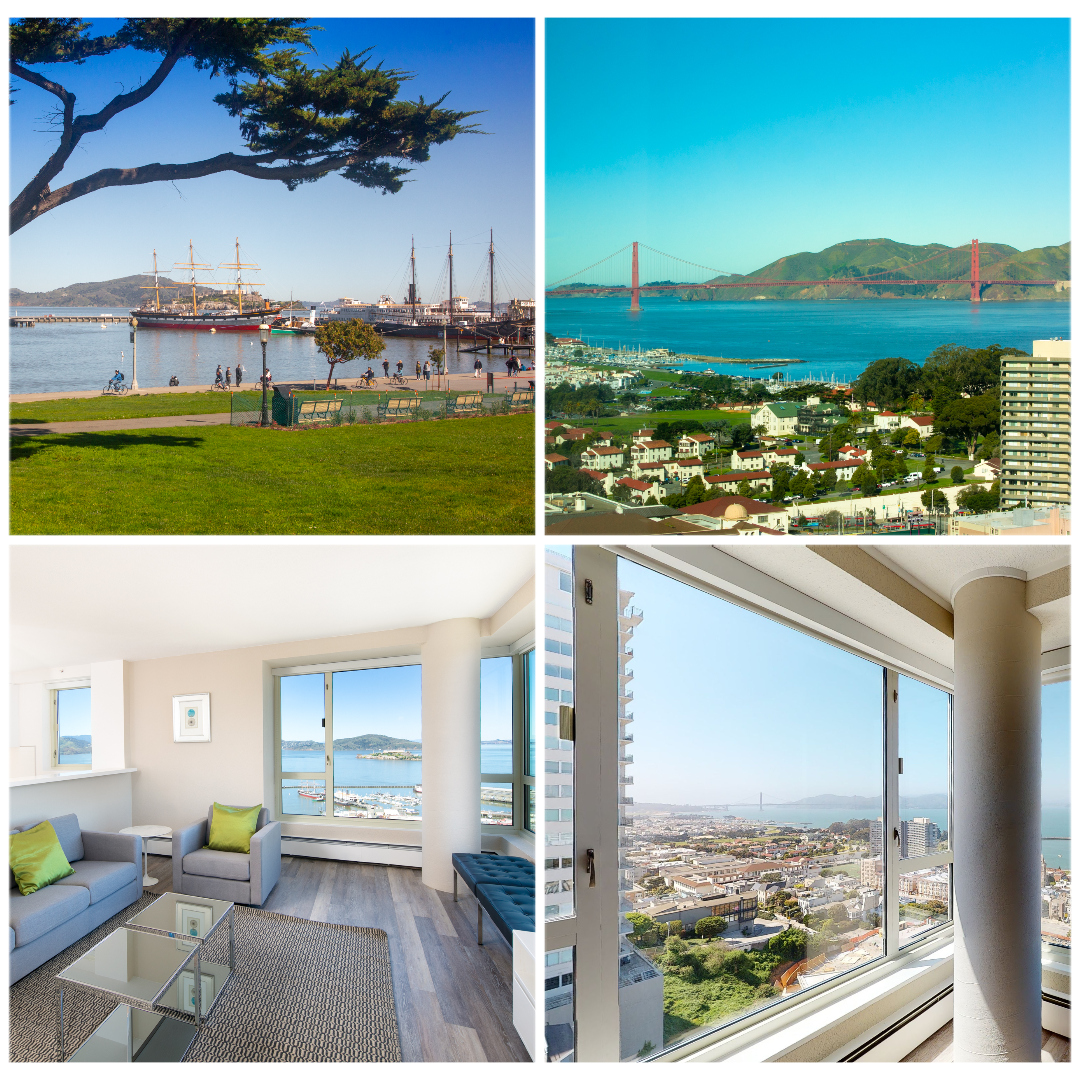 The only San Francisco district with views rivaling Pacific Heights would likely be the opulent Russian Hill neighborhood overlooking downtown and the surrounding Bay Area. Perched atop Russian Hill just one block from the famed crooked section of Lombard Street, the 1000 Chestnut apartments yield striking panoramic glimpses of The City below and scenery beyond. This well-designed building boasts large windows and spacious floorplans ranging from studio through three-bedroom options with electricity included! You can also choose between furnished and unfurnished apartments with renovated and classic layouts sure to fulfill your needs. The property also consists of a newly refurbished observation deck with a direct view of Alcatraz, The Golden Gate Bridge, and Ghiradelli Square below.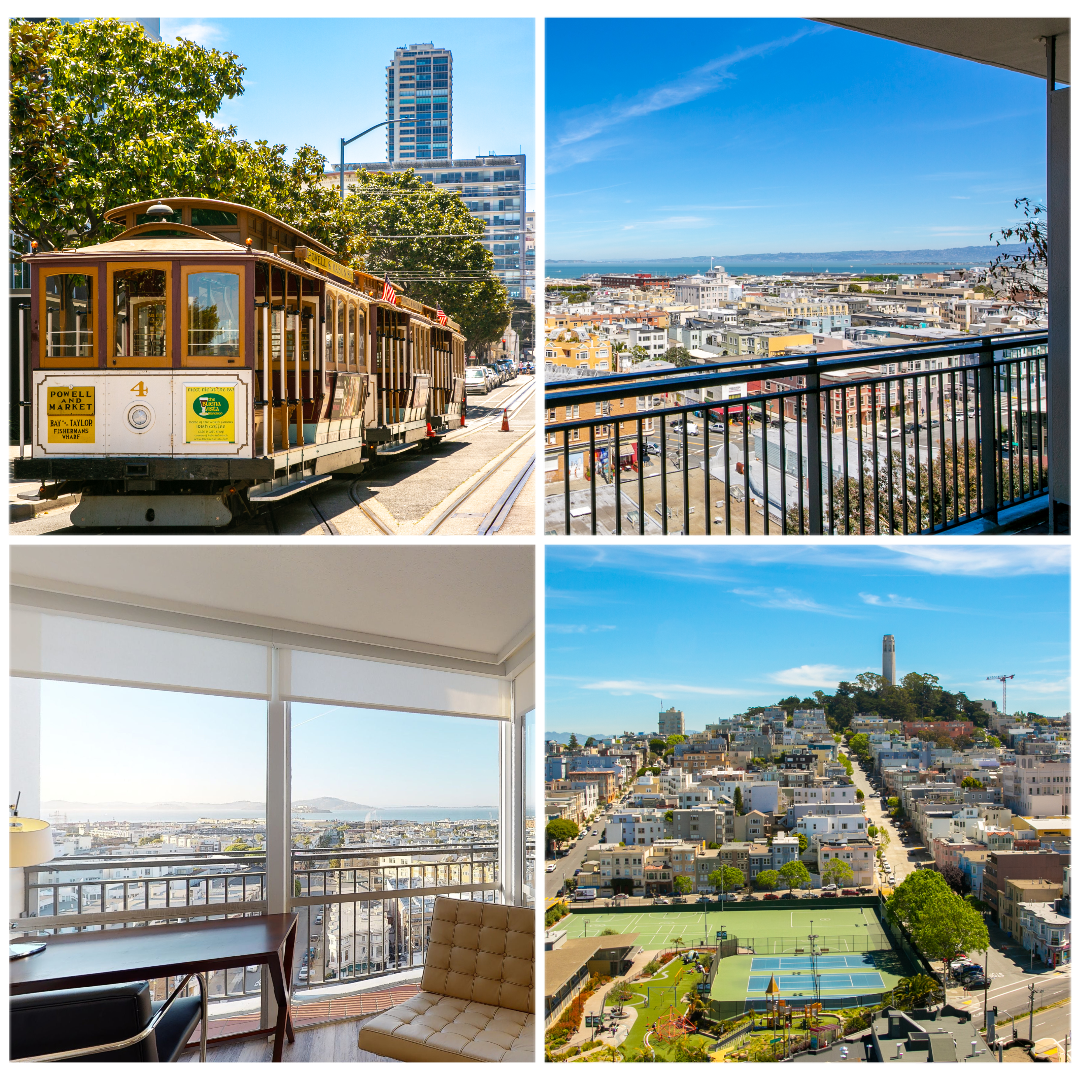 If you're in search of a San Francisco apartment with a deck or balcony, Trinity's North Beach properties are a superior option at an excellent value. Each one and two-bedroom apartment at Crystal Tower has electricity included and your own private balcony overlooking our community pool with renovated and classic options available. A variety of unfurnished one-bedroom floorplans with patios or decks can also be found near Pier 39 at the 2130 Stockton and 2133 Stockton apartments. These ideally-located homes are adjacent to NorthPointe Centre and the many iconic activities unique to The City at Fisherman's Wharf. Telegraph Hill's 350 Union apartments also present a unique opportunity for prospective renters looking to lease a studio apartment in the quintessential SF neighborhood. Many of these available apartments include a patio, and each resident has access to the jaw-dropping community sundeck overlooking downtown.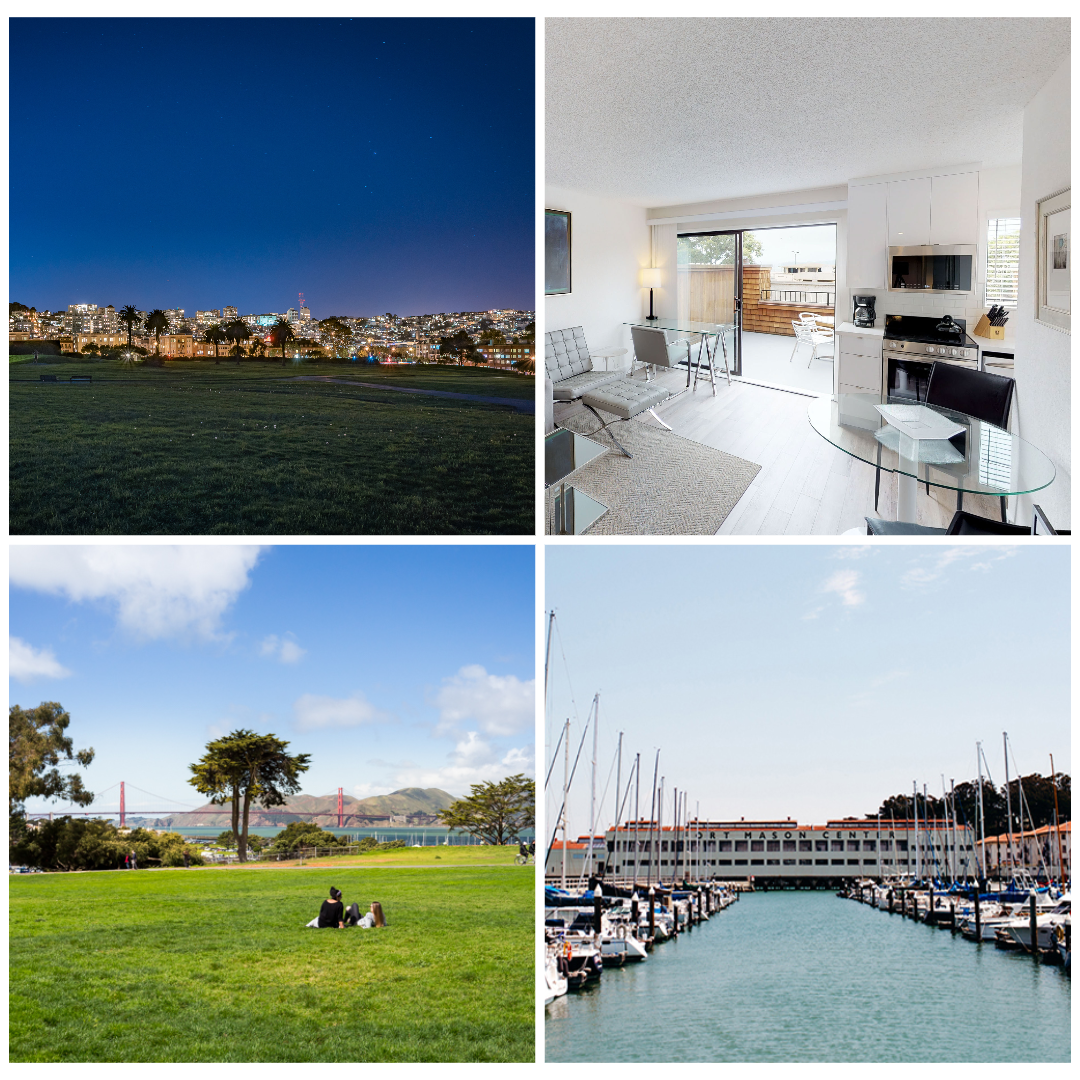 Trinity's Marina Cove apartments indeed present one of the most exceptional rental opportunities in San Francisco's much sought-after Marina District. Across the street from Moscone Park, Fort Mason, and The Marina Safeway, the 1550 Bay apartments are a true top-tier location to call home. While some of these studio and one-bedroom apartments include private balconies, each resident has access to the community courtyard and swimming pool enclosed within the complex's four buildings. Marina Cove offers furnished and unfurnished apartments with renovated and classic layouts that can fit a variety of rental needs and budgets.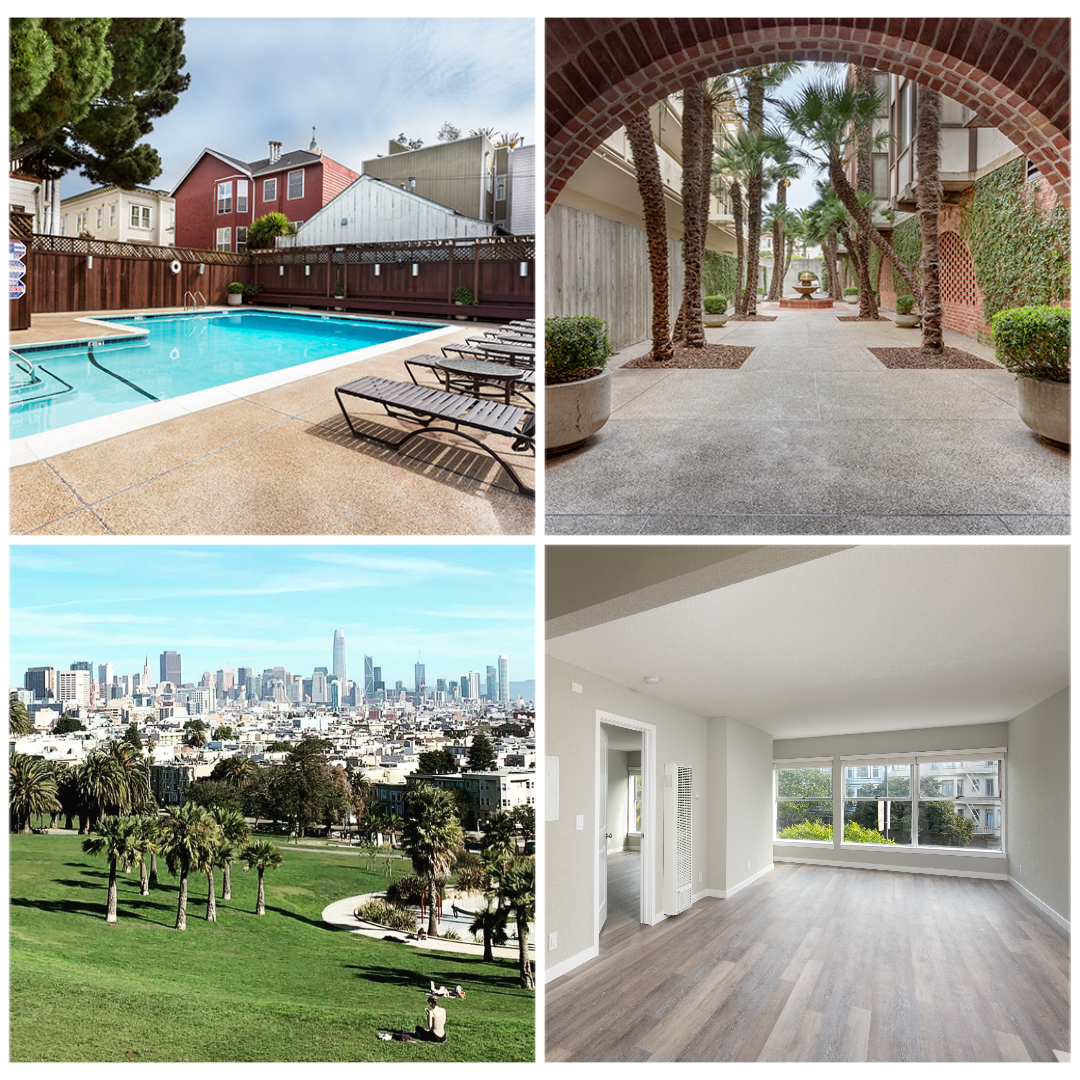 The Trendy Mission District is a favorite of foodies and sunbathers looking to find some sun in the often warm Mission Dolores Park just two blocks from the 230 Dolores and 240 Dolores apartments. Known for its mild microclimate and rich history as the oldest neighborhood in San Francisco, The Mission makes travel easy with its central location and proximity to public transportation. Currently, availability includes renovated and classic studio, one, and two-bedroom apartments in each building. Some apartment floorplans include a private deck or patio, and every resident has access to the community courtyard and pool.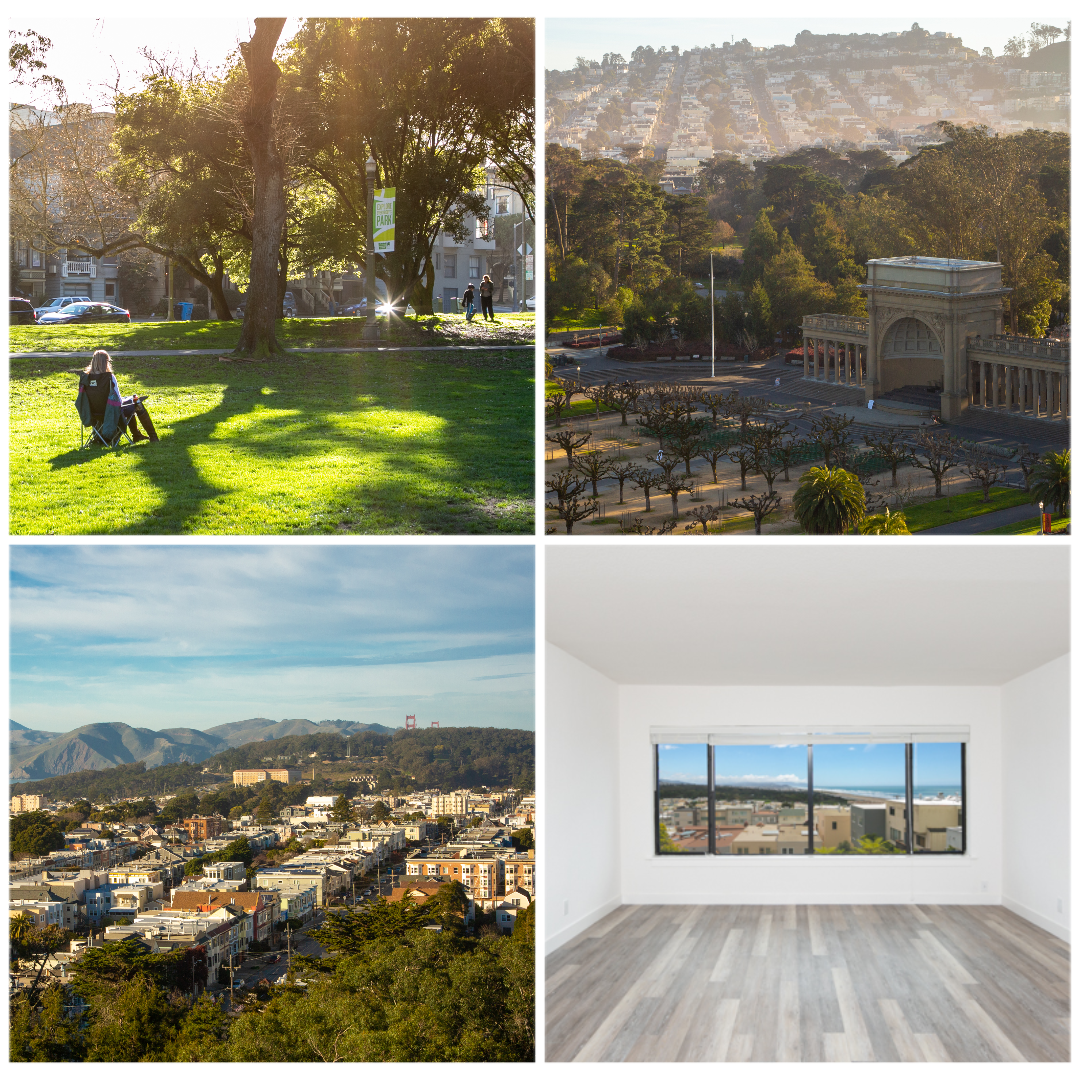 If you're looking to move away from the commotion downtown and find some more space out west by the sea, The Richmond or Sunset Districts may be for you. Although these properties do not include outlandish amenities like a lazy river or live-in musician, we think you may find the natural surroundings of Golden Gate Park, Ocean Beach, and Land's End will be enough to suffice. Contact us to take an agent guided tour or visit our full library of 3D Virtual Tours.
Back to Blog