Outdoor Activities in San Francisco
March 3, 2020
It isn't easy finding a city with more enjoyable scenery, views, and activities than The City By The Bay. While there are plenty of indoor options, San Francisco is truly a mecca for nature-loving urbanites. Take a trip with us around SF's premier neighborhoods as we examine the top outdoor activities in San Francisco!
Climb Telegraph Hill to Coit Tower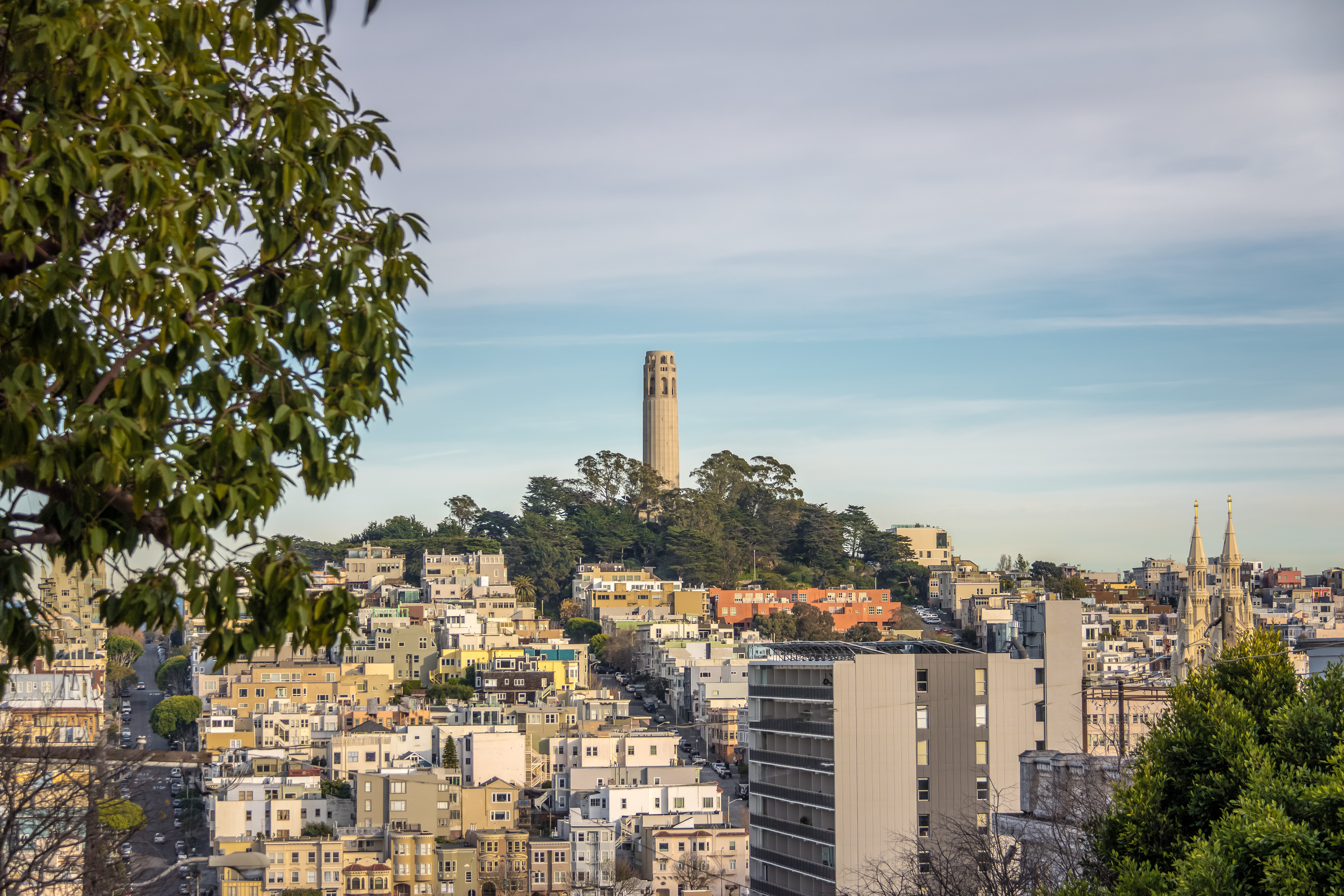 Placed prominently between North Beach and The Embarcadero, Telegraph Hill provides a fantastic ensemble of tremendous views and the ability to walk downtown easily or to the many local bars, restaurants, and shops. The Telegraph Hill Apartments at 350 Union include a lovely deck perfect for soaking up the sun and looking out upon the city below. Outdoorsy types will often find themselves frequenting the nearby Pioneer Park, the location of San Francisco's famed Coit Tower. This hilltop location offers arguably one of the best views in The City and boasts a top-ten rating on most San Francisco landmark lists. The hike up the hill may be tough, but the views are well worth the effort.
Take a Break in Washington Square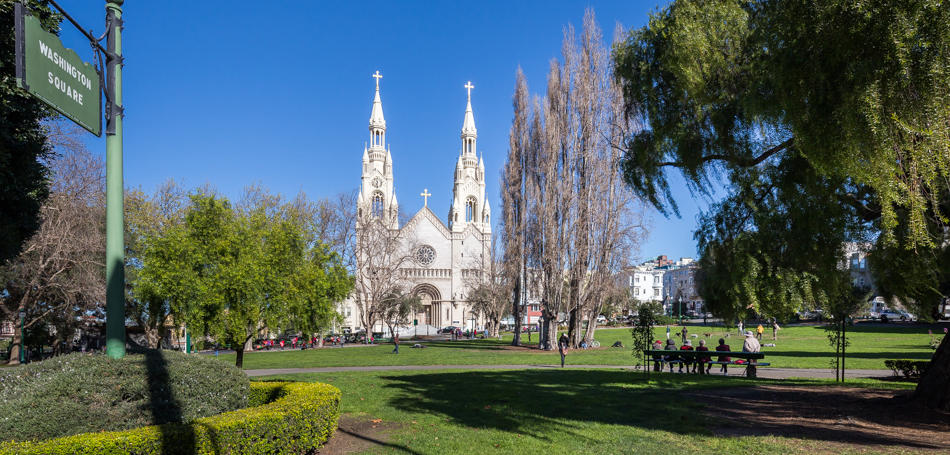 Nearby Telegraph Hill also exists San Francisco's Little Italy and some of the best food around. One advantage of this area is that the majority of restaurants offer outdoor seating so that you can enjoy the nice weather with your meal. The area surrounding Washington Square is lined with lovely venues to enjoy pizza, pastries, pub grub, drinks, and gelato. Anyone looking to live around Washington Square should check out 350 Union along with the available apartments at 1059 Union, Crystal Tower, and 2133 Stockton.
Soak Up The Dolores Park Sun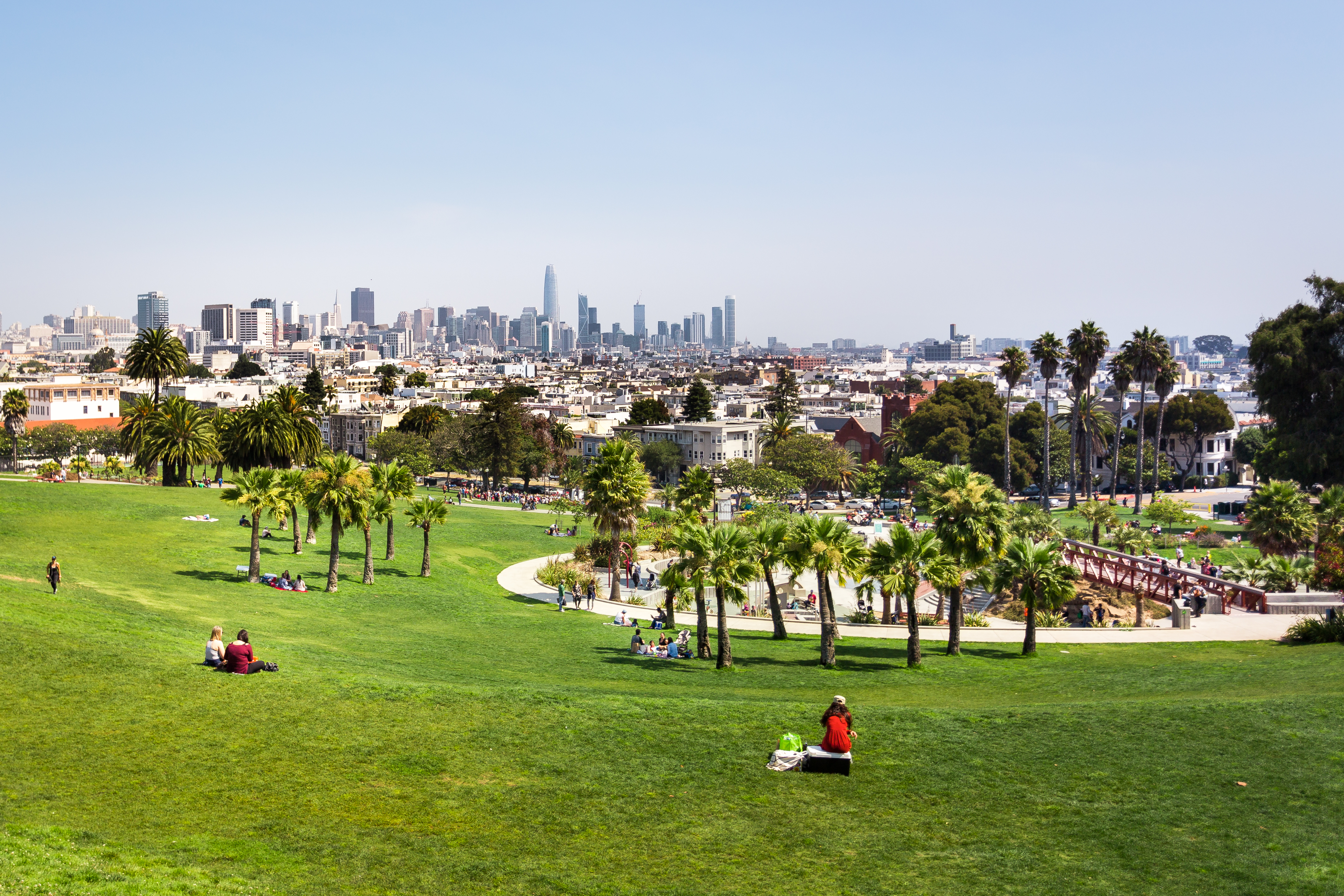 SF locals that have not spent an afternoon in Dolores Park are certainly making a mistake. San Francisco's liveliest park commands some of the best weather in The City and hosts a daily impromptu party on its sunny landscape. While the park isn't filled with attractions, visitors tend to create plenty of their own fun through lawn games, good company, and plenty of food and drinks. Located in San Francisco's booming Mission District, Mission Dolores Park gets its name from the historic Mission Dolores Basilica just across 16th Street from the 240 Dolores apartments. This warm neighborhood boasts one of the best microclimates in SF and continues to thrive as one of The City's most popular regions.
Trek The Presidio to The Golden Gate Bridge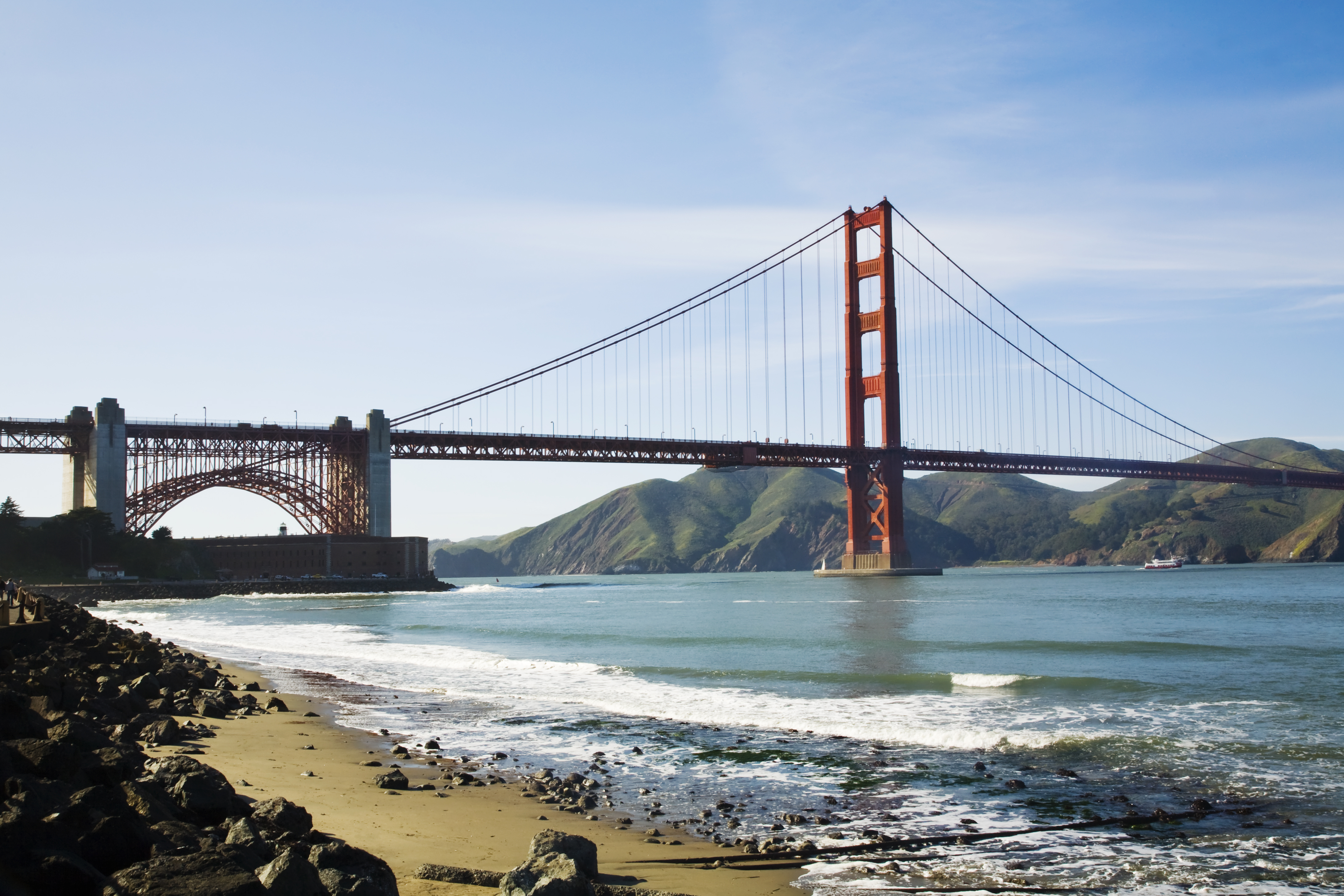 Bikers and hikers often find themselves within The Presidio of San Francisco due to the inviting quantity of scenic trails and overlooks. An outdoorsman's paradise, The Presidio is filled with wildlife, breathtaking vantage points, and an array of flora and fauna. Most popular due to its proximity to The Golden Gate Bridge, The Presidio attracts visitors from around the world who are surprised to see historical structures still intact from WWII. Certainly walkable from the 2000 Broadway and 1550 Bay apartments, this destination is one of the most peaceful in San Francisco. Try out the following outdoor options within the area:
Act Like a Tourist at Pier 39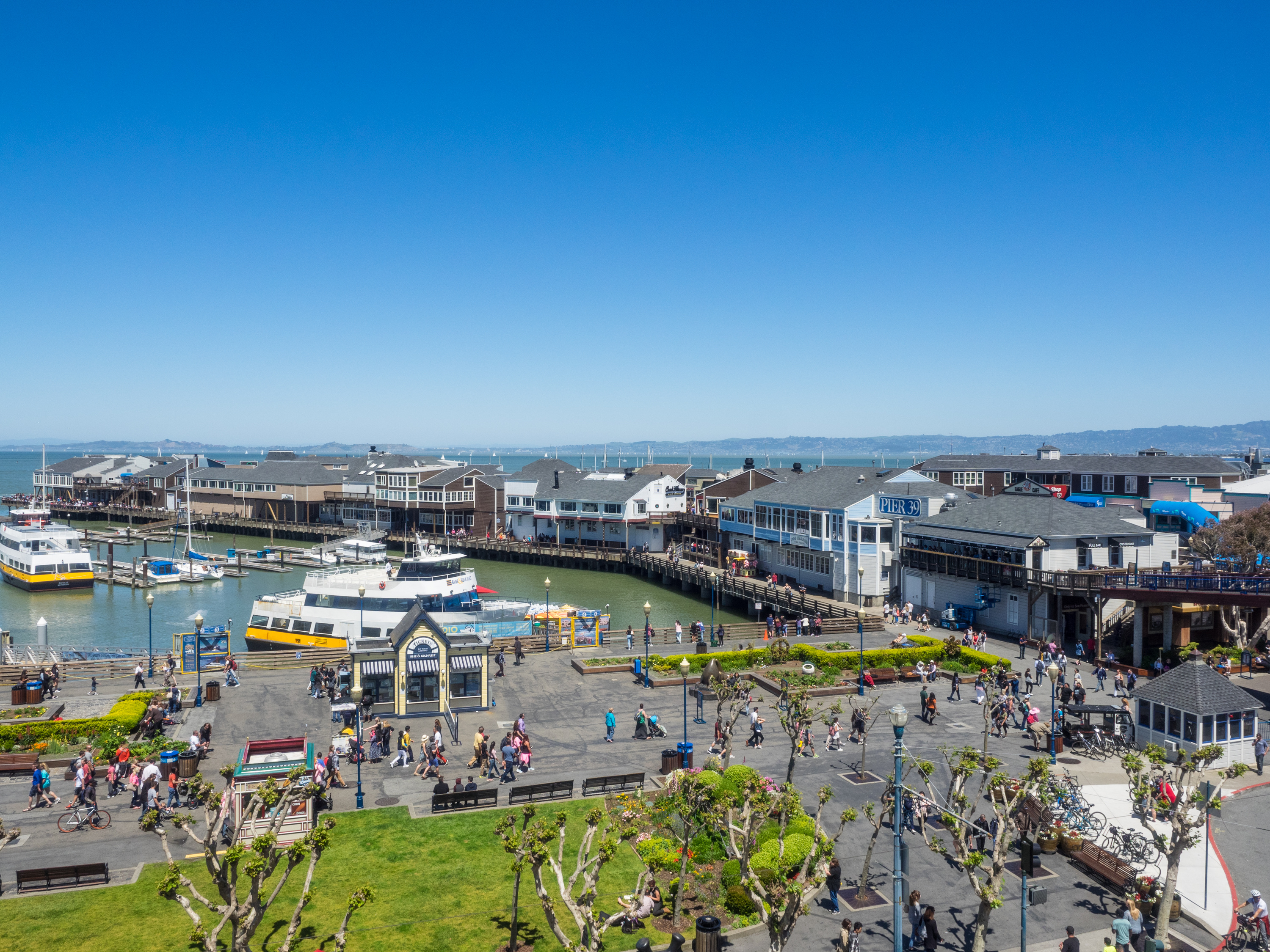 Everybody knows about Pier 39, but sometimes even San Francisco residents forget how fun it can be. Although almost always crowded with travelers, San Francisco's buzzing oceanfront tourist center offers an experience only found in SF. The iconic seafood smells and loud barks of sea lions bring back great memories of many resident's first time in The City, and it can be great to relive this experience. Fisherman's Wharf is also an option if you'd like to escape the bustle of downtown for an afternoon. The Blue and Gold Fleet runs ferries daily where you can catch a ride to Marin, Angel Island, Vallejo, or Oakland. Ferries offer outdoor seating and provide breathtaking views of the city skyline as you float through the bay! Residents at North Beach's Stockton Street Apartments are just a few blocks from all the action.
Take a Dip at Ocean Beach and The Sutro Baths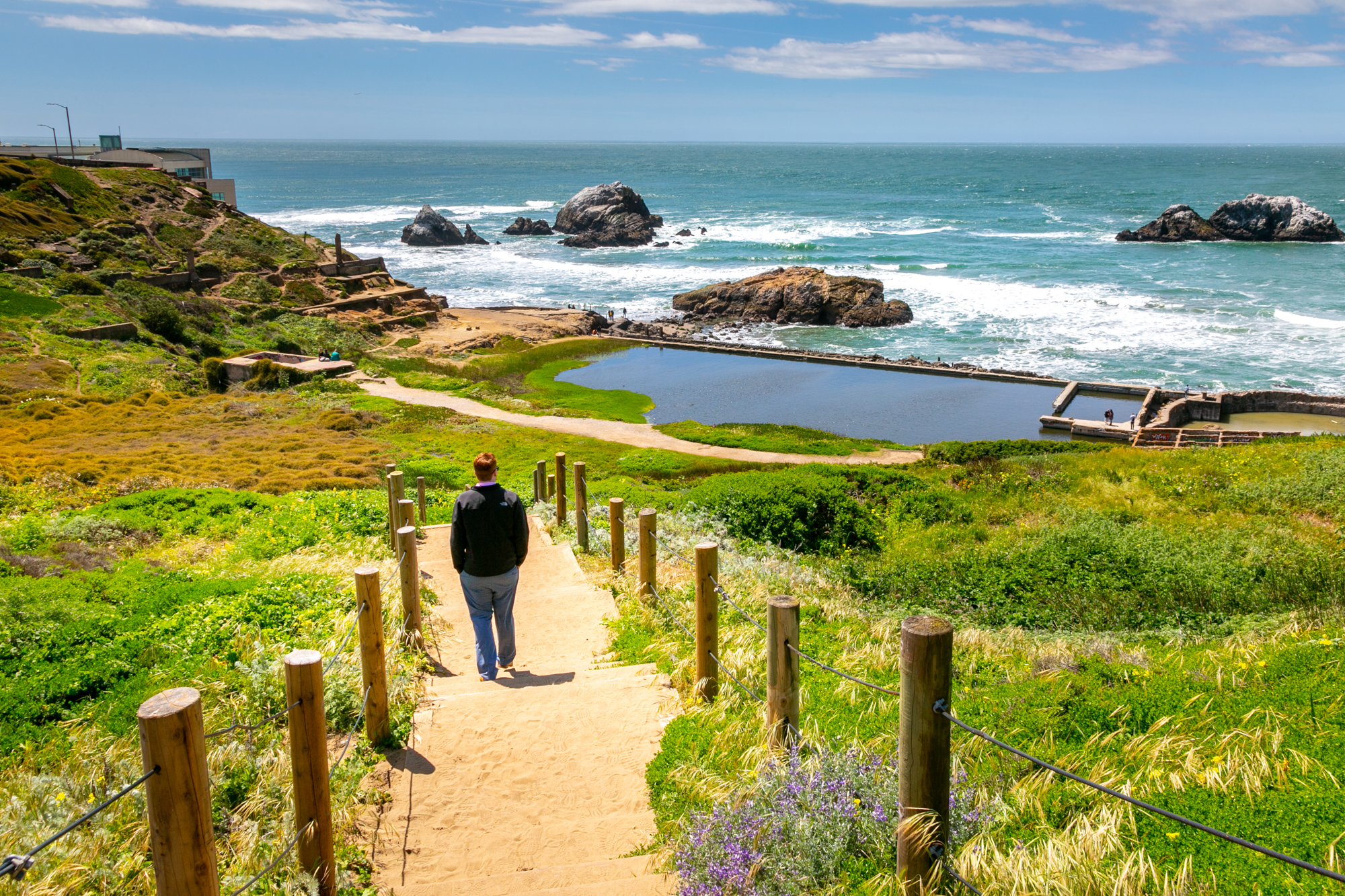 San Francisco's Sutro Baths present quite a fascinating history and attract hoards of visitors daily to view the remains of the once-popular bathhouse. While the many local trails around Lands End draw hikers and adventurers, Sutro Heights Park and Ocean Beach present a more leisurely experience nearby. The largest and most well-known San Francisco beach stretches along The City's western edge and has become a haven for surfers looking to catch huge Pacific Ocean waves crashing into shore. The often foggy beach is also popular for its fire pits during the evenings as residents from the nearby Outer Richmond and Sea Cliff neighborhoods frequent the beach.
Relax on The Marina Green and Fort Mason Lawns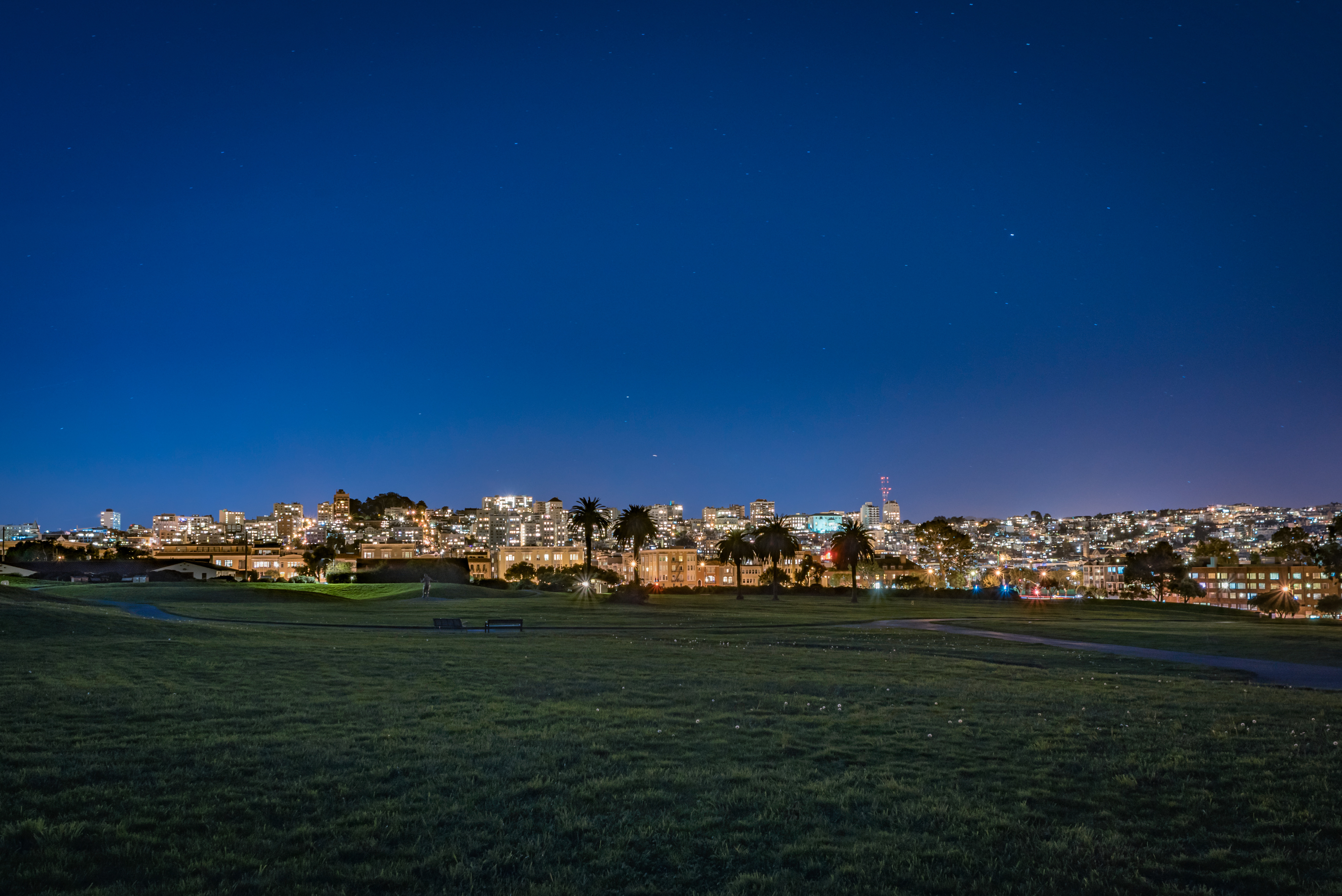 The Marina Green lies in the northernmost section of The City, offering panoramic views of The Golden Gate Bridge, Alcatraz, and surrounding Bay Area. This boundless grassy area presents the perfect combination of wonderful scenery and room to spread out and enjoy yourself. Popular with children, pet-owners, bikers, and anyone who loves the outdoors, San Francisco's Marina Green is a must-visit spot. Positioned between two other great attractions in Crissy Field and Fort Mason, this area of SF is perfect for outdoor enthusiasts. Luckily, Trinity offers fully-furnished and unfurnished homes just one block away at our Marina Cove Apartments.
Explore Golden Gate Park's Vast Landscape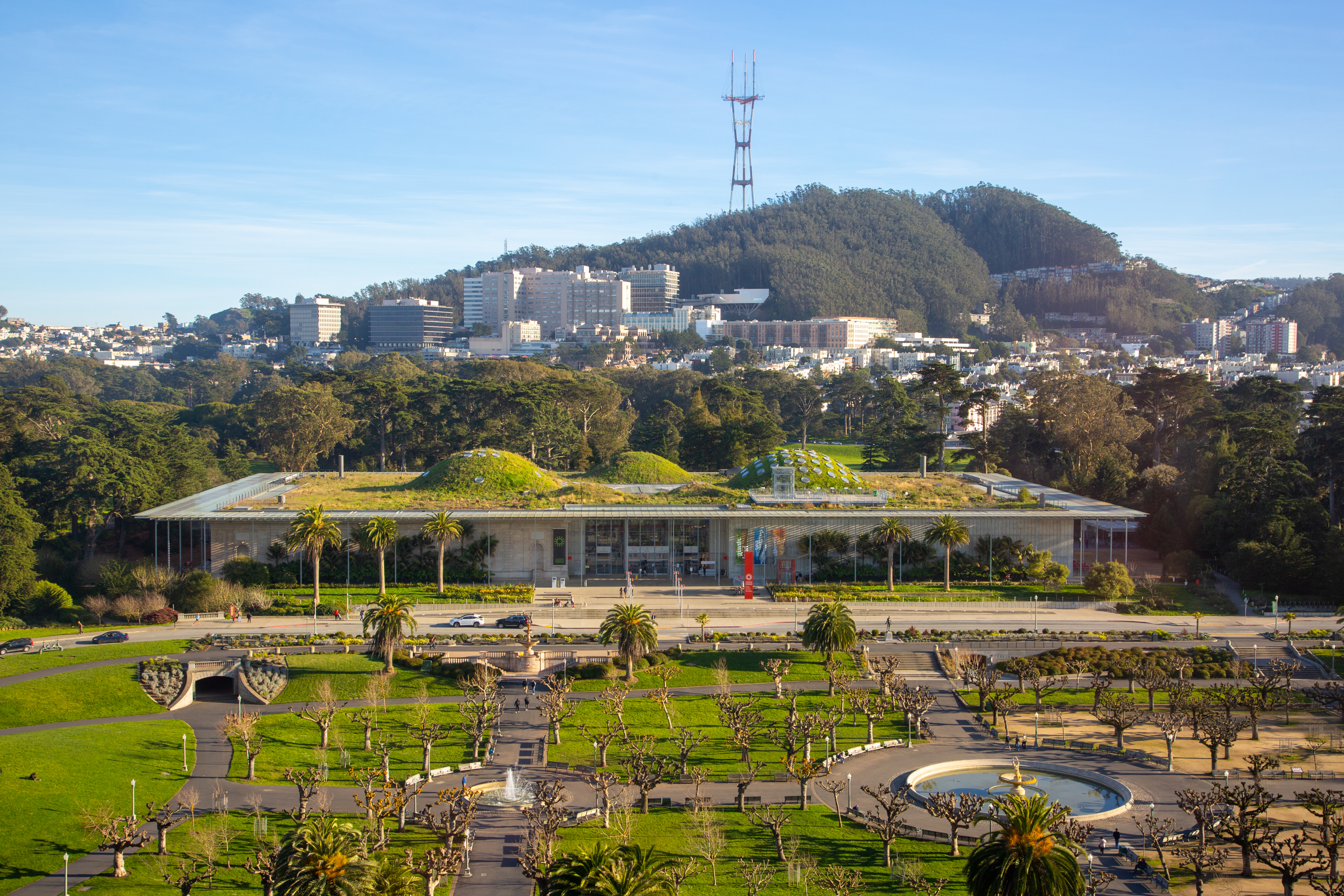 No San Francisco Park offers an unbelievable array of activities quite like Golden Gate Park. This spacious meadow between San Francisco's Richmond and Sunset Districts is enjoyed in almost too many ways to count. Along with hiking, biking, and picnicking, the park's most alluring outdoor attractions include:
Play at The Civic Center Plaza and Playground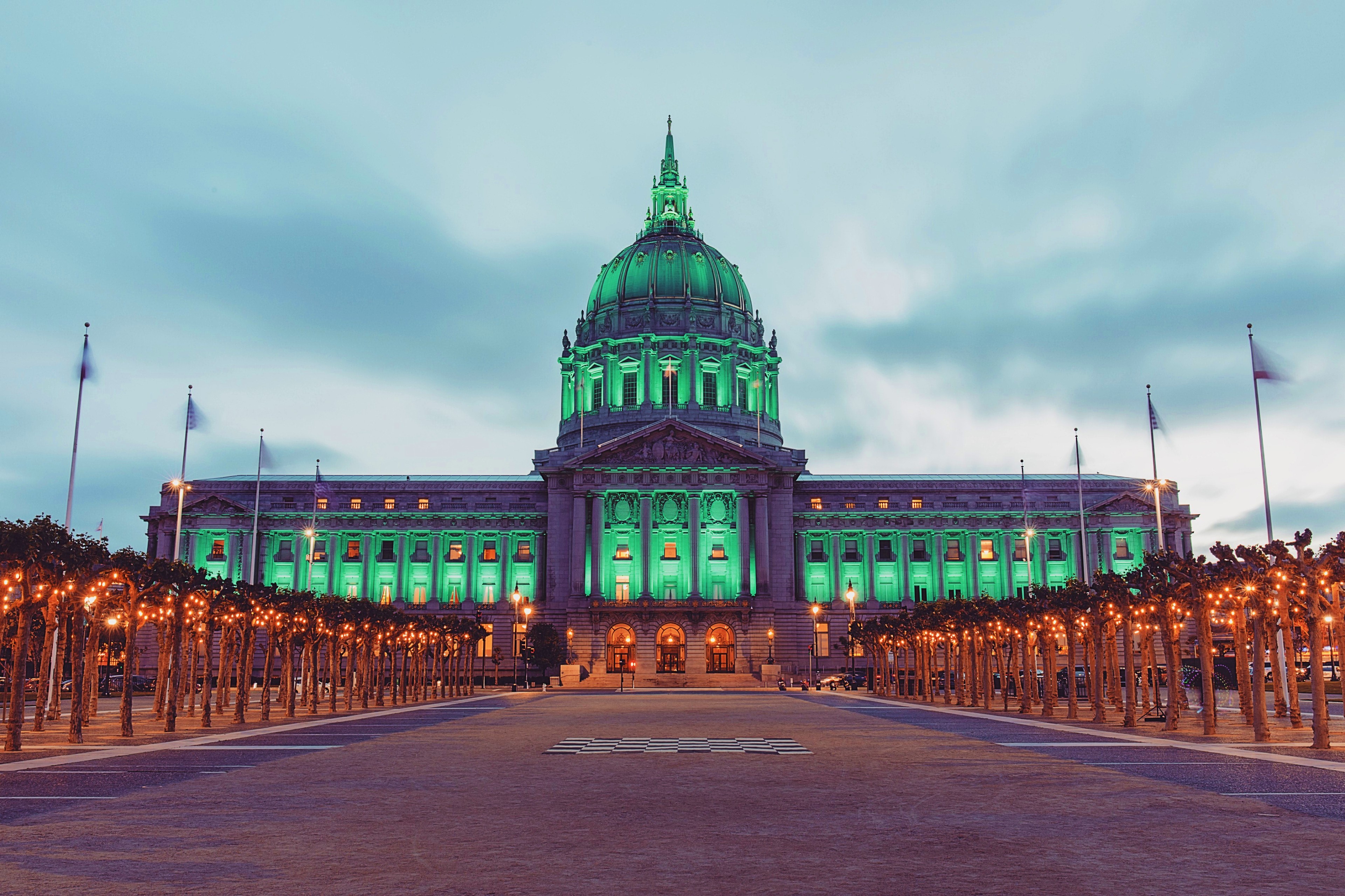 The Civic Center Public Realm Plan will soon bring a flurry of improvements to the Civic Center neighborhood while multiple great attractions are already in place.  The Hellen Diller Civic Center Playgrounds bring in droves of families and nearby schoolchildren to play and enjoy delicious meals from food trucks at "Off the Grid: Civic Center." This playful plaza is just a short walking distance from Trinity Towers and Trinity Place. The final phase of Trinity Place will be completed in 2021 and welcomes 500 new apartments along with SF's largest Whole Foods to the neighborhood.
Ascend SF's Twin Peaks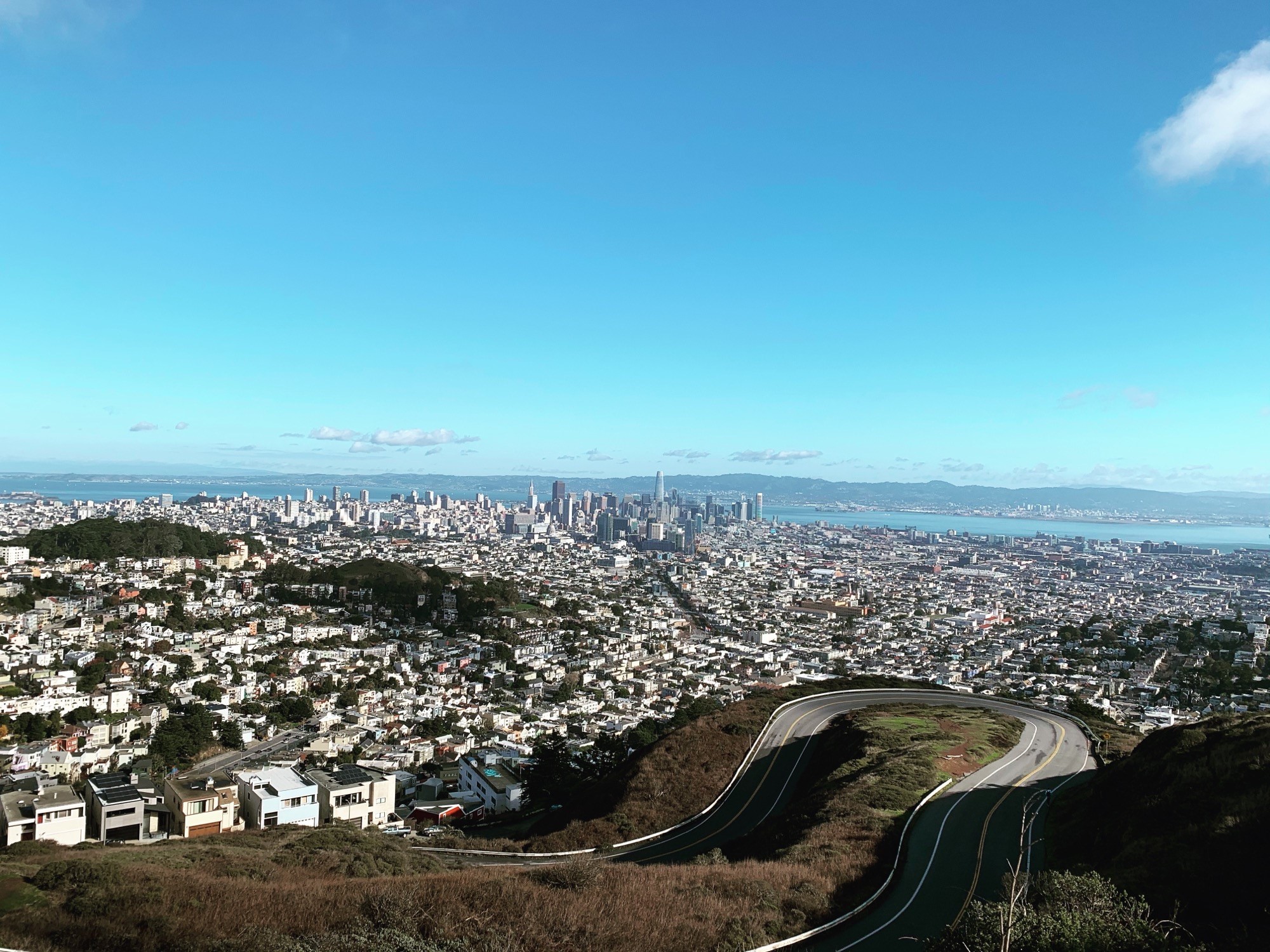 Your San Francisco outdoor excursion can truly be elevated by traveling up to Twin Peaks. Positioned in the geographic center of SF, Twin Peaks flaunts unbelievable views of the city skyline, bridges, bay, and surrounding Bay Area. If you really want to see it all, come to Twin Peaks! These two towering hills are the tallest in SF and can be daunting to hike or bike to the top. However, the view is well worth the trip, and the peaks offer multiple great trails to walk or ride on once you catch your breath!
End Your Day With a Cherry On Top at Ghiradelli Square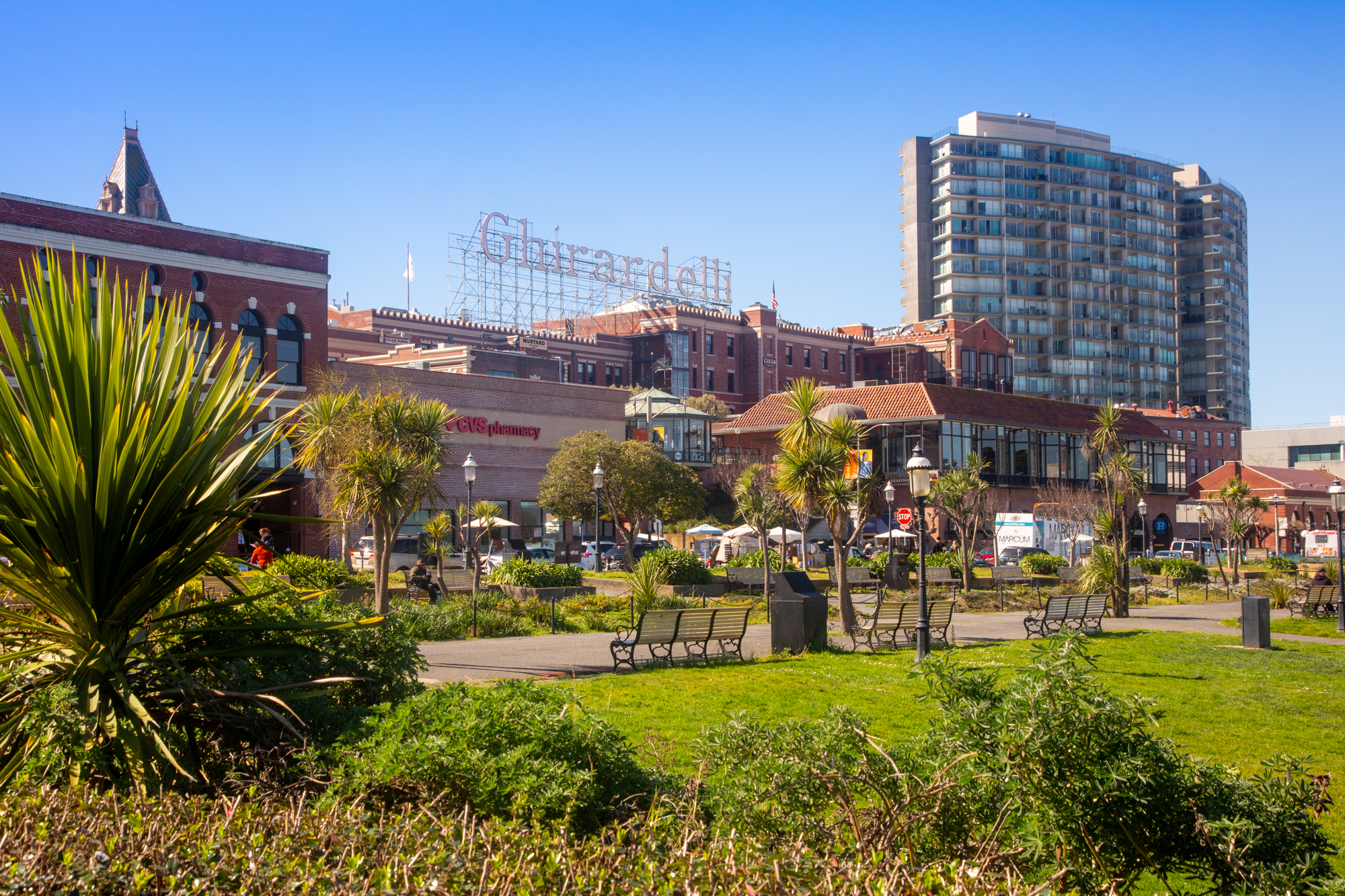 There is no sweeter place in The City than Ghiradelli Square in Russian Hill. This bayfront locale offers everything you need with sweets, views, food, drinks, and games all in one spot! The outdoor patio at San Francisco Brewing Co. is a solid spot for a big group, and the nearby Aquatic Park is always delightful. You can also venture over to Municipal Pier or Black Point to get a unique look at the city and Alcatraz. Ghiradelli Square is just a few blocks from the stunning fully-furnished apartments at 1000 Chestnut. These high-end Russian Hill homes are located atop the hill and offer unparalleled views of this unbelievable city we call home.
Back to Blog